NAACP student group puts the spotlight on racial disparities in school discipline
The Youth Leadership Committee of the NAACP's Cheltenham Branch went public last week with a video sharing anonymous stories of discrimination inside Springfield Township High School in Montgomery County. The group is inviting the public to a Zoom town hall at 7 p.m. May 19 to talk about ways to promote anti-racism in schools.
Students from the Cheltenham NAACP Branch had already been working for six months on racial justice issues inside local schools, but mostly at Springfield Township High School, which is more than 70% white, according to the Pennsylvania Department of Education. (The branch serves Cheltenham, Springfield, Jenkintown, Plymouth Meeting, and Whitemarsh.)
The students had made major strides in getting curriculum changes, such as improvements to the way Black history is taught. But one day, after combing through disciplinary data at the middle school level for Black girls, the students were stopped in their tracks by the racial disparities in detentions and suspensions.
"So when the discipline data came up, it was really sudden — the girls just started talking and talking over each other and sharing stories about disparate discipline, times in which they were disciplined for something that was either minor or where they watch the disparities happen," said Liza Meiris, a mentor for the Youth Leadership Committee.
According to Princeton University researchers, Black students across the United States "are subject to disciplinary action at rates much higher than their white counterparts," and the exposure to such discipline contributes to the school-to-prison pipeline.
Gabrielle Greene is a sophomore at Springfield Township High School and a member of the Youth Leadership Committee. As a Black girl who'd gone through school in the district, she had her own anecdotes of disparate discipline, but she wasn't always at ease sharing them.
"I was very just wary of speaking about those issues, things that made me uncomfortable, because I was afraid that I was going to be ostracized, and that people wouldn't take me seriously," Greene said.
Upon sharing their stories with one another, however, they noticed a lot of "repetitive" and "recurring situations" that Black students, and Black girls in particular, were facing in the district's schools, said committee member Candace Harrison, also a sophomore at Springfield Township High School.
Paris Thompson is a senior and a member of the committee. Even though she entered the district in high school, she had similar experiences.
"We were just like, 'Hey, like, there's probably so many more students that have had similar stories, and alumni included as well," Thompson said.
From there, the students completely shifted their focus from curriculum change to racial disparities in school discipline.
They sent out a survey to the community asking people to share their own experiences, quickly receiving more than 100 responses. But the committee wanted something tangible to show school officials, so members decided to turn the responses into a video through which people's stories would be told anonymously —  a task that proved to be more difficult in practice.
"People were still reticent, even if they knew it was anonymous, even though they knew that they wouldn't be tied to this," Meiris said.
Eventually, the students on the Youth Leadership Committee compiled the stories into a document and formulated a plan for reading the narratives. If they had included all the stories, Thompson said, the video would have been much too long.
"And I think, for me, what was the most striking was hearing stories from alumni. And those kids had to like, you know, kind of internalize those stories. A lot of them never said anything," Thompson said.
After creating the video, the students on the committee wanted to show it to the school district's top decision-makers. They sent the final product to Springfield Superintendent MaryJo Yannacone in February.
Some of the students were not optimistic that the school administrators would have an encouraging response to the video.
"We had kind of a bias ourselves about how they would react to it. But to our surprise, they were very positive. And they wanted to help us as well. And they kind of went above and beyond with scheduling meetings and stuff like that. And we really appreciate their support with everything," Harrison said.
Yannacone shared the video with administrators, who scheduled a meeting to discuss its contents.
"So out of this meeting, where all the administrators and the kids were talking, the idea was: Let's do a professional development, a training session for the teachers, where we show the teachers the video, give them some time to process and feel their feelings and talk about it amongst themselves, and then bring the kids into the Zoom room to answer questions, to act as a panel, and to explain their reasoning and explain where they were coming from and what they wanted," Meiris said.
The administration, in coordination with its consultant Crystal Lucky of Villanova University, held training sessions in March for teachers that Meiris said were met with "overwhelming support."
The students' efforts also earned a shoutout in Superintendent Yannacone's spring newsletter.
"The sessions provided an opportunity for our students to have their voices heard, and our staff to listen, learn, and grow as professionals. Following the sessions, staff completed a survey which will be utilized to plan future Student Voices sessions from different perspectives across the District," the newsletter said.
Now, the students want to bring other school districts in to take a look in the mirror.
"And we hope that other schools … can take part in these conversations with their students as well. Because this is an issue that goes beyond Springfield, beyond Cheltenham — it's in all of the schools in America," Thompson said
The video, which Harrison said gives "young Black girls a voice to want to speak out," is now available for anyone to see as the Youth Leadership Committee publicizes its campaign ahead of the Zoom town hall.
"These young people are better and smarter and more creative and more capable of making change than adults are," Meiris said. "And if we step back and let them do what they want to do, and just support them in any way they asked us to, it's amazing what they can accomplish."

WHYY is one of over 20 news organizations producing Broke in Philly, a collaborative reporting project on solutions to poverty and the city's push towards economic justice. Follow us at @BrokeInPhilly.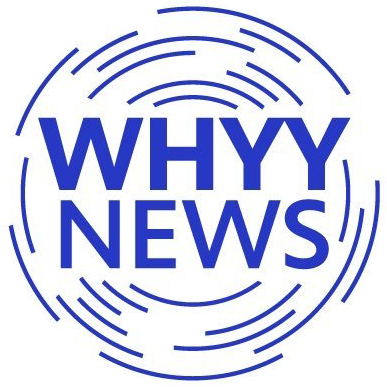 Get daily updates from WHYY News!