Congress certifies Pa. results, Biden's victory after chaotic day of violent insurrection
"We saw bloodshed because a demagogue chose to spread falsehoods and sow distrust of his own fellow Americans," said U.S. Sen. Pat Toomey. "Let's not abet such deception."
Congress certified President-elect Joe Biden's presidential victory early Thursday morning after a chaotic day of violent insurrection by supporters of President Donald Trump attempting to halt election proceedings.
A shaken Congress formalized November's results after midnight after beating back challenges to Electoral College vote totals in Pennsylvania and Arizona.
After hours of suspended activity in the Capitol, Congress resumed session late Wednesday after insurrectionists stormed the building in a breach which saw one woman shot and killed, and three others die in medical emergencies.
Ahead of the mayhem, Republicans had made it clear that they intended to contest results in several key swing states, including Pennsylvania.
But when the building was finally secured and the members made it back to the floor, the tone had changed. Even previously reticent lawmakers, like moderate Brian Fitzpatrick (PA-01), decried Trump for "lying to his supporters with false information and false expectations."
"He lit the flame of incitement and owns responsibility for this," the Bucks County Republican wrote in a tweet. "The election is over. We must allow for the peaceful transition of power to now take place and come together to rebuild confidence in our democracy."
Fitzpatrick had been the sole GOP member of Pennsylvania's House delegation who said he wouldn't vote to contest the commonwealth's election results, though he hadn't previously said much beyond that.
Retiring Sen. Pat Toomey was the only other Pennsylvania Republican who had been outspoken about his desire to confirm the election. As the Senate returned, he reiterated that the election results make sense and show no major problems, and offered perhaps his strongest-ever rebuke of Trump.
"We witnessed today the damage that can result when men in power and responsibility refuse to acknowledge the truth," he said. "We saw bloodshed because a demagogue chose to spread falsehoods and sow distrust of his own fellow Americans. Let's not abet such deception."
Toomey also noted he had voted for Trump and publicly supported his reelection campaign.
After 10 p.m., the Senate overwhelmingly rejected a move to object to Arizona's electoral votes for Biden. Later, the House also rejected the measure, but by a slimmer margin.
Some Republicans who had initially intended to contest the results, including Sen. Kelly Loeffler (R-GA), who lost a runoff election this week, said they had changed their minds after the violence of the day.
Others were unmoved.
One of the Senate's strongest proponents of overturning election results, Josh Hawley (R-MO), was one of the six who voted to object to Arizona's result.
Hawley also raised disjointed and misleading claims of impropriety in Pennsylvania's no-excuse mail voting law — saying the law had been passed "irregardless of what the Pennsylvania constitution said" and had never been upheld in court.
The law was championed and passed by a Republican-controlled state legislature and signed into law by a Democratic governor in 2019. After the election, Republican Congressman Mike Kelly (PA-16) filed a lawsuit that attempted to make a similar argument to Hawley's, but the Pennsylvania Supreme Court threw it out, saying he could not contest the law so long after it had been passed — and weeks after the election because he was unhappy with its result.
U.S. Sen. Bob Casey said as much in his rebuttal to Hawley, saying the law is "plainly constitutional."
"It was only after the 2020 election, when it became clear that President-elect Joe Biden won Pennsylvania by a little more than 80,000 votes, that some Republican politicians in our state decided to challenge the constitutionality of the law," he said.
Shameful. Even after his actions directly resulted in a violent riot, Sen. Josh Hawley continues to lie about the election.

Pennsylvania had a free, fair, and secure election. That's a fact.

Sen. Hawley's behavior is disgraceful.

— Governor Tom Wolf (@GovernorTomWolf) January 7, 2021
Hawley's later objection to Pennsylvania's results was co-signed by Rep. Scott Perry (PA-10). Their measure ultimately failed in both chambers — quickly in the Senate, after protracted debate in the House.
The chaos, and the response
Congressional certification of the presidential election is typically a quick, procedural step ahead of the inauguration.
Amid Trump's continued baseless claims of fraud in November's election, the process this year became historically divisive.
If at least one Senate member and one House member contest a state's results, the chamber must debate the challenge and then vote on the issue. Ahead of Wednesday, it was clear there were not enough votes for Congress to overturn the results of any state, so challenges would almost certainly be totally symbolic.
That tenser-than-usual certification process was upended early Wednesday afternoon, when the chambers had barely begun a debate over Arizona's election results — the first of at least three expected challenges.
The Trump-supporting mob bypassed Capitol security and began breaking through doors and windows, in some cases with gunshots.
Lawmakers were told to put on gas masks and were evacuated to undisclosed, secure locations.
When they returned after 8 p.m., Senate Majority Leader Mitch McConnell (R-KY) urged his caucus to finish the certification process quickly and peacefully. He had already pushed members not to contest election results in any state.
He said the Senate assembled in order to formalize their constituents' choice for the next president, and that despite the afternoon's "failed insurrection," they would finish that process "by the book … [and] to the letter."
Vice President Mike Pence made similar remarks, saying he and other officials "condemn the violence that took place today in the strongest possible terms."
He included no caveats, a marked departure from Trump, who earlier had delivered an address that technically called for violence to end, but also repeated the same baseless claims of election fraud that prompted the insurrection.
"Go home. We love you, you're very special," Trump told his supporters in a video released after the riot at the Capitol.
Earlier in the day, Trump led a rally where he stirred the crowd up by saying, "We will never give up. We will never concede."
Pennsylvania Democrats decry Trump
In the wake of the violent mob, Democrats — and reportedly, some Republicans — were galvanized to take firmer action against Trump.
There are a few avenues through which that could happen.
Some members, including Pennsylvania representatives Mary Gay Scanlon and Madeleine Dean, urged Vice President Pence to invoke the 25th Amendment, which can be used if the president dies, resigns, is officially removed, or becomes incapacitated.
I am calling on Vice President Mike Pence to invoke the 25th amendment.

This president must be removed from office.

— Congresswoman Mary Gay Scanlon (@RepMGS) January 7, 2021
Tonight, I am requesting VP Pence invoke the 25th Amendment and begin the process of assuming the duties from President Trump who has shown his incapacity to serve.

— Congresswoman Madeleine Dean (@RepDean) January 7, 2021
The amendment stipulates that the vice president and a majority of either the main executive branch officers or Congress can declare in writing that the president cannot discharge the powers and duties of his office.
The vice president would then become Acting President — though if the president contests the succession, the procedure could end in a congressional vote.
Pennsylvania Rep. Dwight Evans (PA-03) also said he'd support the invocation of the 25th Amendment and added that he would also be open to Trump resigning or being impeached. A number of members have already begun drawing up new articles of impeachment.
Evans additionally pledged to co-sponsor a resolution calling for the expulsion of members who sought to overturn the election.
I will co-sponsor this resolution. https://t.co/hbSBKoa2gj

— Dwight Evans #CountEveryVote (@RepDwightEvans) January 6, 2021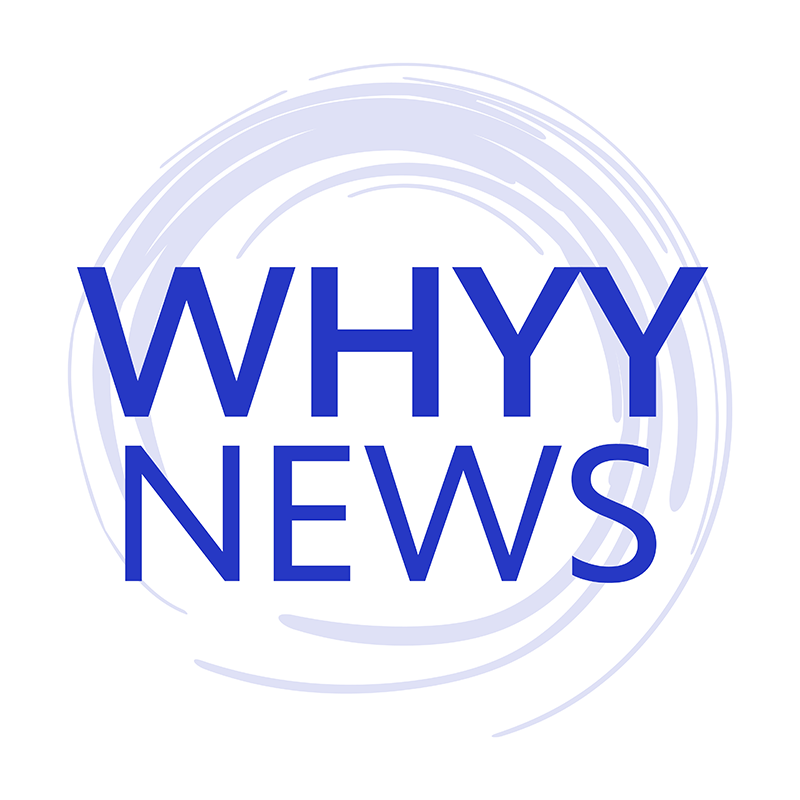 Get daily updates from WHYY News!
WHYY is your source for fact-based, in-depth journalism and information. As a nonprofit organization, we rely on financial support from readers like you. Please give today.