Philly-area congressional delegations condemn violent insurrection at U.S. Capitol
Members of Congress have been hunkered down through much of the afternoon as security attempted to retake control of the chamber from Trump insurrectionists.
Elected officials from Pennsylvania, New Jersey, and Delaware are reacting with shock, sadness, and anger to the mob of pro-Trump rioters who violently stormed the U.S. Capitol Wednesday in an effort to disrupt the certification of Joe Biden's victory in the presidential election.
Leading up to the chaotic breach, Democratic Congresswoman Mary Gay Scanlon (PA-05) said members were focused on "getting ready for a challenge" to Pennsylvania's election results.
Then, as the insurrectionists surrounded and forcibly entered the Capitol, proceedings halted. The incursion of armed Trump supporters is "the logical conclusion of having a president who doesn't recognize the rule of law and doesn't recognize that he has certain obligations as the leader of a free democracy," Scanlon said.
Members of Congress have been hunkered down through much of the afternoon as security attempted to retake control of the chamber. After 5:30 p.m., reports emerged that the premises were secure.
Scanlon said she expected the certification to resume at some point after that happened.
"We're not doing anything else until we do that …  I think it's important that we do everything we're supposed to do to protect our democracy," she said.
A spokesperson for Rep. Madeleine Dean (PA-04), said she was in the gallery when the Capitol was breached and has been taken to a secure location.
"She was deeply shaken," said press secretary Timothy Mack. Press photos show Dean, a Democrat, and other officials escorted out in plastic gas masks.
PHOTOS: Pro-Trump protesters stormed the Capitol on Wednesday afternoon, causing lawmakers to take cover and the entire complex to lock down. See more images here: https://t.co/2nMKQquhGc pic.twitter.com/syoRMZyStv

— Roll Call (@rollcall) January 6, 2021
"It is a bizarre feeling to be sitting in my House office working on finishing my speech to defend our democracy, while hearing sirens and commotion just outside and getting constant evacuation alerts," said Democratic Congressman Brendan Boyle (PA-02).  "Never imagined I would see the day."
Eight of Pennsylvania's nine Republican congressional representatives planned to officially object the certification of Biden's victory, citing unsupported concerns about voter fraud. Those that spoke out condemned the lawlessness, though some took a sympathetic tone.
"We know there is a lot of anger over this election and what's happening in America, but this is not who we are," said Republican Rep. Mike Kelly (PA-16). "We resolve our disputes peacefully under the rule of law. This must stop now."
Republican U.S. Sen. Pat Toomey, who broke with Trump this week by refusing to join him in questioning the election results, called the unrest an "absolute disgrace."
Pa. state Rep. Doug Mastriano (R-Adams) was photographed at the rally. Mastriano, who is heavily rumored to run for governor in 2022, has risen to prominence in recent months by cheerleading Trump's baseless voter fraud conspiracies in Pennsylvania. Mastriano did not respond to WHYY's request for comment.
Mastriano was captured in a photo posted to Facebook by Rick Saccone, a Republican who represented part of Western Pennsylvania in the statehouse from 2010 to 2018.
Leaders of the Pennsylvania GOP issued a statement saying they "strongly condemn any act of violence and destruction."
Delaware
Delaware Senators Chris Coons and Tom Carper say they are both safe, as are their staff.
In a statement posted on Facebook, Coons described the "scary and chaotic" moments as protesters broke into the Capitol building.
"I never thought I would see this in our nation — a president egging on protesters and allies in the Congress to seek to overturn an election," Coons said.
As officers from D.C., the Capitol Police, and the National Guard work to force the protesters out of the building, Coons is optimistic Congress will certify the Electoral College vote tonight.
"We need to come together and secure our democracy. I remain confident we will return to the Senate tonight and complete our work," he said.
New Jersey
Garden State lawmakers were also among those reacting to the violence that befell the Capitol on Wednesday.
Both of New Jersey's Democratic senators confirmed via Twitter that they were safe in the hours after rioters stormed the building.
"It's disgraceful that Trump and his allies have enabled this violence and attacks on our democracy," Sen. Cory Booker tweeted. "Grateful to the Capitol Police for keeping us safe."
"The scene in the Capitol goes against every value we pledge to uphold as a nation. Democracy will prevail," Sen. Bob Menendez wrote.
New Jersey Gov. Phil Murphy announced early Wednesday evening that he was deploying State Police troopers to Washington, D.C. to "facilitate the peaceful transition of power & protect our democracy."
Murphy said the deployment was in response to a request from Washington, D.C. officials. He also said he would deploy the New Jersey National Guard upon request.
U.S. Rep. Bill Pascrell, a longtime New Jersey Democrat, said it was on lawmakers to ensure the "long-term preservation of democracy" after the violence Wednesday afternoon and placed the blame for the rioting on Trump.
"To all the [T]rump sycophants who followed his cues, to all my gop colleagues I say this: once the fascist genie is out of the bottle, he can't be put back in," Pascrell tweeted.
"Violent fascism at our doorstep was fed by republicans fomenting extremism against our govt for years. They built this," he went on.
U.S. Rep. Jeff Van Drew, a South Jersey Republican who left the Democratic Party after pledging his support to Trump in 2019, called on his political ally in the Oval Office to urge the rioters to stand down.
"I ask that the President reach out and ask the protestors to leave the Capitol building immediately," he said in a statement.
Van Drew's statement came after Trump released a video calling for an end to the violence, but repeating the same baseless claims that prompted the insurrection.
"Go home. We love you, you're very special," Trump said.
Van Drew previously said he would vote against certifying the results of the Electoral College on Wednesday.
"Everyone has the right to peacefully protest but what happened today was not peaceful or productive. Today's debate was about the rule of law and by harming police officers, being violent, and breaking into a Federal building, the rule of law was broken," he said in a statement.
At an event Wednesday afternoon in Wilmington, President-elect Biden condemned the insurrection.
"It's disorder. It's chaos," he said. "It borders on sedition and it must end now."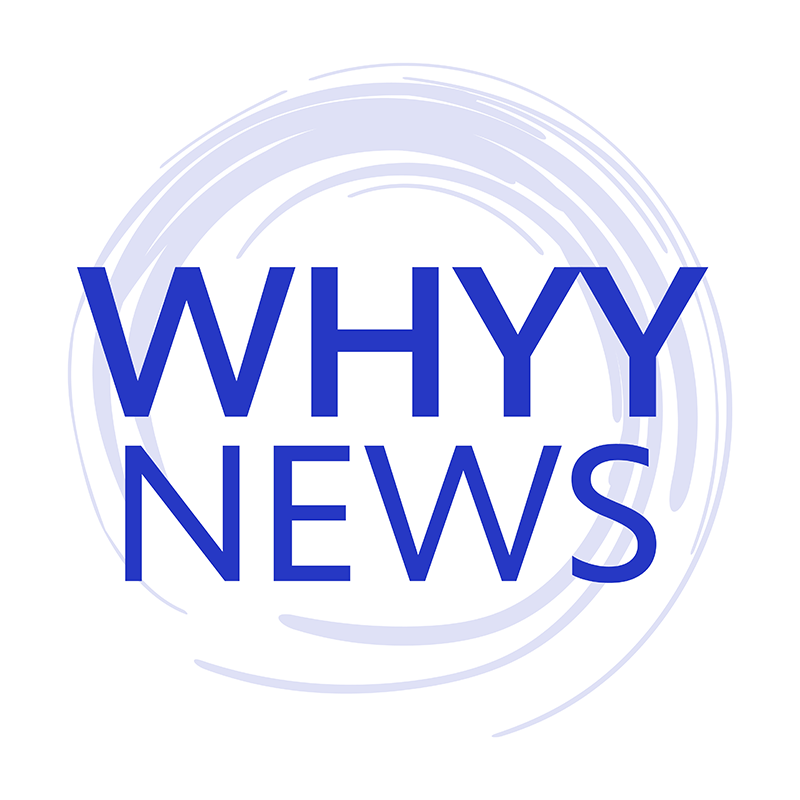 Get daily updates from WHYY News!
WHYY is your source for fact-based, in-depth journalism and information. As a nonprofit organization, we rely on financial support from readers like you. Please give today.