Bellmawr Amazon workers walk off the job in protest of facility transfers
Workers say they were told most of them would be transferred to Amazon's West Deptford facility, but many are being sent to facilities much further away.
Ten workers at an Amazon delivery station in Bellmawr, New Jersey, walked out Wednesday morning to protest what they say are broken promises from the online retail giant.
The facility they work in, DEW8, is closing at the end of June. Workers at the facility said they were informed that the vast majority of them would be transferred to the West Deptford facility — called DJE2 — located 11 miles away.
But the workers say the company changed its plans, now sending many of their colleagues to facilities much further away.
They are demanding that workers be transferred to DJE2, allowed to keep their current work schedules, and compensated one additional dollar per hour for the added commuting cost.
Dozens of supporters showed up at the delivery station on Wednesday. Workers from other Amazon facilities, from as far as Elizabeth, were in the crowd along with members of the Teamsters union, some of whom had traveled from Brooklyn.
Joseph Calvert, a "Tier 1" associate at the facility, said he was being transferred to a facility in Pennsylvania.
"It's not too far out of my way, so it's not too much of a hassle," he said. "I got lucky, and I got to keep my days."
What Calvert will not be receiving is a raise for his third year at the company, because the Pennsylvania facility's pay structure is different from that of the Bellmawr delivery station.
Calvert said the raise is something he deserves, adding that the workers should "at least get a little extra" for being transferred to another facility.
"It's not our fault you guys had to close the building and do what you did," Calvert said.
Workers at the facility filled out a survey on where they wanted to transfer, according to Calvert.
"A few weeks after we did the surveys and they said [a] majority of people were supposed to go to West Deptford," he said. "Then they changed it and it gave a lot of people their last choices."
The company offered all employees "the opportunity to transfer to five different delivery stations close by," according to Amazon spokesman Maria Boschetti.
"We regularly look at how we can improve the experience for our employees, partners, drivers, and customers, and that includes upgrading our facilities," she said. "These facilities provide upgraded amenities, including increased on-site parking, larger operational spaces, and better break rooms with open market vending."
Amazon is reportedly seeking to reduce its warehouse footprint across the country by at least 10 million square feet. The company lost close to $4 billion in the first three months of this year due, in part, to a slowdown in online sales on its marquee website. The company plans to sublease space or renegotiate leases on facilities it does not own.
At the Bellmawr facility, it's the first time labor organizers had staged a walkout after previous tries. The 10 employees who walked out represented nearly one-third of the 45 workers who work at the facility on any given day, according to Paul Blundell, an Amazon worker who led the walkout and a small rally. He believes the walkout had an impact.
"All of the managers were here at 1 or 2 in the morning today, and they usually don't come in until 7 or 8 in the morning," he said. "We got them trying to figure out what to do to try to blunt the impact of us stopping these packages, because they know we're the ones who move them."
Brenda Stringer, who has worked for the company for nearly three years, said managers at the company "don't have compassion for people."
"All they do is walk around and look at numbers all day," she said, "but we actually do the physical work."
Stringer is being transferred to DJE2, which will add 25 minutes to her commute from Lindenwold. Whether she will receive her step pay increase remains up in the air, but Stringer did not get the schedule she asked for.
She plans on fighting to get the schedule she requested.
"On Saturdays, I do ministry at my church, and we take care of homeless people," Stringer said. "And I enjoy doing that."
Stringer was discouraged that the rest of her co-workers did not join the walkout, saying they were afraid of management. She was encouraged by Garren Steiner, president of CWA Local 1014, to not be disappointed in the turnout.
"I wanted her to know for a first organizing experience to get 10 of her own workers and all of these people out here, this is a humongous success," Steiner said. "She shouldn't feel upset, she should feel proud: a tremendous sense of pride."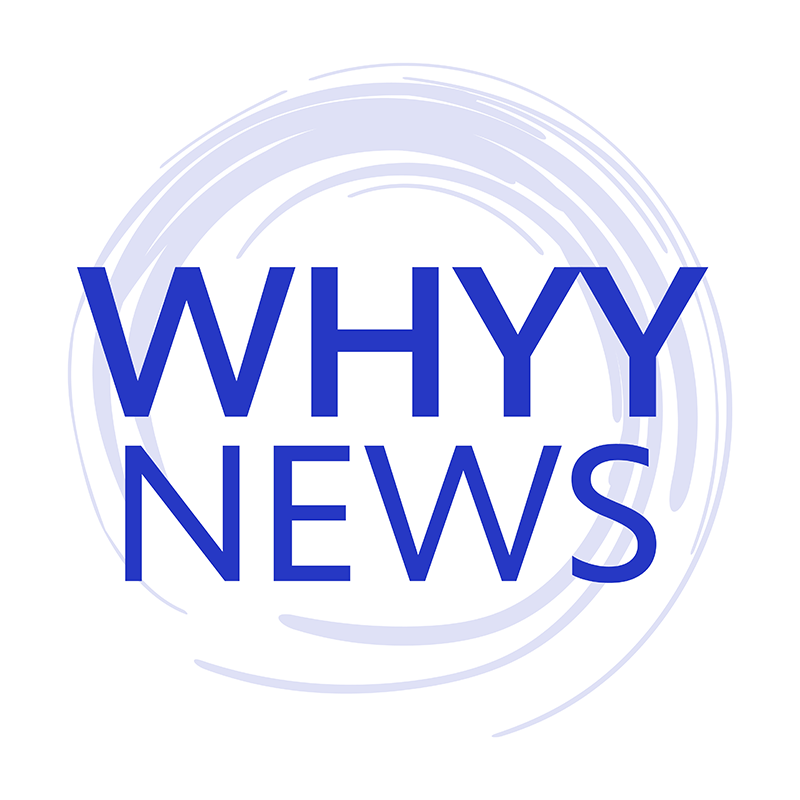 Get daily updates from WHYY News!
WHYY is your source for fact-based, in-depth journalism and information. As a nonprofit organization, we rely on financial support from readers like you. Please give today.