The 20-year art crawl: Artblog celebrates two decades of documenting Philly's art scene
As press coverage of the arts shrinks, Artblog celebrates two decades of crawling through Philly's galleries.
Listen
1:13
Back in the early 2000s when Ben Woodward was an emerging artist and didn't have a lot of money, he would spend time going through art shows in Philadelphia, as a cheap way to spend time in the city. He would bounce through several in a single day.
Over and over, he would run into Roberta Fallon and Libby Rosof, founders of TheArtblog.org.
"I was dead-ass broke and would go to any art show, just anything, for entertainment. They'd be there," he said. "It was, like, 'I've been to four art shows today and you've been in all of them.' And they're, like, 'We went to three others that you don't know about.'"
Twenty years ago, Fallon and Rosof launched Artblog, covering the Philadelphia visual art scene at the granular level, looking at as much art as possible, talking to as many artists as possible, and putting out as much content as they could online.
"We didn't expect it to have any kind of longevity. We were not thinking long-range, we just wanted to fix the system," said Rosof. "The situation of what art coverage was like in Philadelphia."
"Which was non-existent," added Fallon. "Back when we started, the Inquirer was dropping the ball. They were letting go of their critics and there was a vacuum."
Fallon recalled seeing a lot of young artists moving into Philadelphia at that time and banding together as collectives to share spaces and support one another — but they weren't getting much attention in the press.
Many of them were in unusual spaces: The Space 1026 artist collective was formed chiefly around a building in Chinatown in which they could construct an indoor skate ramp. Exhibiting artwork was an afterthought, as a way to utilize extra space in the front room not taken up by the half-pipe.
"It was that simple. We were that naive," Woodward said. "You just put it on the wall, right? And people come look at it."
Fallon and Rosof came to look at it. They also navigated the rickety factory stairs of the 319 N. 11th Street building, where exhibition collectives were forming on the upper floors.
"They were these really sweet witnesses to everything that was going on," said Terri Saulin, a longtime member of the Tiger Strikes Asteroid artist collective, which started in the 319 building and is now located in the Crane Arts Building. "They were, like, 'Let's document this stuff because it's important.'"
"The stuff that was being put out by the kids was fascinating, and there was no place to find the info," Rosof said. "We were going to fix that."
On Thursday, Artblog celebrates 20 years of covering visual art in Philadelphia, with a party and fundraising auction at Moore College of Art and Design. The auction features donated work by dozens of artists, including Rebecca Rutstein, Anne Minich, and Tim McFarlane.
Woodward believes Artblog helped develop Philadelphia's art community.
"They helped validate all these littler projects that were going on," he said. "It was a DIY time where people were, like, 'I'm not going to wait around for somebody to put me in something. I'm going to make my own thing.' And they kind of did their own thing, with how they started the Artblog."
Rosof and Fallon matched a passion for the arts with professionalism: Rosof had been an editor of the now-defunct University of Pennsylvania campus newspaper Penn Current, and taught journalism at Temple University. Fallon was regularly writing about art for the Philadelphia Weekly.
When they launched Artblog they were committed to posting content regularly — at least twice weekly — and paying people for their work, from bookkeepers to technical IT help to writers.
There has been a rotating cohort of about a dozen writers regularly contributing to Artblog at any given time. Rosof and Fallon often visited local art colleges to recruit students to become new writers, and asked more established artists to contribute, like Astrid Bowlby, Tim McFarlane, Judith Schaechter, and Alex Smith.
"I know a lot of people who have had their first writing published in the Artblog. I know a lot of people who got their first review in the Artblog," said Tim Belknap, curator of the Icebox Project Space at the Crane Arts Building in Kensington. "I feel like it's very tapped-in because of the people that are contributing to it."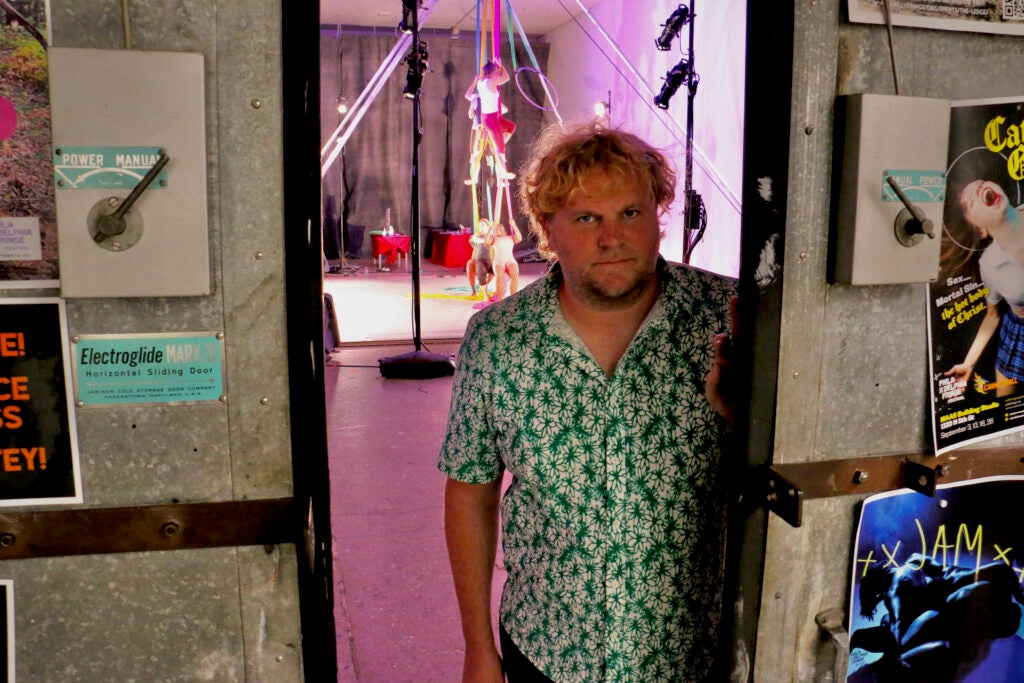 "We're not as journalistic as we were to begin with. We're more experimental," Fallon said. "When we had new writers come on board, you just go with them. It's their voice. You don't edit it down to the New York Times style or The New Yorker style. If people use idiosyncratic language, you go with that language."
The Artblog has acted as a champion of the Philadelphia art scene, campaigning for more arts funding from City Hall, and recently pushed mayoral candidates to go on record with their intentions regarding the arts sector.
The perspective of its reviews tend to be positive.
"I don't know if I've seen them write a mean review. If they have, I don't recall it," said Andrew Jeffrey Smith, another co-founder of Space 1026 who used to draw cartoons for Artblog. "Maybe if they saw something they didn't like, it's the old: 'If I don't have anything nice to say, don't say anything.'"
Artblog has very little staff, with just one paid employee, a part-time managing editor. Fallon is the executive editor but has never paid herself. A few years ago, Rosof stepped away from the day-to-day operation of the blog. She now sits on the board.
Artblog started as a passion project sustained for 20 years, but Rosof worries for the future.
"Roberta works for free. That's a lot of free labor. At some point that's going to have to change," she said. "Unless the people who give out money understand that arts journalism is important for nurturing what's happening here in the arts, it's going to be tough."
Artblog has been around long enough to document shifting trends in the local art scene. As real estate values rise, artist galleries and studios have become more difficult to maintain. The collectives that first inspired the launch of Artblog have begun to fall away.
"Even with Tiger Strikes Asteroid, it's hard for us to keep it going," said Saulin, a member since 2010. "Older members leave and then we have a bunch of younger members that don't really know: 'What are we supposed to do?' It's hard to write a handbook for an organization that's kind of run by the seat of its pants."
Ten years ago, Philly's artist collectives were strong enough to organize a citywide art festival. But now Fallon said collectives have become less "sticky," less able to hold together as members rotate out and rents rise.
"If there's been a leader in the art community," said Rosof, "I would say it's the Icebox Project Space."
The Icebox, a 4,000-square-foot former refrigerated storage building at the Crane Arts Building in Kensington, started about 10 years ago by curators Belknap and Ryan McCartney. Belknap now co-curates with Logan Cryer, crafting shows featuring large-scale installations by a wide range of artists.
Over the summer Icebox hosted "Invited: Take Care of the Square Footage," featuring exhibitions by 12 arts organizations. For the month of September, it is being used as a performance space for the Cannonball hub of the Fringe Festival, then in October it will host the 10th anniversary exhibition of Amber Art and Design, an artist collective that makes community-based work in public spaces.
"They're going to be bringing in a lot of programming, and all the artists that they worked with over the ten years," Belknap said. "The running list is now like 60 or 70 artists that are going to be involved in the show."
Fallon has seen the arts landscape shift over the last 20 years, but says the mission of Artblog has remained steadfast:
"There's a lot of really great art being made still," she said. "There's not enough coverage for it."
Editor's note: Artblog is a member of WHYY's N.I.C.E. network.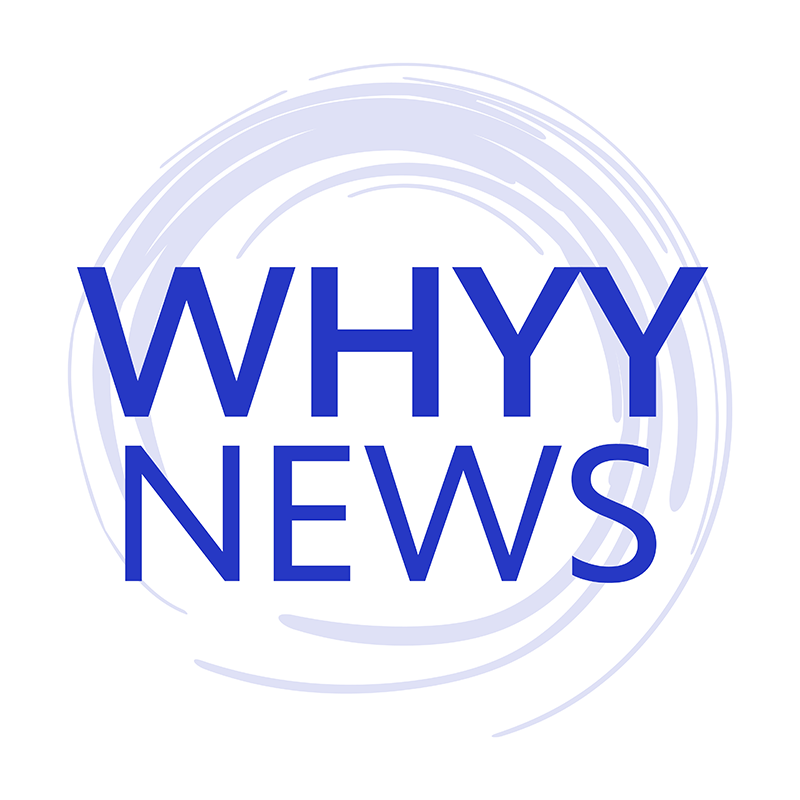 Get daily updates from WHYY News!
WHYY is your source for fact-based, in-depth journalism and information. As a nonprofit organization, we rely on financial support from readers like you. Please give today.