Philly Fringe hubs are expanding exponentially. Is this the future of theater?
The Cannonball Festival now hosts half of the Fringe Festival. Its model of cooperative performance could be the future of theater.
Listen
3:10
The Cannonball Festival has grown exponentially. The mini festival within the annual Philly Fringe Festival offers independent performance artists shared production resources during the month of September, such as a stage, lighting, and sound equipment, and people to run them.
Started three years ago, Cannonball has doubled in size every year. This year, with about 150 productions, it is presenting half of the total number of shows offered in the entire Fringe Festival. When combined with presentations at the four other Fringe hubs — Crossroads Comedy, Circus Campus, Laurel Hill Cemetery, and Daydream for young audiences — fully two-thirds of the Fringe is oriented around hubs.
"It's evident to us who are stewarding this festival that this is something that was really, really needed in the community," said Ben Grinberg, founding producer of Cannonball. "Lots of independent artists are hungry for platforms and opportunities where they don't have to do every single step of producing themselves."
The lineup includes an enormous variety of work, including a Black circus, an obscure Anton Chekhov one-act expanded into a comedy of Filipino identity, a standup/cabaret mashup about epilepsy, and "Soapbox," a dance about lecturing by choreographer Megan Mazarik.
When Mazarik is not dancing about lecturing, she is lecturing about dancing as chair of the dance department at Georgian Court University in New Jersey. She first started presenting her own work in the Philly Fringe 15 years ago, but really does not like being both producer and performer.
"It's really hard to produce yourself independently, so as soon as Cannonball appeared I immediately thought, 'Oh, this is for me,'" she said. "Cannonball is the new Fringe."
Grinberg wants to squeeze as many performances as possible into Cannonball. He says his instinct is to always say 'yes.'"
"We're always trying to pack in more and more, to make more space for more people," Grinberg said, adding that density of artists and audiences lends the festival more creative energy than independent productions scattered across the city.
'What is essential here?'
The volume of work being presented in a cluster of three locations around Northern Liberties and Kensington — the Maas Building, Fidget Space, the Icebox at the Crane Arts Building, and outdoors at Liberty Lands park  — can have an assembly-line energy. Artists are given just 15 minutes before curtain to set up their stage; afterwards they have 15 minutes to strike it, to make the space ready for the next artist.
"Maybe you, as the audience member, don't know that they are literally coming off a rollercoaster to get in front of you, then they're about to get on a roller coaster at the end, " said Justin Jain, who will debut his Filipino take on Chekhov's "The Dangers of Tobacco" at Cannonball. "But that's part of the Fringe spirit."
Jain has performed many times in the Fringe with his company Berserker Residents, and is a member of the Hothouse resident company at the Wilma Theater. He said the quick-change requirements of being on the Cannonball roster dictates how he devises his performance.
'It's a pretty rigorous and surprising interrogation of what it means to be an artist in that moment," he said. "It forces you as a maker to be, like, 'What is essential here?'"
Grinberg said about 300 artists applied to be part of Cannonball, but some had to be turned away because what they were proposing was too ambitious for the festival. Cannonball can not, for example, install 45 tons of sand to create a facsimile beach, as the Fringe Festival did in 2021 for the Lithuanian opera "Sun and Sea;" nor can it trash the interior of an empty retail pharmacy building in West Philly, as the Fringe did in 2008 for "Flesh and Blood and Fish and Fowl."
American theater is struggling right now as audiences have dropped, due mostly to the COVID-19 pandemic and fears of crime in downtown cities. Important festivals of new and experimental work, like Under the Radar produced by New York's Public Theater, have been canceled.
The Philly Fringe was forced to shrink the number of its own curated performances: The number of shows selected and presented by the festival is about half what it had been pre-pandemic. The Fringe is also not importing any productions internationally, rather only curating local artists.
Fringe Executive Director Nick Stuccio is pursuing the hub structure, with independent artists sharing spaces and resources, for the future sustainability of the festival. The Fringe has actively courted producers to become hub presenters. Laurel Hill Cemetery, a longtime Fringe participant, will support six productions on its acreage this year.
"We're inventing it as we go," said Brittanie Sterner, manager of public programs for Friends of Laurel Hill. "The idea of hubs is obviously new-ish to the Philadelphia Fringe Festival, and we get a lot of support and brainstorming from FringeArts staff, which is really great. But for us it really means creating a sense of convergence and community, having a space where artists can gather with one another."
In choosing artists for Laurel Hill Cemetery, Sterner was more discriminating than Cannonball, looking for shows that fit into the mission of the cemetery, which leverages public programming to shift the public's attitudes towards death.
"Most of the artist's shows address in some way grief, loss, mortality: whether that's a really sincere, meditative movement, or it's funny," said Sterner, while standing inside the cemetery's original receiving vault, a 19th century winter storage building for corpses waiting for the spring thaw so they can be interred. The vault will be used for the Fringe performance "/red room/."
"Inviting people into the cemetery to use it as a greenspace, as a public park, having these Fringe shows here, is a way to make it a little bit more approachable," Sterner said. "And address some ordinarily uncomfortable topics like grief, death, mortality in a way that creates a little bit more access and makes people a bit more comfortable being in the cemetery."
Laurel Hill cannot offer productions technical assistance, such as lighting and sound, because most of the cemetery is not wired for electricity. Instead, the hub is able to give artists space, marketing, some wayfinding staff to help audiences maneuver through the cemetery, and the priceless ambience of a historic, urban cemetery.
Sterner commissioned one of the performance companies to create an original, site-specific work. "Circus Phantasmagoria" by Alterra Productions is a macabre circus taking place in several locations, enabling audiences to decide how to navigate their own choose-your-own-adventure journey into the afterlife.
'Coming together is better for everybody'
The hub structure of artists sharing resources is one reason the enormous Edinburgh Fringe Festival has become so large and powerful in the world of experimental theater. It works well in a crowded festival environment when artists and audiences are on top of each other for a brief window of time.
Some artists believe that model of artists helping artists can extend beyond the festival, and could save American theater.
"We are a heavily individualistic society. We've been taught very often that it's everything for yourself — bootstraps kind of thing," said Rachel O'Hanlon Rodriguez, who will be performing her solo show, "She Was a Conquistawhore," at Cannonball.
"But we're also finding ourselves in a place where the theater world is really being hurt financially. There are companies going under," she said. "What does it mean for us to actually work with each other as institutions?"
Rodriquez's performance, about an identity conflict between a woman and her own vagina named Pete, which identifies as a male cowboy, is being financially supported by Cannonball. Rodriquez applied and was accepted into Cannonball's BIPOC New Work Track, which offers selected artists a stipend to develop performance pieces.
Without the $2,750 she received from Cannonball, Rodriquez said she would likely not have made the piece. She is also partnering with another Cannonball performer, Joseph Ahmed, who is debuting his own solo piece "Half Magic." They are producing "in solidarity," meaning they share a director, Cat Ramirez, and offer each other creative and moral support.
And a little cash: Rodriquez is giving some of her stipend awarded by Cannonball to Ahmed.
"What feels really exciting about that is formalizing a thing that happens in Philly a lot, especially in the indie art scene," said Ahmed.
Ahmed, who is also a member of the performance collaborative Obvious Agency, sees arts funding moving between institutions but not enough trickling down to individual artists, forcing them to lean on each other. "It feels like we pass around the same $25."
Ahmed sees Cannonball as a model of artistic production based on cooperation instead of competition.
"It's taking this thing that happens by necessity, and, like, 'Okay, what if we actually make this a thing that we're doing formally?'" he said. "How can ideas of a cooperative ecosystem affect art making? How can some of those principles that are being used to transform movements and transform economics be applied to what we're doing in the arts? This feels like some of that."
Some of that collaborative thinking has begun, as theater companies have reportedly started talking to each other about their shared challenges. In 2015, five theater companies came together to share the new Drake Theatre on Hicks Street. In 2020, the Headlong dance company partnered with the Mascher Space Cooperative and the Ninth Planet theater company to share a space on South Broad Street.
Despite its rapid expansion, Grinberg says Cannonball will not split off to become its own standalone festival, separate from the Fringe. He said the platform created by the Fringe Festival — including branding, ticketing, and promotion — is too valuable.
"Cannonball is really founded on a principle that says pooling resources and collaborating and coming together is better for everybody than fracturing, being apart, and trying to compete for resources," Grinberg said. "That really applies to our relationship to Fringe. I think Fringe is incredible. Cannonball is able to fill a need that's been created within the Fringe Festival and beyond the Fringe Festival. Working together is a win-win."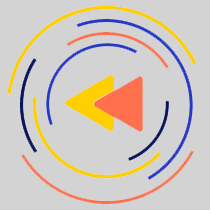 Saturdays just got more interesting.
WHYY is your source for fact-based, in-depth journalism and information. As a nonprofit organization, we rely on financial support from readers like you. Please give today.