Searching for a lost self after traumatic brain injury
Carlie Ostrom thought she had her life planned out until she suffered a traumatic brain injury and lost her sense of self.
Listen
13:51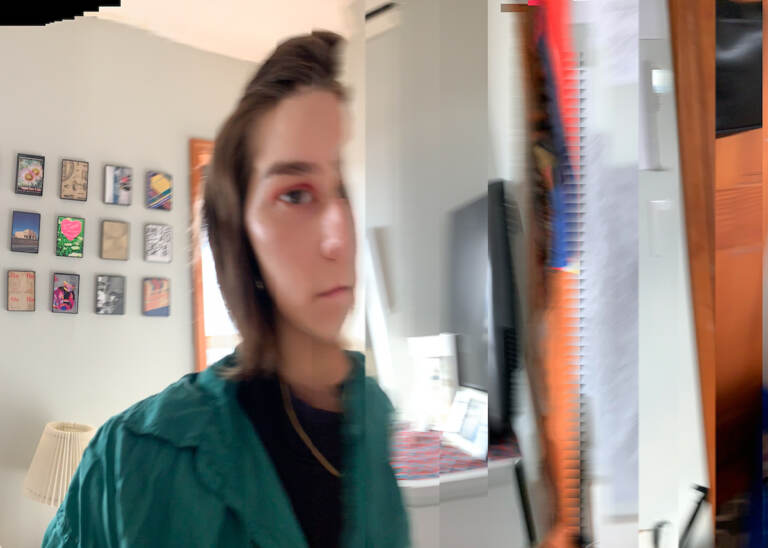 This story is from The Pulse, a weekly health and science podcast.
Find it on Apple Podcasts, Spotify, or wherever you get your podcasts.
---
 When Carlie Ostrom woke up from a coma, one of the first people she remembered seeing was a man she had met at a coding bootcamp. 
"We were sort of flirtatious," Ostrom said. "He's from Italy and he came to Philly to ask me out, so I put on this skintight catsuit, and I met him at this punk bar. I remember walking down into the bar. And things really took off."
But suddenly, things started to feel off. 
She couldn't tell if he was from Italy, or if he came from Africa, the Middle East, or South America. His family had a strange tradition where, in order to get married, she would have to alter her body with stegosaurus spikes coming out of her hips. "It was essentially a sex change," Ostrom explained. "The women in his culture didn't like me because I was American. But if I did this, they would accept me. So, I did that."
None of this was real: the man visiting Philly, the catsuit, the punk bar, the sex change. After coming out of the coma, Ostrom's mind was trapped in a world of dreams and hallucinations.
A few weeks earlier, on May 8, 2019, Ostrom and a friend were struck by a driver in a Jeep Grand Cherokee while crossing a busy intersection in Philadelphia. They saw the walk signal and thought it was safe to cross. 
Both suffered serious injuries and, when Ostrom woke up in the hospital, she had no memory of the accident.
Ostrom was supposed to walk for her graduation from The Wharton School at the University of Pennsylvania that month. Instead, she was dealing with a severe traumatic brain injury and an uncertain future.
"After the accident happened, I felt like a blob," she said. "I had such high levels of fatigue and so many of my pathways were shattered. I was questioning absolutely everything about myself and my entire world."
Ostrom had to relearn some of her most basic functions starting with how to swallow, go to the bathroom, and then eventually walking. After being in the hospital for 35 days, she went through 20 months of outpatient rehab. 
"I remember being in a bathroom and thinking, wait did this thing happen to me? I can't really do things. I can't walk on stairs by myself. I need help going to the bathroom. I have to wear this helmet to protect my brain, which doesn't have half its skull."
She had to learn how to walk in a straight line; how to move her head while keeping her eyes fixated on one point; hold a bottle of water without dropping it; and, how to interact with others.
"My intonation, how I make eye contact with someone or use my limbs to communicate while I talk. Or even how I dressed. After my accident, all those things were just wiped. I really didn't know who I was."
Back in college, Ostrom performed in ballet and urban dance groups. She was into tech entrepreneurship, coding apps on the weekends, and she also designed a magazine. After the accident, all those interests suddenly seemed unreachable. They were from a past life. 
"In the absence of all those automatic things and skills and beliefs that I had about myself, I realized the extent to which they were all built up just for validation, approval, and connection with other people," Ostrom said. "Why did I become so interested in dancing? Why did I have to become this Ivy League student?"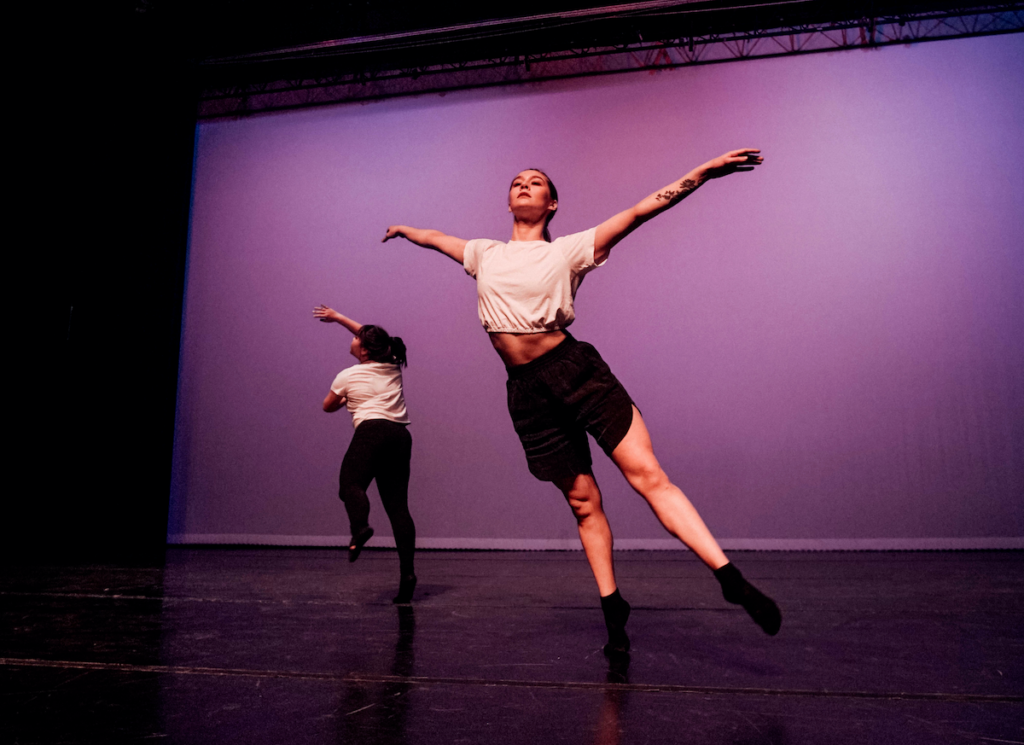 Sometimes she would feel traces of her former self, her ego.
"I was a Wharton girl with a huge ego," Ostrom said. "I kept asking my medical team: 'When am I going to be fine? When am I going to work my job? I'm supposed to be building startups.' I would say that to my doctors, and they would just look at me and say, 'Oh, we don't know. Every person recovers differently after TBI. You might need to reimagine what your life is going to be like.'"
Ostrom tried to get back to her old life. She worked part time while making plans to move to New York City and reconnect with her friends. But when she finally made the move, she realized many of them had moved on with their lives. 
"No one knows how to deal with someone with a severe traumatic brain injury," she said. "So, most people just didn't keep in touch with me during this time when I was dangling. Once people saw me for literally just my soul left, that wasn't enough. It was really depressing, and I was suicidal."
Ostrom also struggled with symptoms of depersonalization disorder, a condition associated with trauma that is estimated to affect around 1% of the population. 
"It's almost like I'm standing over myself, this person that's doing things and having feelings and having thoughts," she says. "But I'm just watching behind some eyes and in a body." 
She felt as though her doctors weren't familiar enough with the condition to diagnose her.  That lack of affirmation, in turn, deepened the illusion and detachment of herself. She felt like she had nothing left to lose. So, despite warnings from doctors, she tried psychedelic mushrooms.
"It has definitely been a turning point," she said. "It was really healing because I was just there with some friends in a beautiful city, a city that felt completely impossible to ever reach. I was able to actually own my experience and say, 'We, as in Carlie, you, and I, you've been pretty steadfast with yourself. You haven't given up. You are going to be okay.'"
Ostrom began to see a new version of herself emerging. And the plans she had made before her accident – for her old self – they no longer seemed right. Since senior year, she had a job lined up at a digital media company, but once she started to work there, she realized it didn't align with her values. Now, she chose to pursue a different career path. 
"If I could be the doctor that I never had or the mentor or the friend, then that's enough," she said. "I would live for that."
Ostrom is now taking pre-health classes at the University of Wisconsin to work in health care one day.
Ostrom also started interacting with the rest of the world in new ways. She doesn't like to be transactional or have small talk. She describes herself as being radically unfiltered.
"I definitely overcorrected, but I don't buy into a lot of social norms," she said. "I'm not going to mold myself at all for other people. For example, not shaving any of my body hair." 
Ostrom's recovery process gave her a new perspective on subconscious processing. She started to notice new things about the way her brain worked. 
"When you explore your brain, you realize, 'Oh, my god. All these things I've just been doing automatically – I didn't choose those. I just became them because other people told me to, or shamed me into it.'"
Ostrom has had to rebuild her likes, and dislikes, and she's been able to let go of some of her old personality traits. She's become much more aware of the social forces that shape her. 
"Seeing how, in real time, I'm molding myself to be palatable to people – I definitely resist that. You don't want to be too weird, too out there, too loud. And that's something that I think is really difficult for neurodivergent people," said Ostrom. "Society is very judgmental of anyone that has an extreme experience or extreme tastes. And the truth is, it doesn't matter. You're just a person like them. And I think going through the extremeness of my accident, my traumatic brain injury, I started to despise how rigid I viewed people in extreme circumstances, because suddenly I was that person."
WHYY is your source for fact-based, in-depth journalism and information. As a nonprofit organization, we rely on financial support from readers like you. Please give today.