As Trump ruffles feathers at NATO, Americans still believe in the cost and cause of foreign relations
Listen
6:11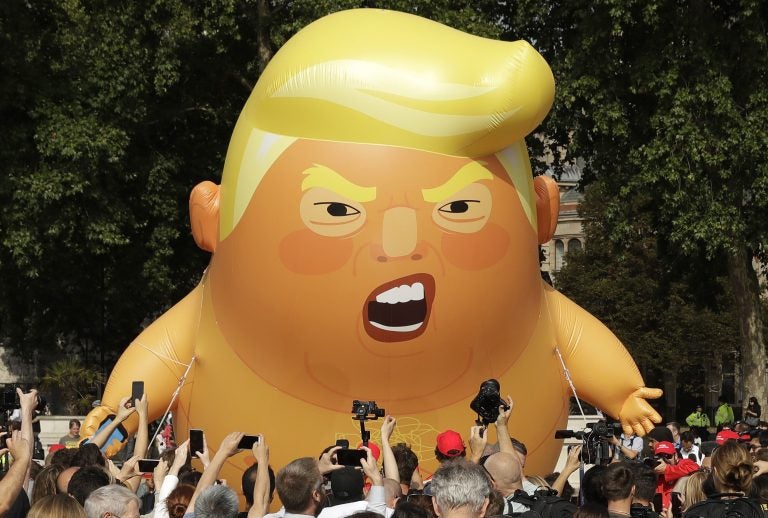 NewsWorks Tonight host Dave Heller sits down for his weekly conversation with Gallup's Frank Newport to talk about trends in U.S. opinion.
President Trump's appearance at the NATO summit in Brussels this week ruffled many feathers, as is his wont and presumably his intention.
What do we know about American public opinion and Trump's foreign policy efforts to lessen U.S. involvement in paying for the security of other nations? The data show that a) Americans overwhelmingly support maintenance of NATO (as Trump appeared to agree with in his final statements about the summit); b) Americans strongly believe that the U.S. should have a major or leading role in working with other nations to solve the nation's problems; c) that securing the security of other nations is a very important U.S. goal; and d) that trade is important to the U.S.
Last time we asked in February, only 29 percent of Americans said that leaders around the world respect Trump, lower than at any time during the Obama administration. Trump's major objective in life, of course, has never been to make people like him, it can be argued.
A new Knight Foundation-Gallup report on the news media shows that the vast majority of Americans think that news sources are biased and fewer (but still a lot) think they are inaccurate.
The report contained ratings of the basis of a long-list of news organizations. PBS, AP, NPR and the WSJ are at the top. Fox News and Breitbart are at the bottom.
There are huge differences in views of these organizations between Republicans and Democrats.
Worth noting: Republicans on average are more skeptical of all news organizations than Democrats. In other words, Republicans are more likely to say Fox News is biased than are Democrats to say MSNBC is biased, etc.
WHYY is your source for fact-based, in-depth journalism and information. As a nonprofit organization, we rely on financial support from readers like you. Please give today.