Gallup poll: Most see Congress as corrupt, beholden to special interests
Listen
5:58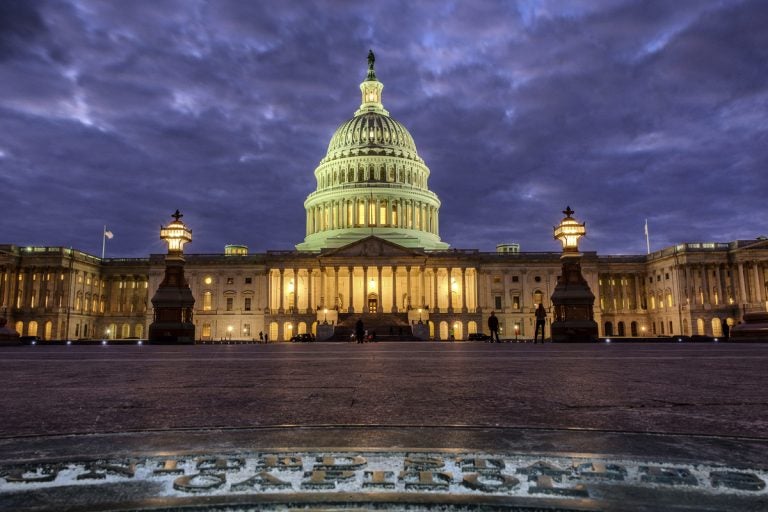 NewsWorks Tonight host Dave Heller sits down for his weekly conversation with Gallup's Frank Newport to talk about trends in U.S. opinion.
New York Congressman Chris Collins was indicted this week on charges of insider trading. That would not surprise the average American because most U.S. residents already believe corruption is widespread.
More than half of Americans say most members of Congress are corrupt, beholden to special interests, and out of touch with their constituents.
Poll respondents offered federal lawmakers a simple to-do list:
Fix government.
Invest in infrastructure.
Focus on jobs, job retraining, and regulating the workplace.
Focus government energies on protecting the environment; emphasizing alternative energy sources such as wind and solar; and putting more standards on emissions.
Elections this week held disappointing results for several Democratic candidates attempting to follow in the footsteps of Bernie Sanders and Alexandria Ocasio-Cortez by emphasizing "socialist" policies and themes. New Gallup data show that 37 percent of Americans have a positive view of socialism, while 58 percent have a negative opinion. Overall, this is lower than the percentage with a negative opinion of capitalism.
A headline this week: "Whole Foods introduces grocery pickup for online orders; 'click and collect' service is the latest move by parent Amazon to compete against rival food retailers."
But we don't see a great deal of interest in these services … so far. About 15 percent of Americans say they have shopped for groceries online, but most of those say they do it only rarely. But 8 percent do so once a month or more often — a not insignificant percentage.
WHYY is your source for fact-based, in-depth journalism and information. As a nonprofit organization, we rely on financial support from readers like you. Please give today.