Americans like food and farming industries — but not pharma, oil or gas
Listen
4:59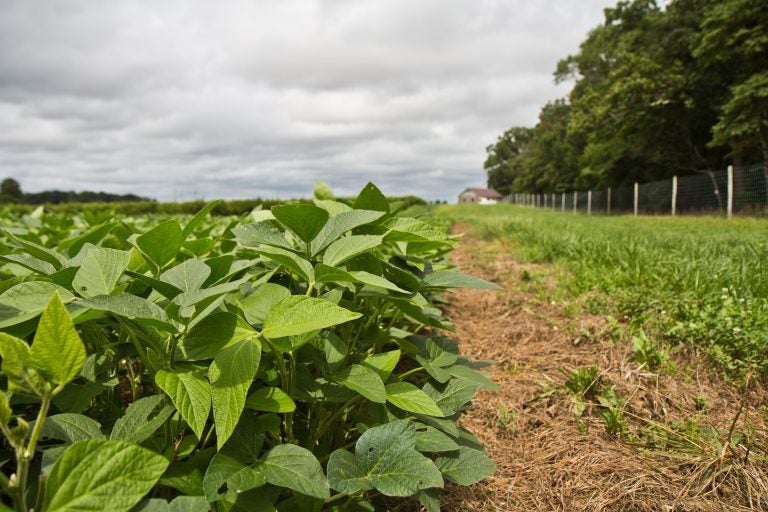 NewsWorks Tonight host Dave Heller sits down for his weekly conversation with Gallup's Frank Newport to talk about trends in U.S. opinion.
The major news this week in Washington focused on the images of President Donald Trump put forth in Bob Woodward's book "Fear" and the anonymous op-ed in the New York Times. In his push back, Trump claimed again that he had very high poll numbers.
Trump lashed out again at the media and the New York Times in particular in response to the op-ed. When it comes to the New York Times, Republicans give it a -74 score on bias, only a little bit higher than the bottom two: CNN and MSNBC. Democrats, by contrast, give it a +44. Trump has also lashed out at NBC News, CNN and other news organizations, and he is talking to a receptive audience when it comes to his base, who have very low opinions of these organizations — and in fact, low opinions of news organizations in general.
A recent Gallup/Knight Foundation report shows that Trump's attacks on CNN have been working among Republicans, part of Trump's strategy to adopt a war footing and create enemies wherever he can in order to increase solidarity among his own base.
This week also saw executives from Facebook and Twitter testifying before Congress (Google was represented by an empty chair). When it comes to a face-off between the "computer industry" and the federal government, the computer industry wins hands down. Gallup is out with its annual update on Americans' views of the nation's business and industry sectors, and the computer industry is at the top, while the federal government is at the bottom. The "internet industry" does not fare as well as the computer industry but is still way above the federal government.
But ratings of the computer and internet industries are down this year. Other industries Americans like: anything connected to food – restaurant, farming, grocery. Other industries Americans don't like: pharma, health care, oil and gas.