Do Americans want a new tax bill? Gallup polls say, no, but Congress is pushing to pass it anyway
Listen
6:29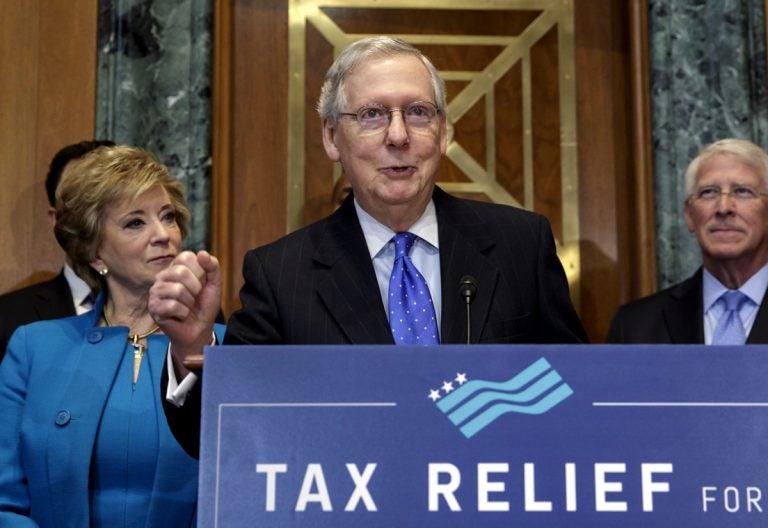 NewsWorks Tonight host Dave Heller sits down for his weekly conversation with Gallup's Frank Newport to talk about trends in U.S. opinion.
Here are this week's topics.
More than four in 10 U.S. women say they, themselves have been the victim of sexual harassment, although many fewer say they have been sexually assaulted.
For the first time since Gallup began measuring Americans' preferences about the gender of their boss, most Americans say that if they were working, their boss' gender would make no difference to them.
Our data have shown for a long time that Americans have an underlying distrust of the news media, and that this is particularly high among Republicans. Since Donald Trump has been elected president, however, trust of the media has edged up, mainly because Democrats have become more positive, no doubt in reaction.
Americans do not prioritize tax reform as solving a major problem. Americans do not favor lowering corporate taxes, or in particular, do not favor lowering taxes on high income individuals. Thus, the challenge to Republican leaders in Congress is that they are passing legislation not particularly in sync with public opinion.
Listen to the audio above to hear the full conversation.
WHYY is your source for fact-based, in-depth journalism and information. As a nonprofit organization, we rely on financial support from readers like you. Please give today.