Zoning board approves apartment complex in West Philly despite Gauthier opposition
The ZBA approved a hotly-contested construction proposal for a 76-unit apartment building.
A hotly-contested construction proposal for a 76-unit apartment building in a rapidly-changing neighborhood on the border of West and Southwest Philadelphia was approved by the Zoning Board of Adjustment Wednesday — bucking opposition from district councilmember Jamie Gauthier.
Gauthier released a statement opposing the project on the 4700 block of Kingsessing Avenue in May, citing an outpouring of community opposition. She also acknowledged the project "is willing to provide a level of affordability that we have never seen in the new construction private market."
The building will replace a dog park closed in 2019 and has been the topic of conversation and negotiations with neighbors since December.
The building received a lot of interest after an activist requested fecal samples to help research a possible connection between the proposed development and colorectal cancer.
After talking to immediate neighbors, the developer Meir Gelley agreed to reduce the height and to set aside subsidized rents for low-wage neighbors. While working with Cedar Park Neighbors, one of the five registered community organizations, they finalized a community benefits agreement Tuesday that will set aside 15 affordable units for 50 years at 40% area median income.
"There is a concerned group of neighbors who, regardless of concessions the applicant has made, do not want to see any development on the property," Shawn Markovich, a member of Cedar Parks Neighbors, wrote. "This is simply not an option – the property owner has made it clear that the property will be developed."
Without the variance, Gelley would only be allowed to build 28 duplexes with no affordability restrictions under the current zoning laws.
At least 600 people signed a petition against the project. Gauthier, a first term councilmember with a background in urban planning, said this "dwarfs all other zoning-related matters we've encountered."
On March 24, the Southwest Philadelphia District Services RCO hosted a community vote where the vote was against the project 65-4.
Of the public testimony that night, 17 people were in support of the project, while 23 called to oppose.
Michael Ross, president of the Southwest Philadelphia District Services RCO attempted to testify but didn't after Brett Feldman, Gelley's lawyer, brought up that he lives in Pottstown.
Jillian Jetton, who testified against the project based on density concerns, said she would be fine with the duplexes instead of the apartment building because the "by-right houses will have far less of an impact on our neighborhood and the affordability."
However, Jetton was in the minority. Many of the dissenters were against both the project and the idea of more duplexes.
Matty McGettigan, representing the West Philadelphia Progressive Planning and Preservation registered community organization, pushed back that Gelley is not going far enough for affordability.
"I know it's not the job of the ZBA to solve this dilemma of gentrification and displacement, but it certainly should not make zoning decisions that encourage it," she said. "Preventing displacement and stabilizing neighborhoods are important components of any effort to promote the general welfare of all our citizens, so please consider the harm this development would inflict on this special neighborhood."
Alex Schieferdecker, a neighbor that lives a block away, supports the project and said it's not development but rather the scarcity of places to live that is driving gentrification. He sees the 15 additional affordable units as something better than nothing.
"More people want to live here, but there are fewer spaces available for them," he said. "There are no homes currently on the project site so this project is an example of development without displacement and that should be celebrated and embraced."
Brett Feldman was ecstatic about the victory Wednesday. Despite the petition and contention, he is proud of how the project evolved with some of the neighbors.
"It really sets a precedent for how neighbors and community groups can work with private developers to create affordable housing with no public subsidy," he said.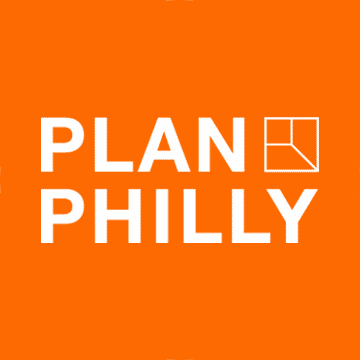 WHYY is your source for fact-based, in-depth journalism and information. As a nonprofit organization, we rely on financial support from readers like you. Please give today.