Councilmember Jamie Gauthier opposes 48th and Chester 'poop building'
Councilmember Jamie Gauthier released a statement opposing plans for a proposed West Philly apartment building that had sparked controversial research.
Councilmember Jamie Gauthier released a statement opposing the 76-unit proposed apartment building at 48th and Chester that garnered the moniker of the "poop building" after a resident in the Squirrel Hill section of West Philadelphia requested fecal samples to help research a possible connection between the proposed development and colorectal cancer.
Gauthier's opposition represents a setback for the developer, Meir Gelley, a local nursing home operator, as the company needs a variance to build the project as proposed. That request for a variance will come before the Zoning Board of Adjustment next month in a public hearing during which the support of the district councilmember will be taken into account, along with the testimonies of affected neighbors.
The first-term councilmember, an urban planner who has made access to housing a strong part of her platform, said she will use her councilmanic influence against the project despite acknowledgment that a likely outcome of the variance's refusal will be less affordable housing at the site.
The Councilmember's statement opens by stating that the volume of  complaints about the project "dwarfs all other zoning-related matters we've encountered since entering office last year."
"I did not arrive at this decision lightly," she continued. "The developer for this project is willing to provide a level of affordability that we have never seen in the new construction private market. One-fifth of their units would be fixed at rents affordable for individuals earning around $27,000 per year, or two-person households earning around $31,000 per year," she wrote. "The latest proposal is much improved when compared to the one first presented about six months ago, and I want to thank everyone who worked to make that possible."
Gauthier explained that she agrees that Philadelphians should keep pushing developers to build developments that are "100%" affordable.
"But we also must consider the alternatives: building nothing at all, or building only what the zoning code will allow, which in this case is 28 duplexes with no affordability restrictions on them," she wrote. "To me, these do not feel like viable solutions to the challenges our district faces regarding housing affordability."
The project would replace a private dog park that closed in 2019 and has been the topic of conversation and negotiations with neighbors for months.
"We're disappointed and confused with her conclusion [because] her statement is one of the most well-reasoned explanations of why this should be approved," Brett Feldman, a zoning and land use lawyer representing Gelley said.
After talking to immediate neighbors, the developer agreed to reduce the proposed height of the project and to set aside 15 units at subsidized rents for low-wage workers. Under city law, there is no affordability requirement. Gelley also agreed to increase parking.
Cedar Park Neighbors, one of the registered community organizations, supported the project. Early Wednesday morning, another local civic group, the West Philadelphia Corridor Collaborative, released a statement pushing back on Gauthier's decision.
"The Councilmember is setting a dangerous precedent by opposing this project, taking a stance against the registered community organization (RCO) who negotiated this deal and recommended supporting the project," Jabari Jones, president of the West Philadelphia Corridor Collaborative wrote. "It sends a chilling message to real-estate developers that reasonable agreements with strong community support could still be meaningless."
Jones goes on to explain that the Councilmember's decision sets an unreachable bar that will stop developers from engaging in conversation with civic groups.
Gauthier noted that a lot of the criticism of the project centers on its proposed rents, which reflect market trends.
"It is true that the proposed rents for this project's market-rate units are higher than most rents currently available on the immediate surrounding blocks," she wrote. "But the reality is that this section of our district is already experiencing intense housing demand, so it's likely that rents will continue to rise even if nothing gets built on this site."
Cindy Lou, an organizer and housing activist with Protect Squirrel Hill, said she is pleased that "the councilwoman finally chose to listen to her constituents."
Protect Squirrel Hill has been vocal about its opposition to the project because they believe it will accelerate gentrification in the neighborhood.
Lou said their petition against the project is approaching 600 signatures.
"We look forward to continuing to support our Black, brown, and elderly residents in our community," Lou said.
Lou said this is not over and is reluctant to celebrate until next month's zoning board meeting on June 2.

WHYY is one of over 20 news organizations producing Broke in Philly, a collaborative reporting project on solutions to poverty and the city's push towards economic justice. Follow us at @BrokeInPhilly.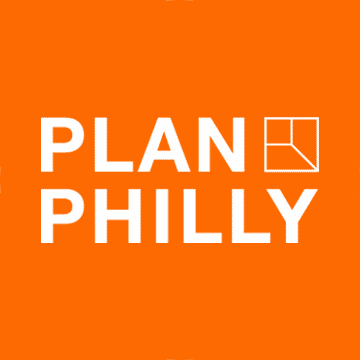 WHYY is your source for fact-based, in-depth journalism and information. As a nonprofit organization, we rely on financial support from readers like you. Please give today.