Woodmere Museum gets its largest gift ever to renovate a mansion
With a $10 million gift from the Maguire Foundation, the Chestnut Hill museum will get to work transforming its neighbor into a modern art space.
The Woodmere Museum in Chestnut Hill is preparing to expand into a 19th-century mansion across the street. To pay for it, the museum has received its largest donation to date.
The Maguire Foundation has given Woodmere $10 million toward the renovation of St. Michael's Hall, which Woodmere acquired last October from the Sisters of St. Joseph.
The house, originally built as a family home in 1854 and then significantly expanded in the 1890s by the sugar magnate Alfred Harrison in the 1890s, had most recently become a dormitory for nuns. For its next incarnation as a museum space, it will be named the Frances M. Maguire Hall for Art and Education, after the philanthropist who died in 2020.
"Frances was a Philadelphia artist herself and really had a deep connection and passion for the art made by people who were her fellow travelers on that journey," said Woodmere director and CEO William Valerio. "She was a much beloved figure in the art world of Philadelphia."
Maguire had been a member of Woodmere's board from 1989 to 1995, and afterward continued to be involved in the museum's collections management committee.
"In creating Francis M. Maguire Hall and supporting Woodmere, we are assuring that her legacy is shared with current and future generations," said her daughter Megan Maguire Nicoletti, CEO of the Maguire Foundation, in a statement.
It will not be the only building in Philadelphia with the name Maguire: last year Project HOME opened the Maguire Residence for people experiencing homelessness, funded in part by the Maguire Foundation. The Barnes Foundation on the Parkway features the Frances M. Maguire Pavilion, and a forthcoming art museum at St. Joseph's University will be named after her.
The family has given millions to art, education, and homelessness projects in Philadelphia, and is central to an effort to renovate the Cobb's Creek Golf Course in West Philadelphia.
Valerio is now working with architect Matthew Baird of New York to design the renovations of the building.
The hall was built on a grand scale with an ornate iron door, spacious drawing room, a wood-paneled dining room, and intricately hand-carved trim. Valerio said the high ceilings and vast expanse of walls will suit large-scale contemporary art very well.
The plan is to also use the space to expand Woodmere's educational offerings, particularly for children. Valerio envisions a cafe and casual seating areas overlooking the building's four acres of landscaped grounds.
The old-world interiors will be preserved while also being retrofitted for data technology that has become crucial to modern museums.
"It might be that you're sitting in a cafe, or sitting on a porch, or sitting in a garden with your laptop and you're doing your social media," Valerio said. "You're talking to your friend in California about this sculpture that you're looking at right now, and that happens in museums today. We need to be able to set the building up so that that can happen."
Pending permits, he said work should begin early next year.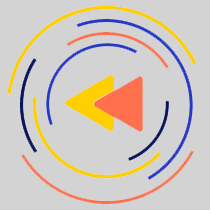 Saturdays just got more interesting.
WHYY is your source for fact-based, in-depth journalism and information. As a nonprofit organization, we rely on financial support from readers like you. Please give today.