Wolf wants to extend opioid emergency declaration; GOP skeptical
GOP lawmakers say they're still weighing Pennsylvania Gov. Tom Wolf's request to extend a longstanding disaster declaration to combat the opioid crisis.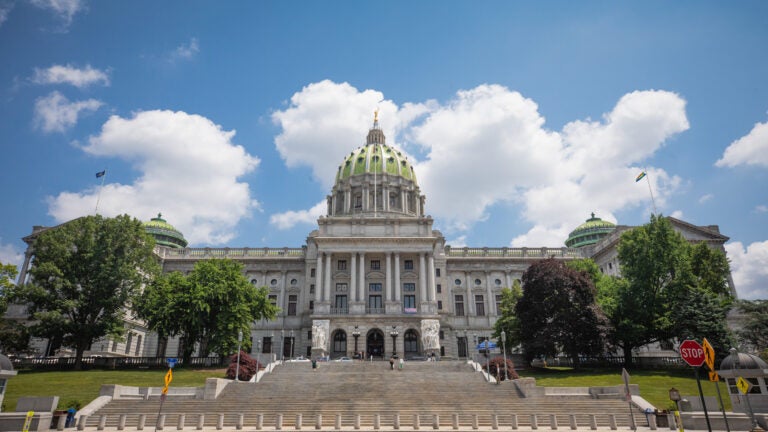 GOP lawmakers say they're still weighing Pennsylvania Gov. Tom Wolf's request to extend a longstanding disaster declaration to combat the opioid crisis.
But they're indicating they may not be on board.
Wolf first issued his disaster declaration in January 2018 and has extended it more than a dozen times since. It loosens certain regulations, allowing officials to get people into drug treatment faster, and letting agencies share resources more freely.
But Wolf can't extend it himself anymore. In a move inspired by the governor's highly politicized COVID-19 emergency orders, lawmakers and voters approved a constitutional amendment this year that ends emergency declarations after 21 days instead of 90, and requires legislative approval for an extension.
In a letter to the General Assembly, Wolf said he's planning an Aug. 5 renewal of the declaration — which he last renewed in May, for the 14th time — and asked lawmakers "to consider returning" to extend the declaration by Aug. 26 "to allow for a renewal of our collective efforts in this space and a continuation of this vital work."
He acknowledged, many things originally done under the authority of the declaration are now done through other avenues of executive branch authority, but argued that the declaration is still needed to allow the health department to keep sharing information from the state's Prescription Drug Monitoring Program with other agencies.
House and Senate Republicans, who control the legislature, say they're still reviewing Wolf's request for an extension. A House spokesperson noted that caucus leaders think they may be able to address the same issues as the emergency declaration using regular legislation.
"As the governor stated in his letter, most of the powers in the fight against opioid addiction first authorized by the 2018 disaster emergency declaration are now accomplished through other means," House spokesperson Jason Gottesman wrote in an email. "Given that, one of the considerations we have to undertake is whether or not the broad authority granted in a disaster emergency declaration is needed."
He added that functions like "inter-agency information sharing from the Prescription Drug Monitoring Program," might be accomplished via "regular legislation that would no longer necessitate the disaster emergency declaration."
Beginning in 2018, the disaster declaration widened access to the prescription drug monitoring program. According to Wolf, his administration and lawmakers worked together on the monitoring program overhaul and on prescription limits, plus increased treatment access and safe disposal methods for unnecessary prescription drugs.
The coronavirus pandemic, he said, has brought not only death and suffering, as well as financial hardship and isolation, but also "a heartbreaking increase in opioid overdoses nationwide." Pennsylvania's opioid overdose rate increased 16% last year.
Get more Pennsylvania stories that matter
WHYY is your source for fact-based, in-depth journalism and information. As a nonprofit organization, we rely on financial support from readers like you. Please give today.