Wilmington protesters call for new law to ensure independent oversight of police
Protesters in Rodney Square also called for justice for Lymond Moses. Two white officers fatally shot the 30-year-old Black man in January.
Updated: 5:30 p.m.
Days after a jury convicted former Minneapolis police officer Derek Chauvin of murder and manslaughter in the death of George Floyd, roughly 100 protesters gathered at Rodney Square in Wilmington Sunday afternoon to demand accountability for another law enforcement killing of a Black man.
In January, New Castle County Police fatally shot 30-year-old Lymond Moses in Wilmington, shortly after officers found him asleep in a running car parked near his mother's home.
Recently released bodycam footage of the incident shows two white officers asking Moses to get out of the car after telling him they saw marijuana in plain view. Moses drove off instead.
The officers, who have yet to be identified, fired several shots after Moses made a U-turn at a dead end and began driving back towards the officers. The footage shows the officers continuing to shoot at the moving car, even after it appears to swerve around them. One of the officers struck Moses in the head, causing the car to collide head-on with a police SUV before striking a telephone pole.
Emeka Igwe, the lawyer representing Moses' family, has said the bodycam footage contradicts the police department's account of the deadly incident, which maintains that the responding officers were in "imminent danger" when they opened fire. He said Sunday he plans to file a wrongful death lawsuit against the New Castle County Police Department.
"We would like faces and names. We want accountability," added Amanda Spence, Moses' wife, through tears. "When is the justice gonna come for me and my family?"
"In my view, they were not in danger. You can clearly see he's going off to the side. He's actually going to the opposite side the officers were standing on," said Coby Owens with the Delaware Campaign for Fair Policing, one of the protest's lead organizers.
Activists in Wilmington are demanding justice for Lymond Moses and an end to police brutality @WHYYNews pic.twitter.com/a9t9sxCER0

— Aaron Moselle (@awmoselle) April 25, 2021
Sunday's demonstration started with a march from the Kingswood Community Center to Rodney Square, where organizers held a rally against police brutality.
Protesters carried homemade signs reading "End This Injustice" and "Defend Black Lives, Defund the Police" while chanting "Justice for Lymond Moses."
A group of drivers honked in support close behind.
"My heart shouldn't have to drop every time my Black brothers leave my home," Tariah Haland with the Black Student Union said to the crowd. "America, it's time we stop protecting killer cops."
No Delaware police officer has ever been charged for shooting someone on duty, even in instances where their use of deadly force has been questioned by prosecutors. Delaware law prohibits authorities from charging a police officer with illegal use of deadly force if they believe they or others were in imminent danger of death or serious injury — a statute critics, including some members of law enforcement, say "immunizes" them from criminal responsibility.
Protesters on Sunday demanded that the Delaware Black Legislative Caucus immediately introduce legislation amending the state's Law Enforcement Officers' Bill of Rights, which essentially prohibits community-based review boards from independently investigating allegations of police misconduct by keeping most internal affairs records private. Only police departments in the state can investigate those allegations right now.
Wilmington resident Gerry Konzelmann said an internal-only review system breeds misconduct by default.
"It's like the Catholic priesthood," said Konzelmann. "They managed internally without oversight. They didn't have outside eyes. They didn't have to report things to outside bodies."
"It makes it very difficult to have any insight into officers' record of misconduct," said Shyanne Miller with the group Building People Power. "If you do find out, it's probably by happenstance or … the misconduct was against you."
"You can't expect the police to be held accountable for wrongdoing if they're the only ones that are going to hold themselves accountable," she added.
The Black caucus has said it plans to introduce legislation, pending the recommendations of the Law Enforcement Accountability Task Force of the Delaware General Assembly, which was formed roughly eight months ago.
Those recommendations were originally scheduled for a vote sometime in 2022. But following pressure from some of its members, the full task force is now meeting Thursday to vote on recommendations generated by its four subcommittees — transparency and accountability, community policing and engagement, use of force, and workforce development — over the last several months. Activists are calling for legislation before the general assembly breaks for summer recess on June 30.
"Right now, there's not gonna be a lot of other legislators that decide to do anything on police reform. The Black Caucus has it in their grips at this point," said Miler. "It's crucial that they act now."
Rep. Kendra Johnson (D) gives remarks during a We Still Can't Breathe March Against Police Brutality Sunday, April. 25, 2021, at Rodney Square in Wilmington. (Saquan Stimpson for WHYY)

Emeka Igwe, president of The Igwe Firm, gives remarks during a We Still Can't Breathe March Against Police Brutality Sunday, April. 25, 2021, at Rodney Square in Wilmington. (Saquan Stimpson for WHYY)

Community organizer Coby Owens gives remarks during a We Still Can't Breathe March Against Police Brutality Sunday, April. 25, 2021, at Rodney Square in Wilmington. (Saquan Stimpson for WHYY)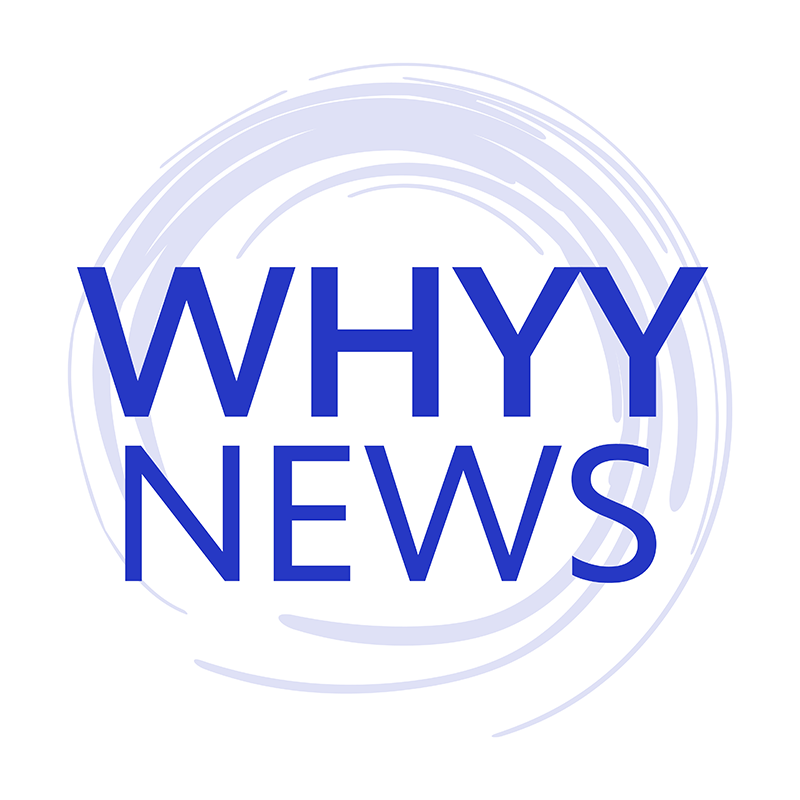 Get daily updates from WHYY News!
WHYY is your source for fact-based, in-depth journalism and information. As a nonprofit organization, we rely on financial support from readers like you. Please give today.