'Guns Down' rally shines spotlight on dearth of support for Wilmington families reeling from violence
Shootings and homicides fell dramatically in Wilmington in 2022, but church, community, and political leaders say there's still far too much carnage.
Gun violence in Wilmington dropped dramatically in 2022, but it's still way too high for City Councilwoman Zanthia Oliver.
Just last week two teenagers, ages 14 and 16, were badly wounded during an afternoon  shooting on Clifford Brown Walk. The previous week, a 34-year-old man was critically injured by gunfire on Jessup Street. Both shootings were in Oliver's district, which encompasses the East Side and Northeast sections of Delaware's largest city.
So that's why Oliver convened a group of anti-violence advocates Tuesday outside a liquor store for a "Guns Down" rally on Jessup Street, a block away from the Dec. 30 shooting. It's also where a young woman named Izzy recently died from an overdose — the spot where she collapsed marked by a poster, teddy bears, and other stuffed animals.
Oliver wants residents to know how the city and a coalition of community groups have joined forces to provide resources to those impacted by crime and to help make streets and neighborhoods safer.
"It's time for all of us to come together,'' Oliver said after she and other community leaders addressed a crowd of about 50 people at the corner, one holding a sign that proclaimed, "Put the guns down. Pick up love!"
Oliver said too many parents and relatives of shooting victims are unable to process the tragedies they have endured, or don't have access to services to do so.
"Some of the parents out there have never been to grieving counseling,'' Oliver said.
To that end, she has galvanized a group of volunteers to knock on doors in her district and try to connect people with resources to help them cope and perhaps save loved ones before it's too late. The goal is to connect people to support groups, mental health care, and opioid overdose prevention tools.
"Our children have a right to return safely each day to their families without the fear of not making it home," Oliver said. "After all, we are in this together. No one wins with this ongoing violence."
In 2021, 152 people were shot in Wilmington and a record 39 of them died. Last year, 107 people were shot and 18 died.
'There's a plethora of issues that affect our young people'
Corie Priest, community engagement specialist with the Attorney General's Office, says residents need to band together to make a dent in the "astronomical rate'' of bloodshed.
"If we don't come together as a community and unite together to address this issue, it will keep going on and on and on and on," Priest said. "We have to show action, and in these types of events here, we can get everybody together and not work in silos, but come together for a common cause. And that's to save the lives of these young people in our community. That's what it takes."
Kids growing up in impoverished neighborhoods like the one around 24th and Jessup streets face tough odds, Priest said.
He knows that personally. He saw his brother gunned down and got involved in drug dealing on those same blocks.
"You have social media. We have broken homes. We have our educational system that is giving a disservice to these children, the parents, the guardians,'' Priest said. "There's a plethora of issues that affect our young folks. And so if we as strong Black people of our community don't come together to address the needs of these young people, then these issues will always and continuously happen."
Oliver also highlighted the danger from fentanyl and other opioids, and brought a group from the state's Bridge Clinic that provides addiction and mental health services.
"It's not just shootings,'' she said. "It's this fentanyl, this opioid addiction is wiping us out."
She said many shootings stem from drugs being stolen. "It's all these pills and it's all connected,'' she said.
A woman in her late 20s named Zaire Cropper says she was a friend of Izzy, the young lady who died on the corner.
"What needs to be done is that we need to start thinking together,'' Cropper said.  "Stop being mad over the dumbest, darndest things. Stick together."
Jackie Kinard, who said she lost two sons to gun violence, is perturbed that there seems to be no end in sight to the hopelessness some face on a daily basis.
"I'm tired of looking at these teddy bears,'' Kinard said of the stuffed animals that are laid at the shrines for those who have been gunned down.
"There needs to be a whole bunch more policing,'' Kinard said. "We need to have some kind of guidance for us. Parents don't have any kind of help. These children don't have no help. That's why they grow up to do just what they're doing in these streets.
"And a cycle keeps repeating itself because they're not working with them. When these kids lose parents, they need counseling. They need in-depth counseling. I'm still going through it as a grown up."
Oliver knows it's a seemingly insurmountable problem but isn't close to giving up. She said a handful of people signed up at Tuesday's event for grief counseling.
"There's a lady out there who's a grievance counselor,'' Oliver said. "She wants to take them, which is good. One guy says he wants to go to a [drug rehabilitation] program. So yes, I'm very optimistic."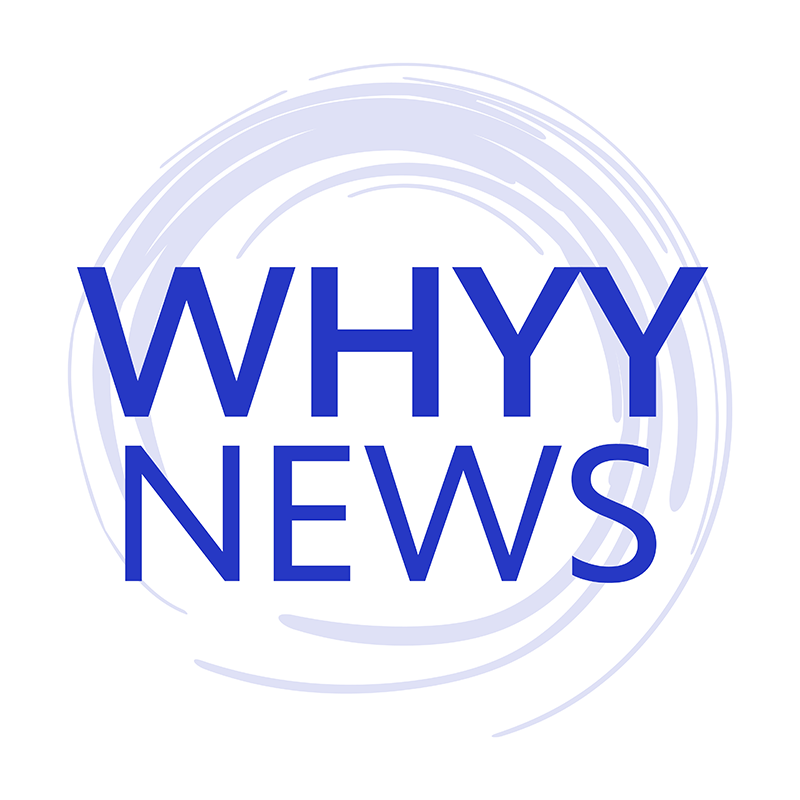 Get daily updates from WHYY News!
WHYY is your source for fact-based, in-depth journalism and information. As a nonprofit organization, we rely on financial support from readers like you. Please give today.