Why contact tracing isn't the COVID solution we thought it would be
Too many cases and hollowed-out public health budgets leave officials to ask even more of the people who get sick.
Listen
4:50
Ask us about COVID-19: What questions do you have about the current surge?
Matt Katz couldn't be easier to find.
He's a journalist living in Philadelphia, and picks up the phone when strange numbers call. He'd given all his contact information to the company that tested him for COVID-19. And, after he got his positive results, he had nothing to do but isolate and wait for someone from the city to reach out and ask who he'd been in contact with over the last few days. But no one ever did.
"I was infuriated," said Katz, who lives in the city's Graduate Hospital neighborhood. "This is something that they told us they were going to help us with."
While he waited, Katz started doing his own contact tracing. His family got tested, and he called the other parents in his kids' remote learning pod. He called his dentist, and his barber, and a friend with whom he'd had an outdoor lunch. Still, he felt he could have used the guidance of a professional in determining who counted as a contact or not.
"I don't think that we can all do it on our own," he said.
Yet that's exactly what the city is asking people to do.
Just a few days after Katz made his calls in mid-October (he never developed symptoms), the city announced that new daily case counts had exceeded its ability to contact-trace them, topping 200 a day. The city released guidelines instructing those who test positive to do their own contact tracing.
"We simply don't have the manpower to do individual case management for every case that's being reported today, given the very large numbers," Philadelphia Health Commissioner Dr. Thomas Farley said.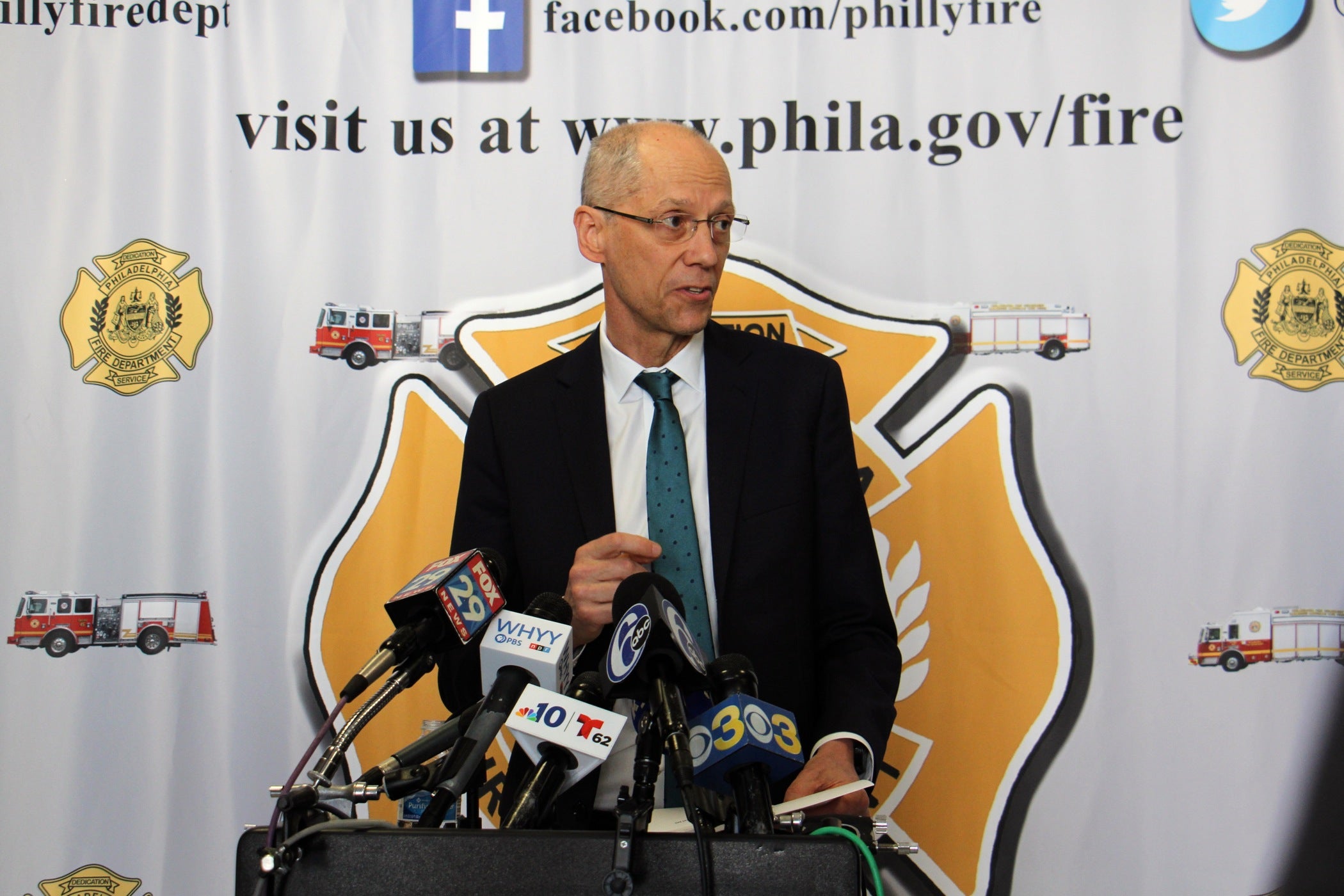 Because it is such a resource- and labor-intensive containment tool, contact tracing in Philadelphia and the rest of Pennsylvania never ramped up to the levels recommended to effectively contain the coronavirus. The stretches when the city's contact tracing resources could keep pace with the virus came only during the periods when there was minimal community spread.
Just two weeks after the first confirmed case of the COVID-19 in Philadelphia, the Department of Public Health could no longer monitor those who were quarantining or their contacts. In April, efforts to build robust contact tracing operations were underway, but by early June the city had only hired 20 tracers. From July through mid-October — the period the health department's staff of roughly 100 tracers and 20 case investigators had a handle on things — Philadelphia registered roughly 100 new cases a day, compared to more than 1,000 daily now.
The Pennsylvania Department of Health announced last week that it would begin prioritizing positive cases it received within the last six days and those at higher risk of serious illness or spreading the disease to vulnerable populations. Even before the new triage scheme, during one week in November, the state's contract tracers were only able to reach 24% of the more than 34,000 new cases.
The state's director of contact tracing, Michael Huff, chalked the failure of contact tracers to reach everyone up to individual responsibility.
"People don't want to answer the phone," said Huff. "People do not realize how important it is to give the information we need to control the disease."
The United States' failure to contain the virus isn't a function of the contact tracing tools' design, said Emily Gurley, an epidemiologist at Johns Hopkins University. Rather, it's a failure to scale and fund the effort adequately.
"The people I know working on the front lines in public health are completely exhausted," she said. "[They] are being put in an unwinnable position, where they are held accountable for what happens, but not given resources to do their job."
What it takes to work
Contact tracing can work well. One notable success was in Japan — even before the pandemic hit, the country had invested in a robust public health infrastructure and an army of contact tracers it was able to deploy immediately upon the virus' arrival.
Another was in South Korea, which had its first case of COVID-19 on Jan. 20, the same day as the first case in the U.S. However, the pandemic there was contained, partly due to public health and national surveillance infrastructure that made contact tracing much easier, said Justin Fendos, a professor of cell biology at Dongseo University in Busan, South Korea.
He noted that, by law, the South Korean government has access to credit card transactions, cell phone location, and CCTV footage. That means that if someone tests positive for COVID-19, health authorities can easily figure out where they have been, how many people they were in touch with, and what they were doing.
Fendos was born in Wisconsin, and is well aware that a lot of people in this country would object to any government having so much access to their location and credit card data.
"But I think when you have that reality, just throwing your hands up and saying, 'Well, because they're not going to accept it, we shouldn't do it at all,' I think that's a mistake," he said. "This data is already in the hands of private companies and oftentimes, of course, they're using it in an anonymous fashion, but it's being bought and sold."
In the U.S., local governments have released exposure notification apps that rely on Bluetooth to track whether someone's phone has been close to another person's phone, so if one of the two later tests positive for COVID-19, they can send a message to all the other phones they have been close to recently. Why not have these apps collect more data, like location, Fendos asks, so contact tracers have more information to figure out where people got infected?
"Just because half of your population doesn't want to do it doesn't mean that giving these tools to the other half is not useful," he said. "It's going to require a pretty serious public relations push: People have to be convinced that, yes, this might save your grandmother's life."
Katz, in Philadelphia, had downloaded Pennsylvania's version of the COVID tracking app. When no one called him to contact-trace, he tried opening it up to mark that he'd tested positive, but said there was no way to do that. Without a code from the Health Department, there was no way for him to register as a positive case, in turn notifying his close contacts.
Individuals' relationships with government isn't the only thing that sets the U.S. apart. A Kaiser Health News and Associated Press analysis of government spending on public health from July found that, since 2010, spending for state public health departments has dropped by 16% per capita and spending for local health departments has fallen by 18%. It also found that at least 38,000 state and local public health jobs have been eliminated since the 2008 recession, leaving "a skeletal workforce for what was once viewed as one of the world's top public health systems."
'An impossible position'
Back in April, Gurley and other health experts at Johns Hopkins said that the U.S. would need to add roughly 100,000 contact tracers. Johns Hopkins and NPR estimated that Pennsylvania would need more than 3,000 contact tracers; the state currently has hired 1,000, according to Health Department deputy spokesperson Maggi Mumma. Philadelphia's 100-person workforce is about 10% of the number the Johns Hopkins researchers calculated the city would need, based on population.
The day when contact tracing could have completely stopped the spread of the new coronavirus has long since passed in the U.S. Back in February, researchers used computer models to calculate how contact tracing could shut down an outbreak. One of those researchers told NPR that contact tracers would have to trace at least 80% of a patient's contacts for an 80% chance of containing an outbreak with 20 cases within three months.
"Public health departments have very constrained resources," Gurley said. "Why don't we give them the money to do what they need to do to try to keep transmission low? I really feel for them because they are put in a rather impossible position: Transmission is increasing, so it must be because their program isn't working, yet we're not going to give you more resources to plug the gap you know you have."
Investing even a fraction of the necessary funding into contact tracing is expensive. Pennsylvania spent $30 million in federal funding on its contact tracing operating budget, and an additional $23 million to hire its 1,000 tracers. Between July and November, Philadelphia spent nearly $7 million on contact tracing.
For that to be worth it, Gurley said, contact tracing can't operate in isolation. Its success depends on more than just staff: assistance with food, rent and income during isolation is essential to make it possible for people to miss work. Testing accessibility is key, and the communication between medical providers and health departments must be smooth and fast so tracers can get to cases quickly.
"There are all these barriers in the way that we haven't decided to clear away yet … for whatever reason, in most places we have decided not to do them."
The cost of doing too little
Underinvestment in contact tracing can do more than just leave some people hanging. Much of the data that city officials cited to inform their process for new targeted closure efforts came from information collected during case investigation interviews — but with so few positive cases being reached by tracers, the data collected may have created an incomplete picture on which to base those closures.
On Oct. 20, for instance, Health Commissioner Dr. Farley reported that the number of positive cases interviewed who reported going into an office increased by about 10%, prompting him to remind people to work from home whenever possible. But with data derived from such a small fraction of cases, it's hard to know whether those trends are reflective of actual transmission patterns.
It can also undermine trust in government if tracers aren't equipped with tools to be able to deliver real support. When contact tracing has been used for other diseases, like syphilis or tuberculosis, there has been an incentive to participate, said Bruce Davidson, who worked as Philadelphia's tuberculosis czar in the 1990s. In those cases, he said, tracers had something to offer the patient.
"You meet the person confidentially, and you say, `Look, I'll test you, no charge, if you have this, I will cure you, no charge, and if you do have it, I'll test the people you know … and make them safe,'" said Davidson, who is a pulmonologist now based in Washington state.
"So everyone we contact-traced for TB, they said, what's to lose? For this disease, all you can say is you have to quarantine for 10 days. And everyone you know and have been around has [to] too."
Case managers, not just case trackers
A contact tracer in the Philadelphia region, whose identity WHYY News agreed not to reveal because they were not authorized to do interviews, said the caseload has recently exploded. Back in the summer, their team would have a meeting before the start of a shift, and sometimes the leader would say they haven't had a lot of new cases, so most calls would be contacts or follow-ups. Those meetings have since stopped because there are so many calls to make.
"We used to start calling at 9 a.m. and stop calling at 8 p.m., and now we start calling at 8 a.m. and finish calling at 9 p.m.," the tracer said. "I certainly have worked into the evening, and I've never had a situation where I didn't have any cases to work recently … I rarely hear anything recently about, 'Oh, we finished.'"
The calls can sometimes be difficult, such as when the contact tracer is the first to tell people that they most likely have COVID-19.
"I've definitely had people who needed a moment after they heard they were positive, to digest and deal with it: people who've practically been crying on the phone, or even people who are crying on the phone, realizing that they've exposed friends or family members who could get sick," the worker said.
Aside from contacting people who may have gotten the virus from someone who tested positive, contact tracers can be critical resources for people who have to quarantine but need help with groceries or rent, mental health support, or an official letter from the state to show their employer why they need to stay at home.
Contact tracers also sometimes work as case managers, said Kailee Leingang, a contact tracer for the North Dakota Department of Health and a nursing student.
"You are the person that they call before they go into the hospital trying to figure out if they should go. A lot of times I've been the one that has told them, 'You need to go into the hospital, call ahead, tell them you have COVID 19,'" she said.
Right now, she is managing about 50 cases. Like Philadelphia, the number of cases in North Dakota has surged so much recently that as of last month, she and other contact tracers no longer call people who may have been in touch with people who tested positive.
"It is scary, because it puts a lot of responsibility on that positive case," she said.
She worries about people who have such horrible symptoms they don't want to make calls, or people who don't want to deliver the news to their friends that they have to quarantine too.
In part because of the support tracers offer in interactions like these, epidemiologist Emily Gurley argued it would be far worse if contact tracing stopped altogether.
"We always have to remember: Even if cases are increasing, that doesn't mean it couldn't be worse; it could certainly be worse."
Gurley created a free online course and helped develop tools for public health officials and people managing contact tracing programs to learn how to estimate the impact of their programs, and how to improve them.
In Philadelphia, Katz understands that health departments are cash-strapped and cases are surging, but for him it's about trusting leaders to stand by their word and keep people safe, which includes investing in public health and contact tracing.
"Not to be trite, but we are all in this together," he said. "Individuals need to wear masks in public places, and government is part of that bargain — they need to do what they're supposed to be doing."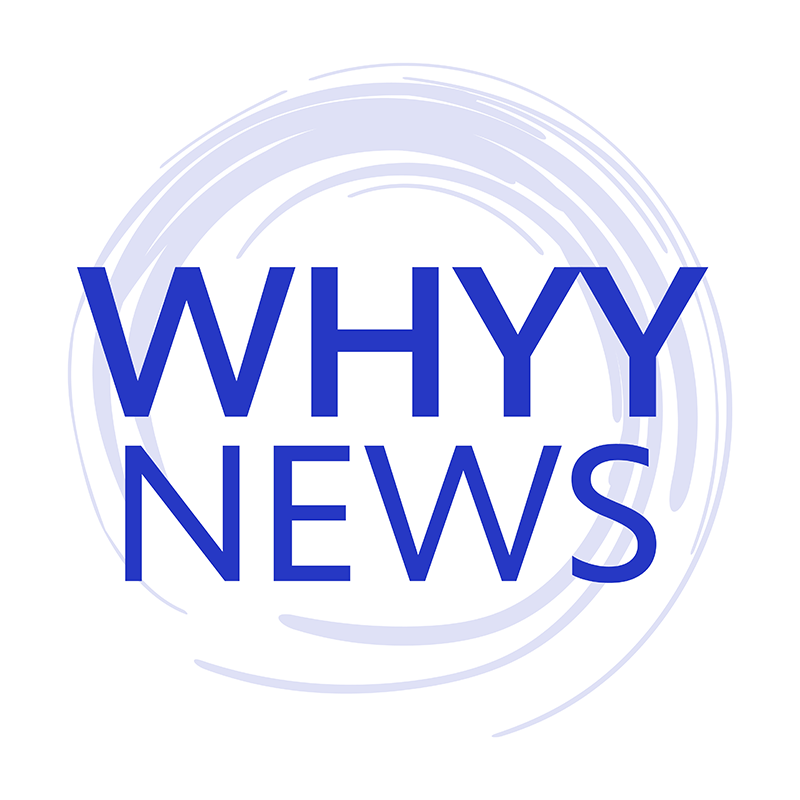 Get daily updates from WHYY News!
WHYY is your source for fact-based, in-depth journalism and information. As a nonprofit organization, we rely on financial support from readers like you. Please give today.