Pa. officials encourage residents to download new COVID-19 exposure app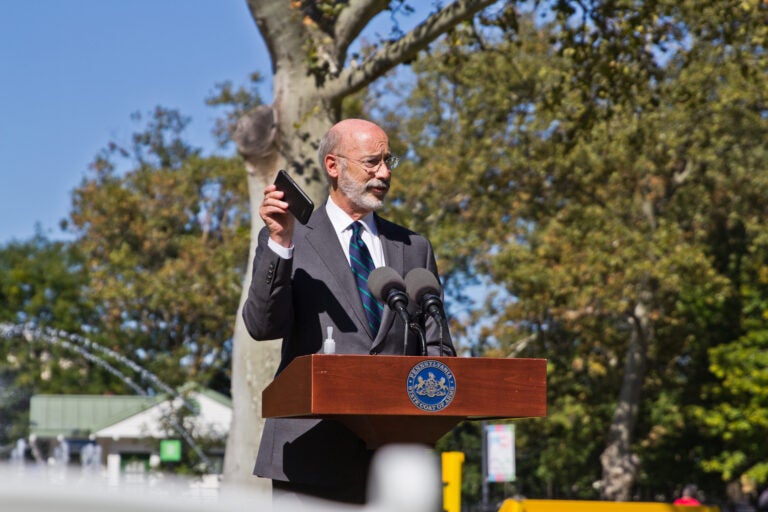 Updated: Wednesday, 10:45 a.m.
—
Are you on the front lines of the coronavirus? Help us report on the pandemic.
Would you like a notification letting you know you've crossed paths with someone who's tested positive for COVID-19? The state of Pennsylvania now has a free phone app for that.
Gov. Tom Wolf and Health Secretary Dr. Rachel Levine unveiled the app Tuesday afternoon in Philadelphia.
"It takes one thing that we never really leave at home without, which is our phone, and helps us use it to protect yourself and others from this very contagious virus," said Levine.
The COVID Alert PA app, developed with the help of Apple and Google, uses Bluetooth technology, without enabling your phone's location services, to let users 18 and older know if they've been exposed to someone who later tests positive for the virus.
If two people with Bluetooth devices stand within six feet of each other for at least 15 minutes, their devices exchange a matching series of random letters and numbers called ''Bluetooth chirps.''
If one of those two people later tests positive for the coronavirus, the app marks their chirp as positive, and alerts any other users who's Bluetooth devices exchanged chirps with the positive user.
This process ensures that names and locations are never shared, said Deputy Secretary for Health Innovation Meghna Patel, just a message of "exposed."
Officials' goal for the app is to close some gaps in the existing contact tracing process.
There are some 1,500 state employees working to notify people who have been exposed to the virus, but those efforts can be slow moving.
At most, 75% of people answer contact tracers' calls, according to Wolf. There's also the hurdle of reaching out to people who were exposed to the virus by people they don't know in public places, such as the bus or subway.
A notification, said Philadelphia Health Commissioner Tom Farley, could help the state work around these problems and quickly control the spread of the virus by notifying more people at a faster rate.
"If we can reduce the number of people that each infected person passes the infection onto, then we can more rapidly reduce the overall rates of infection in the community," he said.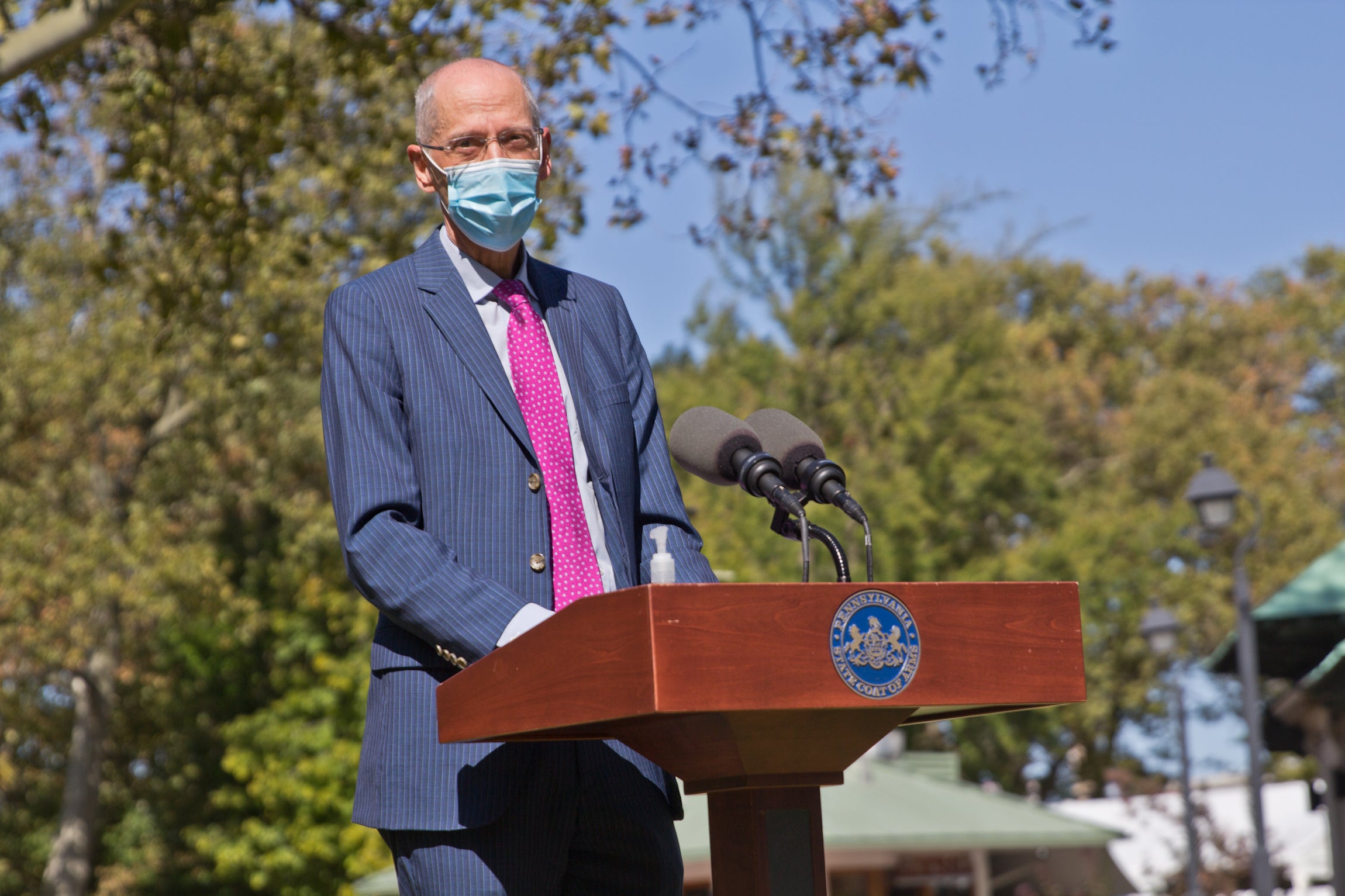 Levine and Wolf touted the app's privacy features, which do not let the state know who downloaded the app or who has been exposed.
Should a person get a notification, they would not be privy to who had the virus or where they crossed paths either.
If a person wants to get further instructions from the state, said Levine, they can input their phone number so a contact tracer can reach out to them. The app also offers information about where someone can get tested and let's people log their symptoms on the platform.
Officials hope the app will come in handy as colleges and universities attempt hybrid in-person and virtual learning and deal with their own outbreaks.
For the app to be truly effective, officials said there needs to be a major buy-in from the public.
"Make your phone part of the fight against COVID-19, because that's the way we're going to defeat this virus, united together," said Levine.
NearForm, the software developer that created Pennsylvania's app, is working with other states, including New York and New Jersey, to create versions that are compatible with one another.
NearForm also developed Delaware's coronavirus notification app and Levine said Pennsylvanians traveling to the First State can get exposure notifications for both states.
New Jersey is slated to roll out its version of the app in the coming weeks.
WHYY is your source for fact-based, in-depth journalism and information. As a nonprofit organization, we rely on financial support from readers like you. Please give today.