Philly is 'yellow' now. Is it ready?
City Health Commissioner Thomas Farley says the numbers justify reopening as his department watches closely for signs of new outbreaks.
Are you on the front lines of the coronavirus? Help us report on the pandemic.
Philadelphia joins the rest of Pennsylvania on Friday as it shifts into the less restrictive "yellow phase" of coronavirus shutdown. "Yellow" means many retail and office businesses can open, as long as workers and patrons meet social distancing requirements.
City Health Commissioner Thomas Farley said he's been keeping an eye on new case numbers and is pleased to see them declining, announcing only 121 new cases on Thursday and an average of roughly 10 deaths per day. At the peak of the pandemic in mid-April, Philadelphia averaged more than 500 new cases and 30 deaths a day.
"It does look like the epidemic is receding, and we do think we can move forward into the yellow phase," Farley said Thursday.
But while the number of new cases may be dropping, the city is still not testing anywhere near the number of people officials say they want to each day, and the plan to contain outbreaks using contact tracers is still being fleshed out. Nursing homes, which have been ravaged by the virus and account for more than half the city's COVID-19 deaths, still haven't received the funding or support promised them to test their residents and protect their staff.
Most public health officials acknowledge that as cities and states loosen restrictions, it's unrealistic to expect that no new cases will pop up, especially with daily mass demonstrations protesting the killing of George Floyd and other incidents of police brutality. The goal, instead, is to make sure that cities are equipped to catch an outbreak should one occur, and prevent it from spreading too widely.
To do that, cities need to be testing on a large scale so cases can be identified early. They also need to set up squads of contact tracers to track down people who may have been exposed by those infected and advise them to isolate.
Overall testing low, but so is proportion of positive cases
Philadelphia has set a target of conducting 5,000 tests a day, but it's been averaging about 1,700. Health Department spokesman James Garrow said that's a function of demand, not supply.
"They want people to come in, and the public is just not," Garrow said of some testing sites, noting that many have the capacity to test more than what they're seeing, and are asking for help from the Health Department directing traffic to their sites. He said most sites could accommodate many more tests per day.
"Most ask people to call ahead for an appointment," he said. If they saw a surge in demand, "they would just schedule folks further out."
Garrow said the Health Department is currently working to increase knowledge of testing sites through social media, NextDoor posts, robocalls, and press conferences at health centers. There are 47 testing sites in Philadelphia, though several commercial pharmacies that usually perform tests are closed because of curfews and fear of looting. The city recently expanded its criteria so that anyone who has been exposed to someone with the virus can receive a test, with or without symptoms.
The city also has plans to roll out a new testing model that will include point-of-care tests that produce rapid results within 24 hours. Garrow said further details on the rollout of the overhauled testing system are not yet available.
Many health departments also use the proportion of test results that come back positive as a gauge for reopening. Compared to other cities hit hard by the coronavirus, Philadelphia is in good shape.
Illinois, for example, announced that regions could lift restrictions when less than 20% of test results were positive. Chicago, which just began its reopening process, is now at 11%. At the peak of the pandemic in Philadelphia, nearly 40% of tests were positive. According to city data released Thursday, that rate is now down to 7%.
Pennsylvania has not used this metric as a standard for reopening, but instead set a goal of testing 2% of the state's total population. Health Secretary Rachel Levine announced the state had met its testing goal for the month of May: 283,000 tests. But that number reflects the number of tests administered, not the number of individuals, and many people receive multiple tests. An analysis by the Pennsylvania Capital-Star found the state, in fact, lagged behind its goal.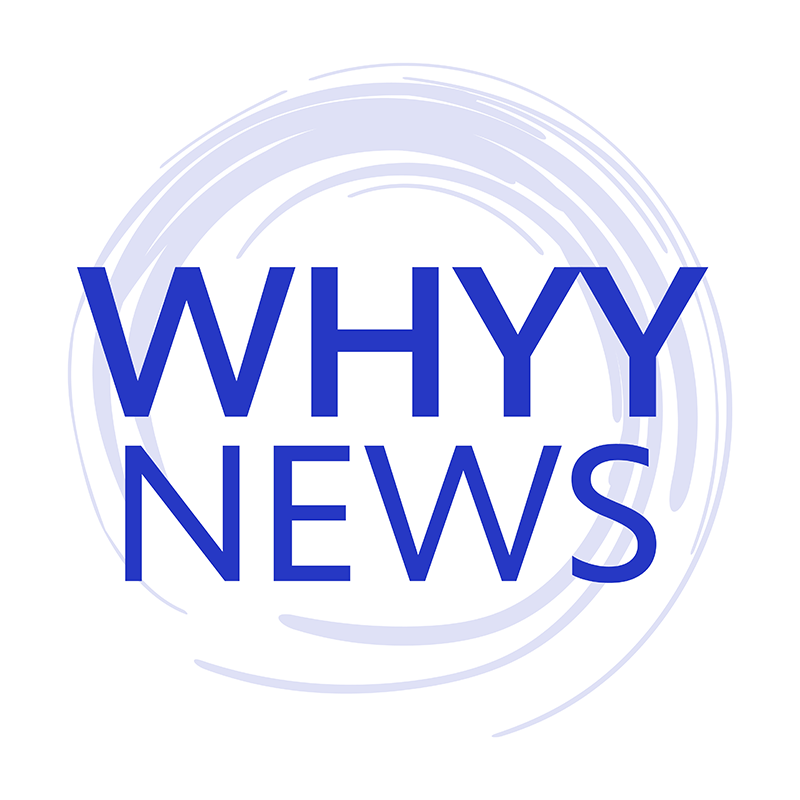 Get daily updates from WHYY News!
Contact tracing waiting for its sweet spot
The city has hired 20 contact tracers so far, and expects to have 80 by the end of June, according to Molly Harrar, head of the Philadelphia Health Department's new division for COVID-19 containment. Ideally, Harrar said, there would be twice as many contact tracers as new cases per day — on Thursday, Philly recorded 121 new cases. Still, the process has already begun: The city is tracing a random sampling of 15 to 30 positive individuals a day, as well as prioritizing tracing any high-risk individuals who may be immunocompromised or in nursing homes.
"We're building the plane while we fly it," said Harrar, whose background is in contact tracing in Philadelphia for tuberculosis. She said there isn't a hard number of new cases per day that will trigger widespread tracing, but rather a balance between hired staff and cases to trace.
Contact tracers will work with someone who tests positive for the virus to identify anyone they were in contact with for more than 10 minutes and within 6 feet over the last few days. That's easier to do if the diagnosed person offers phone numbers for those they've spent time with and, of course, the fewer people that person has seen.
The investigators will ask the person's contacts to isolate at home for two weeks and get in touch with investigators every day to see if symptoms like fever and cough develop. If they do, the person will get tested. The city is still working out the kinks of how to support those who live alone or might not otherwise be able to access food or other amenities while isolating at home.
"It sounds awful to say we're learning as we go, but the fact of the matter is, we've done nothing like this ever — nothing even similar to this," said Garrow.
The city will also monitor the number of people coming into hospital emergency departments with COVID-like symptoms, as an early warning sign that cases might be increasing.
Taking care of the most vulnerable
A final key to containing coronavirus cases is to keep a close watch over how it's faring at ground zero: In America, that's nursing homes.
In Philadelphia, more than half of all COVID-19 deaths have been among nursing home and personal care home residents. The virus spread quickly and easily in those contained environments, in part because staff there were not equipped with personal protective equipment necessary to prevent them from transferring the virus among asymptomatic carriers or the capacity to test and effectively identify those infected.
To rectify that, the state legislature last week approved $250 million in emergency CARES funding to go to nursing and personal care homes for PPE and testing. That money has not yet made its way to the facilities, so in the meantime the often cash-strapped homes have been left to fend for themselves.
"Long-term care has really been the key to reopening in Pennsylvania," said Zach Shamberg, president of the Pennsylvania Health Care Association, an advocacy group for such facilities. He noted that without testing for residents and staff, the virus will continue to circulate in and out of nursing homes as staff come and go.
"Any reopening effort that doesn't take these challenges into account, it risks the health and safety of everyone around them," Shamberg said.
On May 12, Health Secretary Levine pledged to help every one of these home across the state test all its residents. But, according to Shamberg, that has happened at only about 50 of the state's 1,900 facilities.
WHYY is your source for fact-based, in-depth journalism and information. As a nonprofit organization, we rely on financial support from readers like you. Please give today.