What 4 of Philly Council's fiercest housing advocates plan to fight for this fall
Housing and development issues are mainstays for Philadelphia City Council. But they loomed even larger last year as a result of the pandemic, which saw the legislative body pass a package of bills that, among other things, imposed a temporary eviction moratorium for residential renters and small business owners, established an acclaimed eviction diversion program, and provided remedies for tenants whose landlords illegally locked them out of their apartments.
With evictions and lockouts now back on the table, along with the ever-present issue of affordable housing, that trendline is expected to continue during the next session of City Council, which kicks off Friday with its first full meeting since summer recess. (The body typically meets every Thursday. The session's inaugural meeting was pushed to Friday because Yom Kippur, the Jewish day of atonement, is on Thursday.)
Here's a preview of the policies some of Council's fiercest housing advocates will be focusing on this session.
Third District Councilmember Jamie Gauthier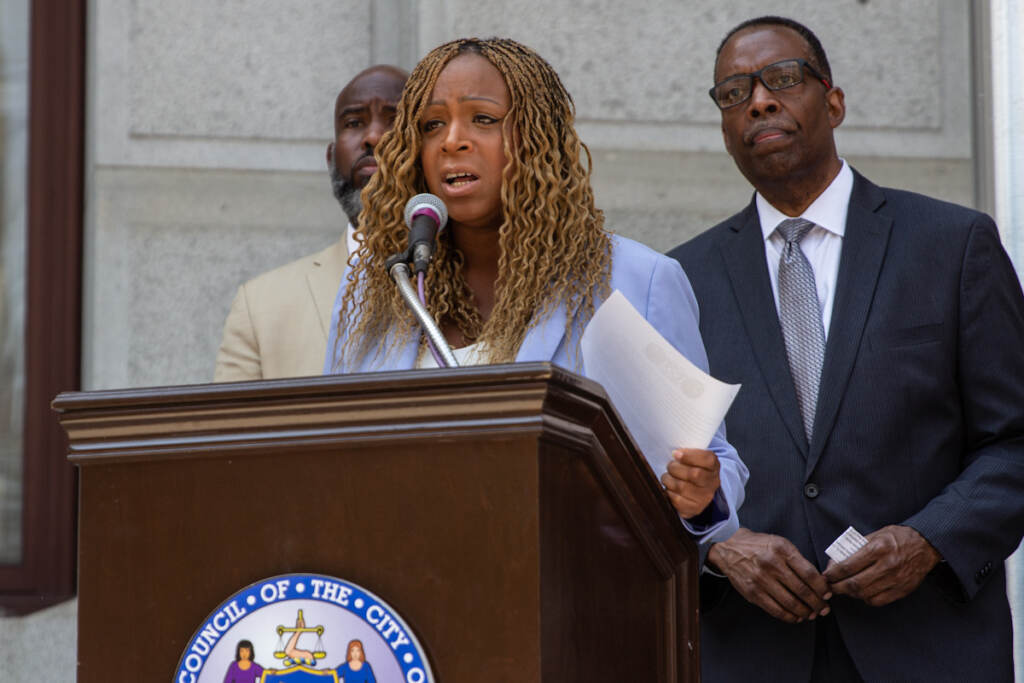 A forthcoming bill seeks to make the city's process for selling its vacant land more friendly for grassroots groups driven by "community-minded" development and permanent affordability.
Under Gauthier's legislation, these so-called Community Land Trusts would be able to lease parcels from the Philadelphia Land Bank for five years, an option that does not currently exist.  The five years would give these entities time to develop a full plan for the land, as well as raise all the funding needed to purchase it when the lease is up. They would be eligible for a lease as long as they can demonstrate they have the organizational capacity to make those things happen, and have a clear pathway for site control.
As it stands, CLTs must have everything lined up, including full funding, before they apply to acquire vacant land from the city, making it very challenging for them to compete against monied private developers, said Gauthier.
"This levels the playing field," she said.
"It will help to ensure that more of the considerable amount of vacant land that we have remains in community control and is put towards things that can benefit our community, particularly permanently affordable housing in desirable neighborhoods and amenity-rich neighborhoods. And I also think it will help to ensure that our city prioritizes that for the vacant land that we own."
Gauthier hopes to introduce the legislation this fall.
Gauthier, along with Seventh District Councilmember Maria D. Quiñones-Sánchez, is also slated to move forward on a zoning bill introduced during last session's final full meeting before summer recess.
The Mixed-Income Neighborhoods Overlay bill, viewed as an evolution of existing city law, targets gentrifying areas in the Third and Seventh council districts. It would require developers building new properties with 10 or more units to have a 20% affordability component.
Under the mandatory inclusionary zoning bill, developers must make 10% of their units affordable. To achieve the other 10%, developers have options. They can make more affordable units on-site; build more affordable units off-site but within a half-mile of the original project; or replace it with a "dramatically increased contribution" to the city's Housing Trust Fund, which is used to build more affordable housing in the city.
Right now, the affordability component is voluntary. Developers can either make some of their units affordable or make a payment to the trust fund. More often than not, said Gauthier, they choose the latter, further fueling gentrification in sections of her district, including University City.
"We see this as a way of ensuring that people of all income levels can live and can continue to live in desirable neighborhoods," said Gauthier.
At-Large Councilmember Katherine Gilmore-Richardson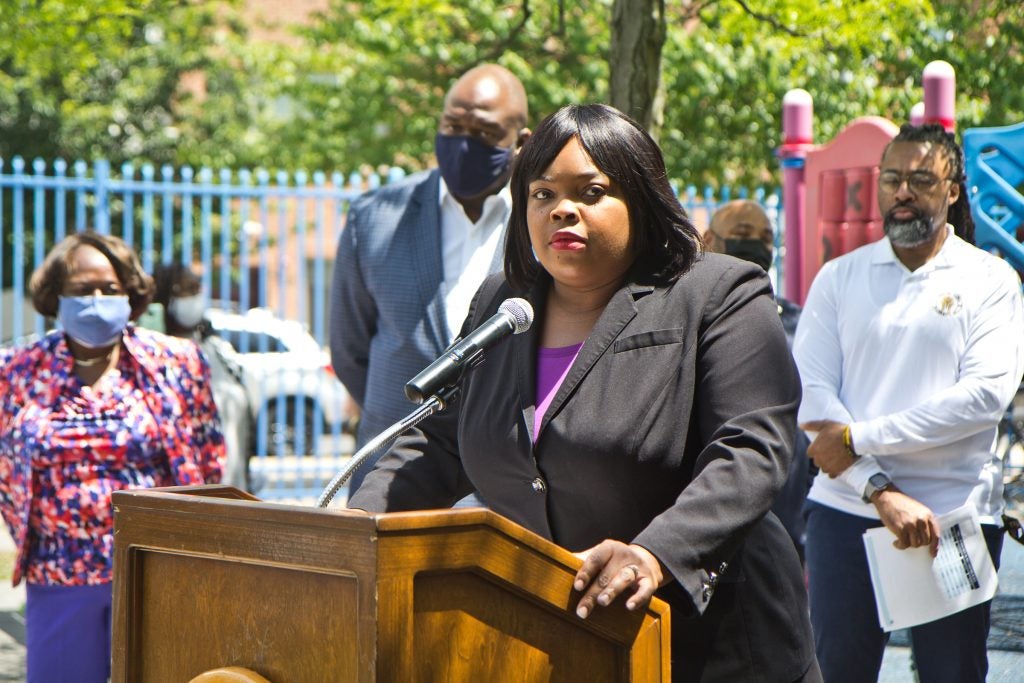 In response to a recent report from the Pew Charitable Trusts, as well as personal experience, Gilmore-Richardson has a multi-pronged plan to address the city's tangled title crisis.
A tangled title occurs when the person living in a house does not legally own the house. For example, a son or daughter moves into the family home after a parent dies, but doesn't update the deed.
Gilmore-Richardson's first order of business will be to introduce a resolution calling for hearings on the issue, which would focus on the areas of the city most impacted, which tend to be those with relatively low housing values, low incomes, and high poverty rates, according to the Pew study.
Additionally, according to the Pew study, predominantly Black neighborhoods are hardest-hit, while majority white neighborhoods are least affected.
In partnership with the Philadelphia Register of Wills and the city's Records Department, Gilmore-Richardson said she will also introduce a bill that will see funeral homes provide clients information about tangled titles, including how to figure out who legally owns a particular property and how to transfer ownership to another person.
Additionally, she said she is working with the Records Department to develop ways to support people with a tangled tangle who face the prospect of having to pay for delinquent real estate taxes tied to the property if they transfer legal ownership to themselves.
Gilmore-Richardson said the goal is to keep people in their homes and avoid situations where people lose their properties because they can't afford to pay off that debt and pay a probate lawyer to get their name on the deed.
"We want to try to help eliminate those issues so that more Philadelphians can maintain their homes and their generational legacy and wealth," she said.
According to the Pew study, Philadelphia has more than 10,000 tangled titles affecting real estate worth more than $1.1 billion.
At-Large Councilmember Kendra Brooks 
Brooks plans to host two interrelated hearings this fall. One will look at ways to stabilize rents for seniors, including subsidies or abatements. The other will explore the issue of senior homelessness.
Brooks said the hearings are rooted in phone calls she's had with constituents, but also her experiences with people who were part of the sprawling homeless encampment that sprung up last June along the Benjamin Franklin Parkway and was later disbanded following an agreement with the city. 
"I think the narrative that was like in the paper, in the media, is that they were drug addicts out there. But the reality with me being, you know, boots on the ground going out there every day talking to folk, there was a large number of senior citizens out there," said Brooks.
The conversation about rent control may not go far based on what happened last session with the passage of the Emergency Housing Protection Act, the package of relief bills for residential tenants struggling to pay rent during the pandemic, said Brooks.
When it was originally introduced, the package contained six pieces of legislation, including one around rent stabilization. The final package, which passed unanimously, did not include that bill. It died in committee after pushback from landlord associations in the city.
She said she's willing to take another swing at it nonetheless.
"We need to create a system where folks on fixed incomes, primarily our seniors and folks with disabilities, have guaranteed housing. And the threat of homelessness and eviction isn't looming over their head with the change of landlord or the change of developer," said Brooks.
Those hearings are expected to be held in October or November.
At-Large Councilmember Helen Gym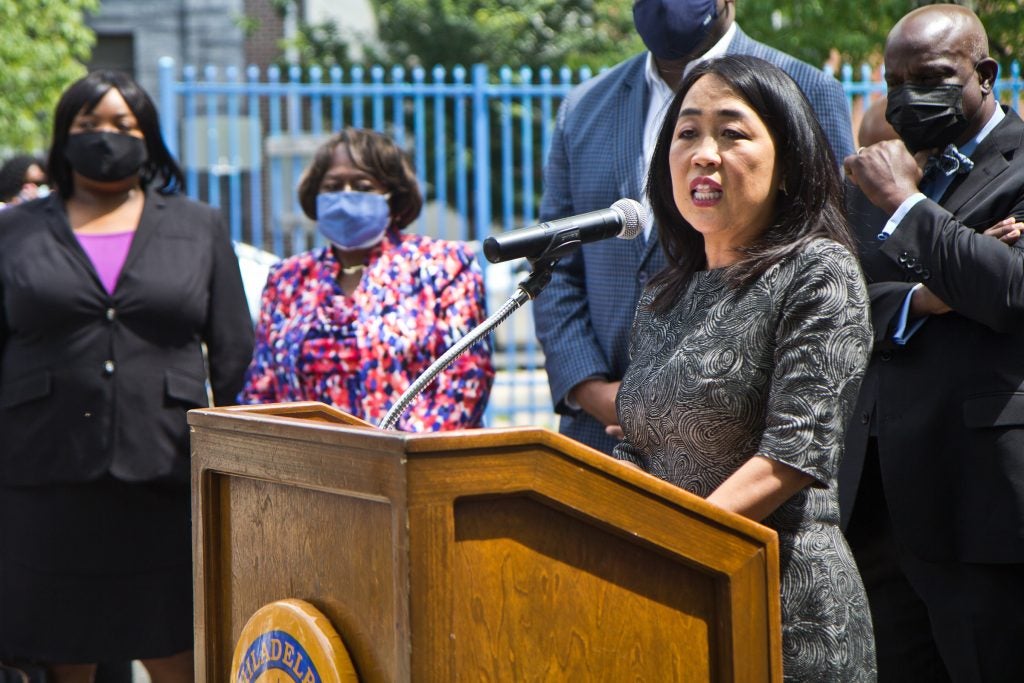 Gym said her top priorities for the upcoming Council session include making permanent the city's eviction diversion program, which is currently temporary because it was passed as an emergency measure tied to the pandemic, and making sure the city's right-to-counsel law, expected to take effect this winter, targets renters in the ZIP codes where it's most needed.
Passed in 2019, the law ensures that low-income renters will have a lawyer to represent them if their landlord is looking to evict them. Historically, about 90% of tenants who face eviction in Philadelphia do so without legal representation.
It's unclear how Gym plans to address both of those priorities, though she said legislation is possible when it comes to the eviction diversion program, which provides renters and landlords an opportunity to reach an agreement without going to court and a possible eviction, which can make finding a new apartment much harder.
Either way, she said she's more committed than ever to reducing evictions in Philadelphia.
"To me, every eviction is a policy failure," said Gym.
Additionally, Gym is eyeing a bill for a transfer ordinance that would provide funding to what she says is an understaffed Philadelphia Historical Commission. The goal, she said, would be to give the commission more resources to fight the demolition of historic structures in the city.
She expects to lead a group of Council colleagues pushing for more money for the commission.
"We're going to have to take more concerted and purposeful action to make sure we don't see demolitions go through just because we don't have enough staff at the historic commission to do a historic designation," said Gym.
For now, it's unclear how much funding may be tied to the transfer ordinance Gym plans to introduce.
City spokesperson Jamila Davis would not say whether the Historical Commission has requested more funding from Mayor Jim Kenney's administration.