West Philly is home to the first U.S. ice skating rink built by and for a Black community — and this week it turned 36
Laura Sims Skate House was the first U.S. ice skating rink created for an African American community by an African American architect.
Jimi Lewis glided out onto the ice to teach his first skating lesson more than 50 years ago. Thirty of those years have been spent on the cold, smooth rink that sits behind a small stand of trees on West Philadelphia's Cobbs Creek Parkway in the neighborhood where he grew up and still lives.
"I told them that when I die, I want them to dig a hole in the middle of the rink and bury me there so I'll always be here," Lewis said. "I'm happy here.
Lewis' happy place — Laura Sims Skate House — turned 36 on Tuesday. Lewis, who had off for the day after a busy opening weekend welcoming skaters back on the ice, remembers the day he learned a rink was coming to his neighborhood.
Lewis was then teaching students at the University of Pennsylvania and Haverford Township rinks. The mother of one of his students called him to tell him that Cobbs Creek was getting a rink of its own.
"I got on my bicycle and I rode down there," the septuagenarian recalled. "I stood and watched them building the rink with tears in my eyes."
He was elated he could introduce skating to children in his own neighborhood. Immediately, he knew he had to work there. He was the second hire right after the director.
That shock and excitement made sense. Laura Sims was the first ice skating rink created for an African American community by an African American architect. The staff, which still includes Lewis, has been predominantly Black through the decades.
The city-owned rink opened in 1985, designed by Theodore R. Capers, the principal architect of Saxon & Capers and one of a small number of Black architects working in a field that is still today overwhelmingly white with less than 2% of licensed architects identifying as Black or African American. Capers, who also reconstructed two other city skating rinks, Scanlon and Tarken, is known for designing the renovations of Lucien E. Blackwell West Philadelphia Regional Library. Blackwell, who died in 2003, was a force behind the skate rink, getting the funding for the land and construction, but the dream of a rink for Cobbs Creek began in 1973  with a community resident and organizer named Laura Sims. It took more than a decade of letter writing, petitioning, and meetings — and it paid off.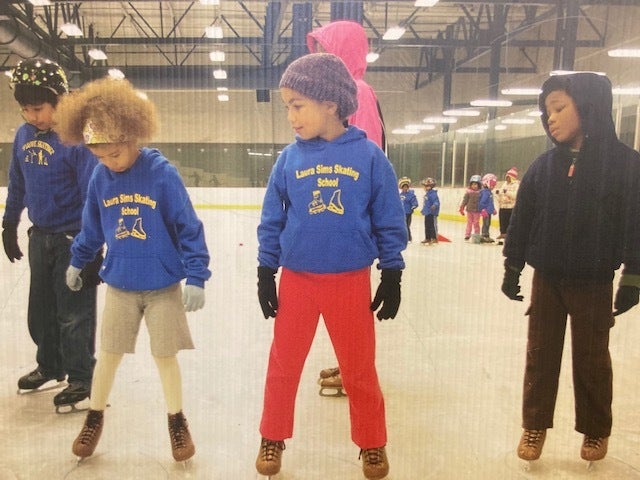 Sims didn't know much about hockey but wanted the neighborhood children to have a chance at a game played by kids in wealthier, whiter parts of the city. Decades later, the sport continues to grapple with allegations of a racist internal culture and a lack of diversity.
Lewis, who fell in love with ice skating at the age of 11 after visiting the old Philadelphia Arena and ice rink with an uncle who worked there, remembers how Sims made her case for the rink.
The activist was hitting walls with City Council, where members were arguing there wasn't a need for a rink in Cobbs Creek because Black children didn't skate as much as white children.
She decided to invite a few city councilmembers to her home in the neighborhood. When the politicians arrived, they saw a school bus parked out front full of kids ready to hit the ice at  Wissahickon Skating Club in Chestnut Hill.
"And when she got them inside, she said, 'They're going ice skating at Wissahickon and why? This is our neighborhood. They love to ice skate but they can't get a chance unless we do something in our neighborhood,'" Lewis said, retelling the story.
When Sims and Blackwell finally succeeded, the kids showed up to prove her point. About 1,500 people came to the opening of the facility, then known as Cobbs Creek Skate House in the Park. After a recruiting push by Sims and others, neighborhood children were lining up to try out this mysterious cold-weather sport.
At its height, more than 100 players ages 6 to 18 were competing on teams. Two-thirds of the players were Black. The other third were white children from Delaware County.
Throughout the decades, the rink is credited for being one of the first in the city to offer weekly lessons for local school children, providing scholarships through the Cobbs Creek Figure Skating School, and hosting multiple diversity-focused tournaments and programs as well as after-school tutoring.
Four of Lewis' students have gone on to become professional skaters. Lewis himself has been a chef, an artist, a dancer, and a singer, but it's ice skating at Laura Sims that will always have his heart. On Friday night, the rink's first night of the season, he was there, welcoming children as he gracefully moved across the Olympic-size expanse. He pointed out young skaters twirling on the ice as former students and encouraged newbies to let go of the wall.
"It's the only place I know that no matter what … if I come here, I'll be happy," he said.
Because of the pandemic, the rink isn't doing any private classes but open-skate began last Friday. Residents can sign up to skate here. Public skate is from 10 a.m. to noon.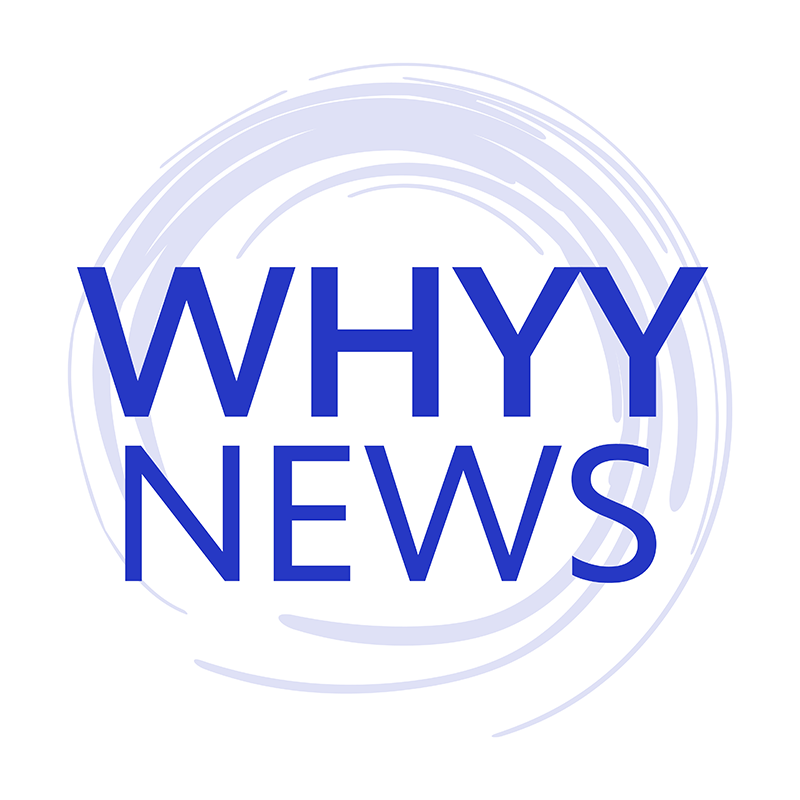 Get daily updates from WHYY News!
WHYY is your source for fact-based, in-depth journalism and information. As a nonprofit organization, we rely on financial support from readers like you. Please give today.