Wearing victims' names on their shirts, young people play basketball and grieve
The Healing in the Hood basketball tournament will be held at Kingsessing Rec Center Sunday.
For Malik Clark, 21, basketball has always been a way to keep busy and out of trouble. This Sunday, the game will also work as a form of group therapy. Forty young people, all of whom have been affected by gun violence, will play for a $1,500 prize they will donate to a local nonprofit of their choosing.
The Healing in the Hood 5 on 5 Basketball Tournament is going on its second year Sunday with the bulk of participants falling between ages 16 and 20. Hosted by YEAH Philly, the event is a space for healing and honoring those who have been lost to the city's gun violence epidemic. The city is on pace to reach a new annual record for homicides.
Clark, a defending champion, is playing for his cousin Darren Fluellen, 26, who was killed on Clark's front porch in January 2015. Clark was only 14 when he rushed to the door and witnessed his cousin bleed out.
"I lost a lot of people [to gun violence], but my cousin's death is somebody that's going to stick with me, that's the saddest tragedy that I've had," said Clark, who will be wearing his cousin's name on his tournament shirt.
Clark's teammate, Isaiah Leonard, 21, lost his cousin Willie Grant Jr. last August. Grant was 23 at the time of his death.
Clark and Leonard said they were lucky to have a strong support network of friends and family, but they describe the constant barrage of new shootings and homicides as a barrier to overcoming their trauma. The basketball game, which will include free food and vendors, is a reminder that they're not alone in their pain.
"The tournament definitely helps knowing that literally, everyone around you, or who's playing in the tournament, literally has been through the same thing," Leonard said. "At the same time, it's also unfortunate that everybody around you has been through the same things because in this city it happens too often."
So far in 2021, more than 300 people have been killed in the city and more than 1,200 people have been shot – both categories seeing around a 25% jump in incidents compared to the same time last year.
Lawmakers in Philadelphia have scrambled to implement policies that could stem the bleeding, but find themselves at odds over strategies. On Wednesday, the city said it's one step closer to accepting applications for $20 million in grants directed to community violence prevention programs. Still, people like Councilmember Jamie Gauthier, who represents West Philly neighborhoods hardest-hit by violence, argue Mayor Jim Kenney could do much more, including daily updates on what the city is doing to prevent future shootings.
Though gun violence has plagued Philadelphia for decades, young people say the current surge that started during pandemic lockdowns has felt especially pervasive, touching every corner of the city. Shootings have left many young people "frustrated, stressed, and angry," said YEAH Philly founder James Aye.
Aye said demand to get into the tournament outstrips the space available, but shows how many young people are personally affected by the violence in West and Southwest Philadelphia alone.
A league designed with love in mind
Some of the young men playing in the tournament say it feels like no one is safe.
"A lot of times it's not even because they were in the streets or did anything wrong, it was just they was at the wrong place at the wrong time," Leonard said.
The core of YEAH's mission is to create safe spaces so young people feel protected in their neighborhoods. The location of the tournament was chosen with this idea in mind and treated as a community investment, according to Aye.
"We decided to use Kingsessing Rec Center because that was one of the areas where a lot of young people felt a lot of gun violence was happening," Aye said. "You know, most of them were kind of scared to play basketball there."
Aye wanted to let young people know they could feel supported if they surrounded themselves with people they love.
According to Aye, one of the most touching moments of last year's tournament took place off the court. About 50 young people wrote fears and emotional pleas on plates, which they later broke.
Still, the hope is that events like these won't be needed one day. Young men like Clark and Leonard say they don't know what else they can do to curb shootings other than stay out of trouble themselves.
Donte Dupriest, 20, said he can't control the policies politicians choose to enact or ignore in order to make Philadelphia safer for people like him. But the Southwest Philadelphia resident said he can control his corner of the city.
"Everybody's just dying left and right and we don't want that to happen every other day,"  Dupriest said. "So the league that we're playing in now is to prevent all that, so we stay out of trouble and all that gun violence and everything."
Registration for the tournament is closed but members of the community are welcome to come and show their support.

WHYY is one of over 20 news organizations producing Broke in Philly, a collaborative reporting project on solutions to poverty and the city's push towards economic justice. Follow us at @BrokeInPhilly.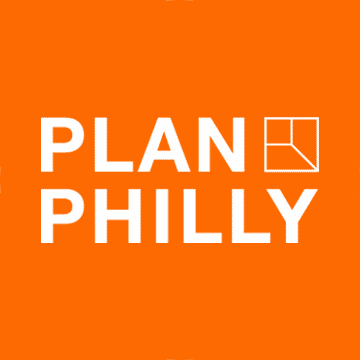 WHYY is your source for fact-based, in-depth journalism and information. As a nonprofit organization, we rely on financial support from readers like you. Please give today.