Philly moving forward with grants program to fund community groups in anti-violence fight
Philadelphia is planning to add $20 million to anti-violence efforts, targeting small groups who have not received funding in the past.
Philadelphia's mayor and City Council have joined together to announce the process for community violence prevention grants.
The city has set aside $20 million for grants and an additional $2 million to handle administration of the program.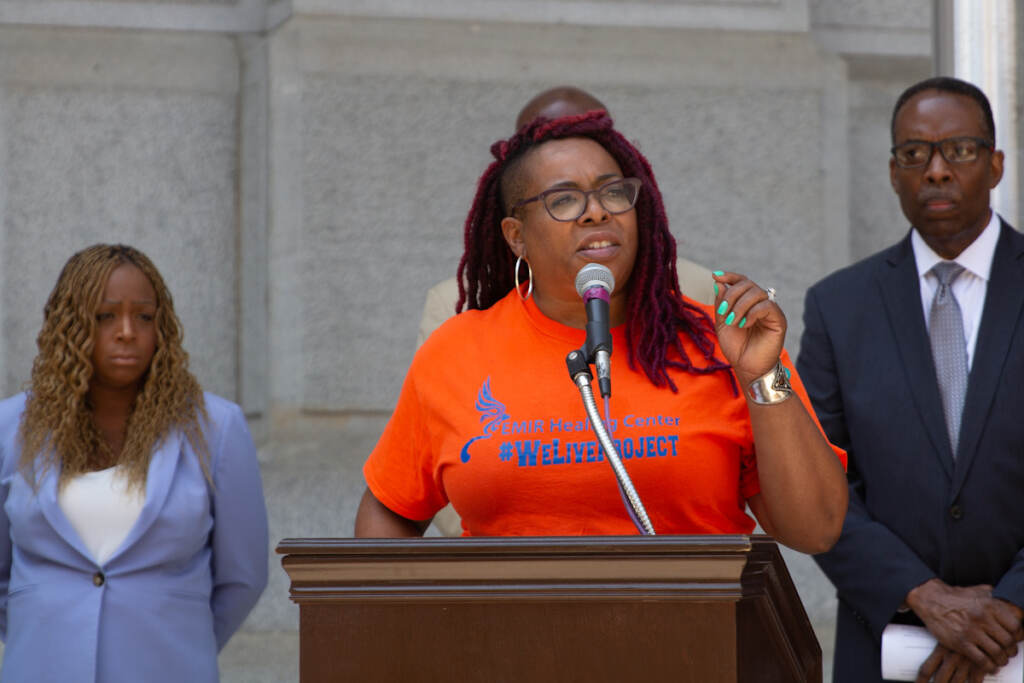 Councilmember Kenyatta Johnson says the goal is to restore safe streets in the city.
"This issue for me is not a political issue. At the end of the day, I want my two boys when they come out of the house they feel a sense of safeness," Johnson said. "When they go to the recreation center in Point Breeze, they feel a sense of safeness."
The grants are designed to go to community groups that have not received funding in the past. Chantay Love of the EMIR, or Every Murder Is Real Healing Center, is one of the groups that has not received funding the past, and she believes that the work they are doing deserves to be financially recognized.
"We deserve to be partners in a collective and a collaborative way that makes sense and empowers people and brings us together: nine therapists, eight victim service coordinators, a wellness coordinator … my housing and relocation coordinator, zero funding from the city," Love said.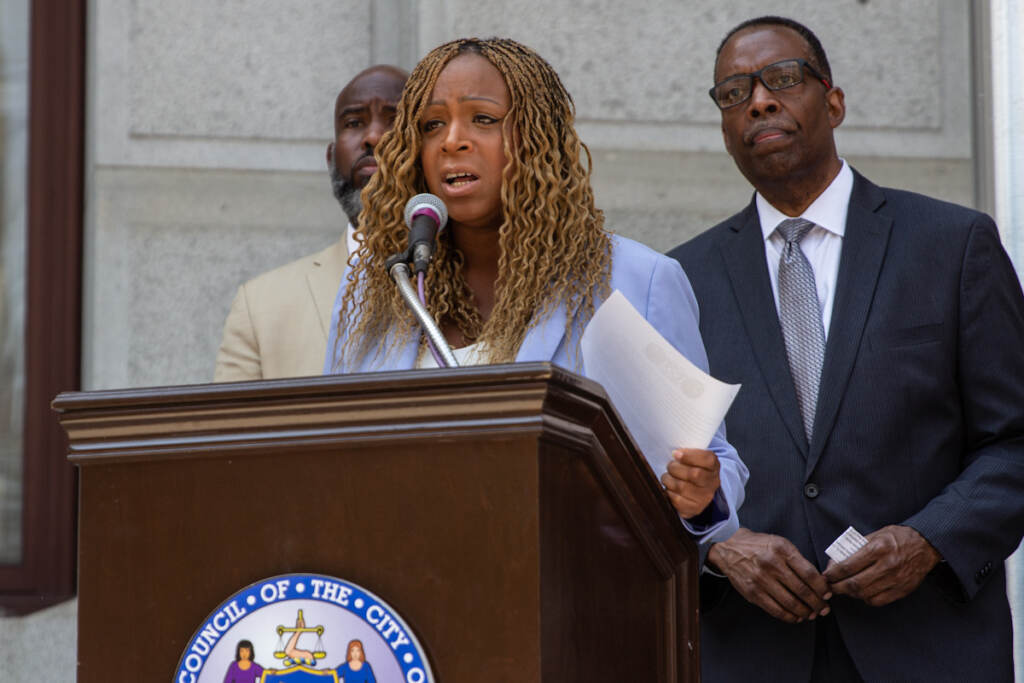 Love added that there should be more than city funding for anti-violence efforts.
"My partners got to be able to feed their families. … I'm not the only one," Love said. "There are several Chantays. They've got to be able to feed their families, and they need this type of work, and not to be scrutinized in a system that we know is racist."
She said corporations and faith-based groups need to help fight violence along with the city. Love referred to other jurisdictions that are already supporting anti-violence efforts where the city has not done so in the past.
Councilmember Curtis Jones said the violence has been visible in his family: Three members of his extended family have been murdered. He said the violence is touching "every section of this city. Every member of Council has been touched by the violence in one way or another."
Jones said that the funding is only the beginning, speaking to the importance of how the city deals with the violence after putting money into organizations.
Councilmember Jamie Gauthier was one of those who recently called for the violence to be declared an emergency in the city. She stood behind Mayor Jim Kenney, who has refused to do so, and when asked if the emergency still should be declared, said, "If we don't want to name our approach 'an emergency' I think that's fine, but I do think we have to ask ourselves as a city, every day, whether we are demonstrating an emergency response. That's what is important."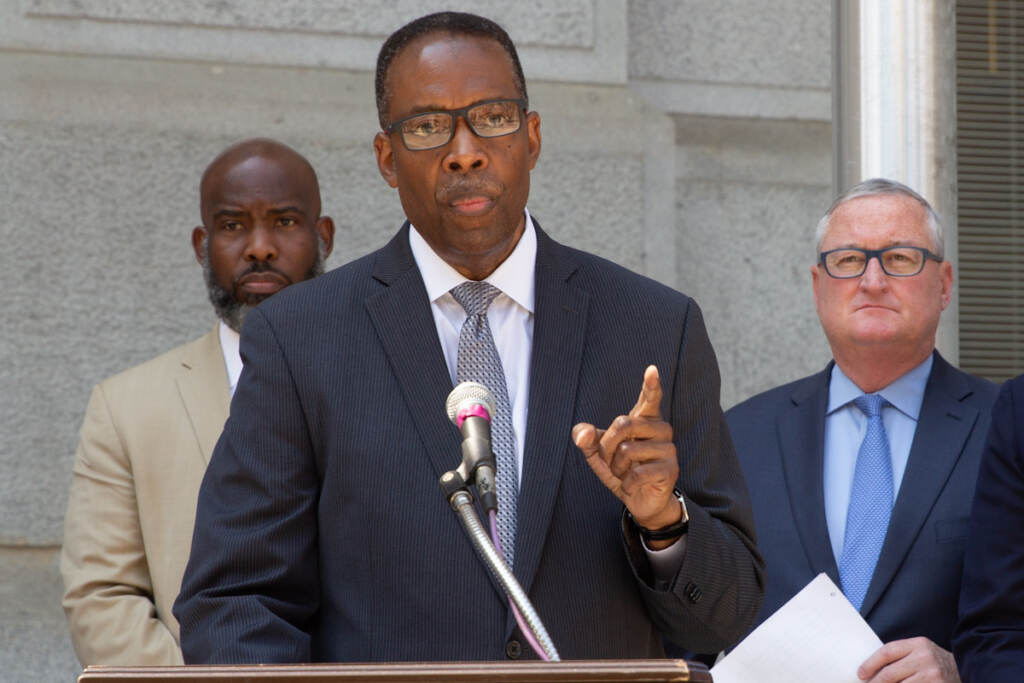 Gauthier said people are being killed and maimed on a daily basis, and representatives need to "wake up every day and to say we can do more." She vowed to continue to do more and that "it's my obligation to keep pushing for that when people are living in fear and terror."
The city is expected to issue a request for proposals in a week or so for community organizations to apply for the funding for gun violence prevention programs.
Council President Darrell Clarke said there will be no undue influence over the selections, but Councilmember Cherelle Parker added, "It will be a part of my responsibility to make sure that every community-based organization in the 9th Councilmanic District that is on the ground doing the work — but not currently connected to government in any way, shape, or form — that the people managing the process in the administration … know who those organizations are, and I am unapologetic about that."
Both the mayor and City Council said there will be oversight of the grants, which will run between $100,000 and $1 million.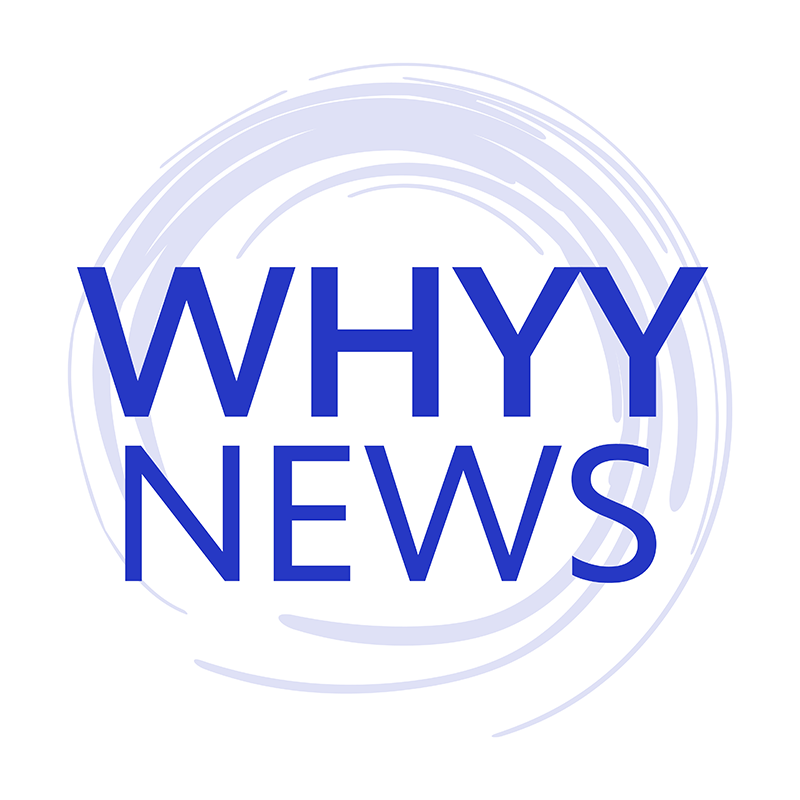 Get daily updates from WHYY News!
WHYY is your source for fact-based, in-depth journalism and information. As a nonprofit organization, we rely on financial support from readers like you. Please give today.