'We want to hear from everyone': Urban Affairs Coalition unveils survey for discussing racism in the city
Listen
6:20
The Urban Affairs Coalition in Philadelphia has begun a series of discussions and events that are steps toward creating a blueprint to end racism in the city.
The UAC is planning a citywide survey Philadelphians can take that will gather firsthand accounts of perceptions of racism and its impact on their lives.
Like many American cities, Philadelphia was the scene of protests over police brutality and systemic racism last year.
Morning Edition host Jennifer Lynn spoke with UAC president and CEO Sharmain Matlock-Turner about the survey. We first discussed an opinion piece she co-wrote that published in The Philadelphia Inquirer this month. She said outrage over racism and a desire for knowledge and understanding across communities is not a moment — it's a movement.
—
The reason we believe that it is not a moment, but really a movement is that there seems to be a deeper commitment to ending racism and getting away from the status quo. We have people talking about, "How do you do a better job in your business?" We have people talking about, "How do I talk to people in my family?" We have people going to Black bookstores, getting books to better understand the history of race in America. So we believe that this is really a movement and we need to make sure that we are making as much progress as we can.
And today you will unveil a survey. It's going to go out to Philadelphians to ask them about racism, about their experience with racism, its impact on individuals. Who's going to get to take the survey?
We're hoping that everyone in the city of Philadelphia will take the survey. I want to hear from the block captain in North Philadelphia, the church leader in South Philadelphia. I want to hear from the young person in Mount Airy. I want to hear from members of the LGBTQ community. I want to hear from immigrants or recent immigrants to America. We want to hear from everyone with the idea that the more we learn, the better chance we have of ultimately ending it.
But sometimes race is not talked about. How are we getting people to open up in a survey?
Well, I believe that during this last year, we probably have talked about it more. People may understand it in different ways, but I do think that the conversation and the language is more a part of the body politic than it has been for a long period of time.
Well, let's look at the survey a little bit. I have a draft of it in front of me, and let's pretend you receive it. Maybe you're going to receive it. Page one, it says, "Racism is a belief that one race is superior to the other or the practice of treating a person or group of people differently on the basis of their race." And then it gives a choice, yes or no?
Yes.
Why this opening question?
I think the opening question is important for people to sort of dig in right away with understanding that this is a survey about their understanding about race. We're not asking you what do you think other people think? We're really trying to really help people understand that it is OK for you to share your point of view where you are today in hopes that wherever we are, that we're ultimately going to come to a deeper knowledge of this issue.
Sharmain, further along in the survey, we're asked to weigh in on this: "Racism in Philadelphia is extremely real and a serious problem. It is somewhat a serious problem. It is sort of a serious problem. It is not a serious problem. It does not exist." You're asking people to share their perception.
Exactly. Perception is reality. And so really understanding how people perceive things will help us figure out how do we respond effectively as a community to end racism.
Yeah. Also in the survey I found this interesting: "In which of the following areas do you believe racism exists in Philadelphia?" And you have options in access to education, access to health, police services and emergency response, access to jobs.
Yes, I would certainly say all of the above. I mean, each of the systems that you just mentioned have elements and structures that can discriminate and or marginalize people based on race.
All right, well, I will throw this survey question back at you, if you don't mind. It does say, "Who do you think should be responsible to foster a racism-free Philadelphia?" We have options here, including "other," we've got national elected officials, local or state elected officials, law enforcement, community leaders, religious leaders, teachers, our own fellow residents.
All of the above.
Can you check them all?
Yes!
OK.
Absolutely. It really is all of us making sure that the systems that we are a part of, the communities that we live in, the families that we love, it is all of them in order for us to ultimately make this change.
I mean, how essential is this work right now in Philadelphia?
I think this work is critical right now. People need to see that there is number one, an effort to move this along and that it is possible to bring people together around ending racism, not managing it, not pretending like it doesn't exist. It's having people in communities and in boardrooms say, yes, it exists and say, OK, let's figure out how do we end it.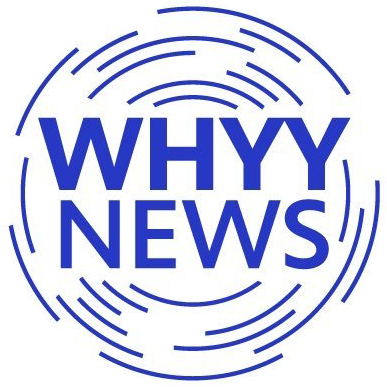 Get daily updates from WHYY News!
WHYY is your source for fact-based, in-depth journalism and information. As a nonprofit organization, we rely on financial support from readers like you. Please give today.