Visitors get an inside look at Chestnut Hill's famed Vanna Venturi House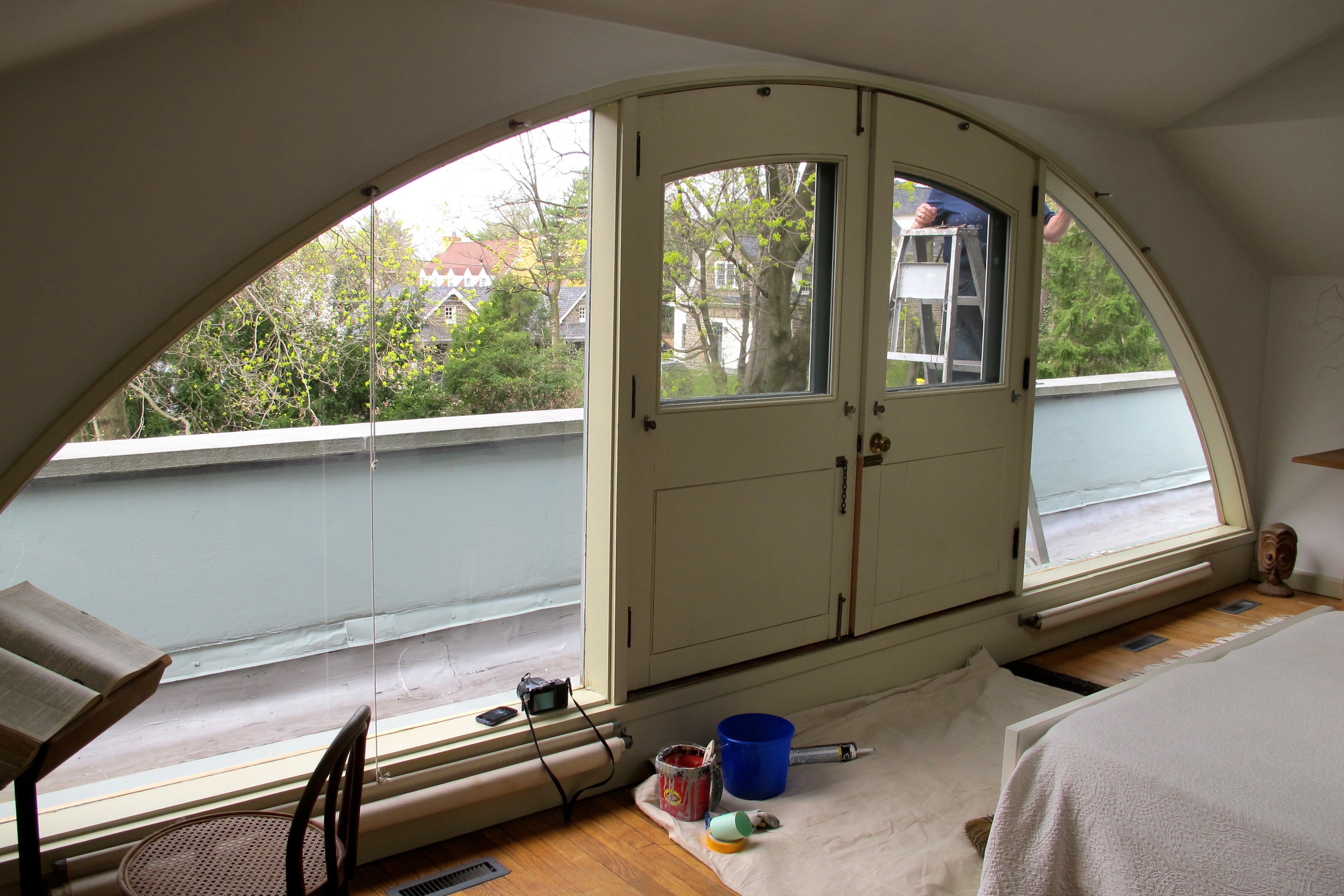 By Neema Roshania, NewsWorks @MtAiryChestnut
In anticipation of the release of PBS' "10 Buildings That Changed America," Philadelphia-area residents had the chance to visit the inside of Chestnut Hill's Vanna Venturi House, one of the buildings featured in the film. The light-filled house was completed in the mid-60s by Robert Venturi, who built it for his aging mother.
Visitors boarded trolleys led by executive director of PennPraxis, Harris Steinberg, and WHYY's vice president of news and civic dialogue, Chris Satullo, at the WHYY building in Center City and headed towards Chestnut Hill.
At the house, guests were able to poke around the inside, tour the exterior and speak to current resident, Agatha Hughes, whose parents bought the house from Venturi 40 years ago. Hughes has lived in the house for the past four years.
"This house still speaks to me like no other place…it has a soul," said Hughes.
Venturi designed the exterior of the house "at a time when the architecture world was dominated by the modern movement," according to Steinberg. The house went through several iterations before it was completed in a decidely post-modern fashion, making it among the first of its kind.