Visit Philly opens search for new CEO and president
Visit Philadelphia, the official tourism marketing agency for the Philly area, announced Tuesday has launched a search for a new CEO and president.
Jeff Guaracino, the group's previous head, died last month at the age of 48, after a long battle with cancer.
Guaracino spent decades working hospitality, and made a name for himself as an advocate for LGBTQ tourism. He authored two books about gay and lesbian tourism, and was part of the team behind the award-winning marketing slogan, "Get your history straight and your nightlife gay."
As CEO and president of Visit Philadelphia, Guaracino also launched several programs and partnerships designed to help the Philadelphia area's tourism and hospitality industry rebound from the pandemic.
Now, Visit Philadelphia says it's partnering with the city-based executive placement firm Diversified Search Group to find Guaracino's replacement.
It comes during a difficult time for tourism in Philadelphia and across the country amid the ongoing COVID-19 pandemic.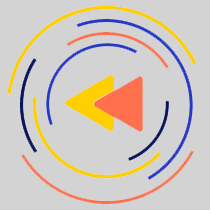 Saturdays just got more interesting.