TuftCon, Philly Theatre Week, 'Bring It On' musical, Play-a-Palooza in this week's 'Things To Do'
March 23-26: Dru Hill and "Bring It On" in Del., Theatre Week in Philly, and Frankie Negrón in South Jersey are among weekend event highlights.
Listen
5:30
Philly Theatre Week begins with pay-as-you-wish options for over 50 productions. TuftCon comes to Philly, bringing together tufting aficionados from around the country. Pancakes and Booze, the pop-up art show that turns stuffy gallery gatherings into showcases with music and live art, is back, along with New Hope's Pride Pageant. In Delaware, "Bring It On" morphs into a stage production, and '90s band Dru Hill celebrates 25 years.
Special Events | Arts & Culture | Kids | Music | Delaware | New Jersey
---
Special Events
 TuftCon
Where: Asian Arts Initiative, 1219 Vine St., Friday and Saturday, Tuft the World, Bok Building 1901 S. 9th St.
When: Friday, March 24, 9:30 a.m.-8:30 p.m., Saturday, March 25, 9:30 a.m.-7 p.m., Sunday, March 26, 10 a.m.-2:30 p.m.
How much: $195 – $350
Fiber artist Tim "Tuft King" Eads went from a tufting aficionado to a tufting entrepreneur, establishing Tuft the World in West Philly in 2018. Now, he and his wife Tiernan "Mother Tufter" Alexander are behind the inaugural TuftCon. Popularized by exposure on Instagram and TikTok, the medium utilizes a tufting gun to create rugs and artworks, making it faster and more versatile than embroidery and other textile arts. The three-day conference includes workshops, demonstrations, lectures, and an exhibition. On Sunday, take part in the opening day celebration and a juried exhibition for Tuft the World's new educational center.
Black Founder's Women's History Night Friday
Author and professor Kerri K. Greenidge joins Amrev's Director of Education and Community Engagement Adrienne G.Whaley for "Black Founder's Women's History Night", a conversation about genealogical advances in women's history and the contributions of women in the Grimke, Douglass, and Forten families.
---
Arts & Culture
2023 Philly Theatre Week
Where: Various venues
When: Thursday, March 23 – Sunday, April 1
How much: Limited pay-as-you-wish tickets for each show, various prices
There are more than 50 events and over 40 theaters participating in the 6th annual Philly Theatre Week, which provides discounted seats to the city's wide array of stage productions. (Think Restaurant Week, but onstage.) This year brings a new incentive for theater fans — a limited amount of pay-what-you-wish tickets are available for each show. If you miss those, you can still purchase regular-price tickets through the box office.
Radio Golf
The final play in August Wilson's ten-play American Century series, "Radio Golf" takes on gentrification through the lens of an ambitious Pittsburgh entrepreneur. Set in 1997, Harmond Wilks is a businessman who wants to develop the Hill District, along with his friend Roosevelt. Wilks is also running for mayor, but both ambitions run into roadblocks that challenge the men's relationship.
The Complete Deaths
In Shakespeare's universe, there are 74 onstage deaths. (75, if you count the fly in "Titus Andronicus.") "The Complete Deaths" covers all of them in 90 minutes in what could only be described as a uniquely droll take on the playwright's timeless body of work. No pun intended. First produced in 2016 for the Brighton Festival, "The Complete Deaths" takes the audience through everything from stabbings, severed heads, and poisonings in true Shakespearean style.
Pancakes and Booze Art Show
The pop-up art show Pancakes and Booze brings more than 75 artists and 500 pieces for a contemporary take on the traditional art show. P&B originated in Los Angeles in 2009 before spreading to over 35 cities around the world. Included with your ticket is body painting and live art demonstrations, live music, and DJs spinning suitably artsy musical accompaniment. Unlimited pancakes are provided for free, but the booze you will have to pay for. 21 and up only.
Rising Sun: Artists in an Uncertain America
A rare joint exhibit by the Pennsylvania Academy of Fine Arts and The African American Museum in Philadelphia, "Rising Sun: Artists in an Uncertain America" explores the question 'Is the sun rising or setting on the experience of American democracy?' Twenty artists created installations around that theme, comprising a look at whether the America that was promised is an America that is actually possible.
The exhibits are unique to each museum. Discussions in conjunction with Rising Sun are scheduled at both locations through April.
New Hope Celebrates Pride Pageant
New Hope Celebrates, the muscle and brains behind the city's Pride events, is hosting the 2023 Pride Pageant. For the first time, the drag queen competition will be joined by a drag kings battle. Aspiring Kings and Queens will compete in several categories including presentation, talent, and formal wear for a chance to wear the crown as Mr. and Miss New Hope Celebrates. NYC drag queen, activist, and TV personality Marti Cummings hosts the evening, which features appearances by 2018 winner Ginger Alley and 2019 winner Sapphira Crystal. Victoria Lace, also known as the "ebony enchantress," is performing.
---
Kids
Play-a-Palooza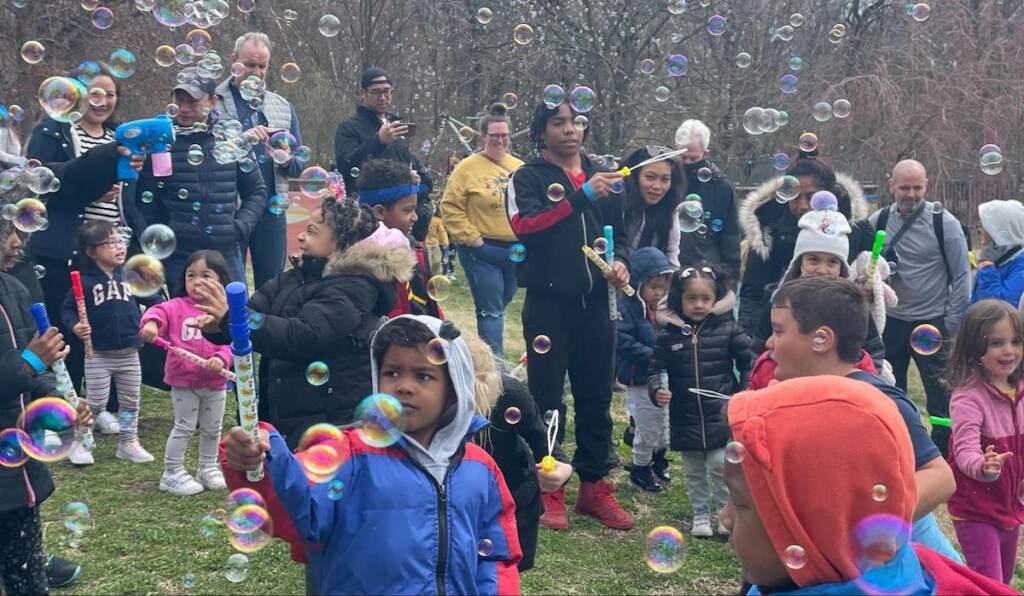 Where: Smith Playground, 3500 Reservoir Dr. 
When: Saturday, March 25, noon – 4 p.m.
How much: $10, adults and ACCESS cardholders, free
Spring marks the beginning of extended hours for Smith Playground, the 6.5-acre property nestled in Fairmount Park. They're celebrating the occasion with Play-a-Palooza. The all-day event features games, crafts, live music, dance, giveaways, and food trucks. Organizations participating on-site include School of Rock Philadelphia, The Philadelphia Museum of Art, Philly Counts, The Philadelphia School of Circus Arts, and Tree House Books.
Flyers Charities Carnival
The annual Flyers Charities Carnival not only brings the Philadelphia Flyers up close and personal with their fans, but it allows for the unique opportunity to take a ride on a Ferris wheel inside the Wells Fargo arena. The last carnival was held in 2020 (it was the Flyers Wives' Carnival then) so it's the first time since that fans and players have had the chance to truly connect. Tickets are available for Sign and Snap sessions with all the players, except for Carter Hart and Travis Konecny. Some early birds have already sold out those sessions, along with Breakfast with Gritty, but there are tickets available for other attractions, including a locker room tour.
---
Music
Michael McDermott
Chicago-based singer/songwriter Michael McDermott, who plays at City Winery Thursday, worked his way up from failed major label signee to indie music darling. He did so by continuing to do what he does best — make intimate music with emotional connectivity. Among his fans is author Stephen King, who wrote the liner notes for McDermott's third self-titled album and said he's "one of the best songwriters in the world and possibly the greatest undiscovered rock n' roll talent of the last 20 years." McDermott's 14th album, "St. Paul's Boulevard" is out now.
Imagine Lennon
When: Saturday, March 25 at 8 p.m.
How much: $25-$35
John Lennon left the world far too soon, but the incredible songs he left behind are timeless. Tribute band Imagine Lennon is coming to Ardmore this week. The group covers many of those songs, including Lennon's solo hits as well as some Beatles' classics. The band dresses the part as well, covering Lennon's looks through various eras of his career.
Grand Opry Residency Showcase
Artists of color are underrepresented in country, Americana, and roots music, but WXPN is working on changing that with their Black Opry Residency. It selected five artists for artist development – Tylar Bryant, Denitia, and The Kentucky Gentlemen from Nashville,
Grace Givertz from Boston, and Philly's own Samantha Rise. They'll be performing at the Black Opry Residency Showcase, which is free and open to the public. There's a livestream as well.
---
Delaware
Dru Hill 25th Anniversary with Next and 112
Where: Bob Carpenter Center at the University of Delaware, 631 S. College Ave., Newark, Del.
When: Friday, March 24 at 8 p.m.
How much: $59 and up
Crooner alert! In the '90s, Baltimore band Dru Hill were radio stalwarts with hits like "Beauty," "Never Make a Promise," and "In My Bed." Lead singer Sisqo had his own smash with "The Thong Song." Now the group is celebrating its 25th (gasp!) anniversary with a show at the University of Delaware. Sure, make us feel old. They're sharing the love with fellow hitmakers Next and 112. They've also added some of the guys from Playa and original Dru members. Usually, R&B bands subtract, not add, but there are never too many crooners for us.
Bring It On: The Musical
Where: The Everett Theater, 47 W. Main St., Middletown, Del.
When: Through Sunday, March 26
How much: Students $15, adults $20
If you saw "Bring It On" the movie (and if you grew up in the early aughts, we're going to say 99.9% of you have) then you know the possibilities always existed for it to come to the stage. Ten years ago, the combined talents of Lin-Manuel Miranda ("Hamilton"), Jeff Whitty ("Avenue Q"), Amanda Green ("High Fidelity"), and Tom Kitt ("Next to Normal") made it a hit on Broadway, taking home two Tony nominations. "Bring It On: The Musical" concludes its run in Delaware this weekend. The musical takes liberties with the original characters but the essence of the film's themes of diversity and teamwork remain.
---
New Jersey
Frankie Negrón
Where: Stockton Performing Arts Center, 101 Vera King Farris Dr. Lot 6, Galloway, N.J.
When: Friday, March 24, 7:30 p.m.
How much: $10 and up
Puerto Rican salsa singer Frankie Negrón is heading to South Jersey, so get your dancing shoes ready. A Grammy nominee for his album "Por Tu Placer," Negrón has earned nine Billboard Top 40 Hot Latin tracks and is considered among the first of the musicians to combine salsa rhythms with other genres including, pop, rock, reggaeton, and hip-hop. Negrón was a music consultant on Steven Spielberg's remake of "West Side Story" in 2021. His latest single "Desnúdate" came out in 2022.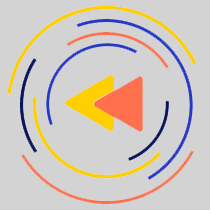 Saturdays just got more interesting.
WHYY is your source for fact-based, in-depth journalism and information. As a nonprofit organization, we rely on financial support from readers like you. Please give today.