Truck in high-femme drag brings performances to Philly neighborhoods
Bearded Ladies Cabaret outfitted an old box truck into a stage on wheels, to bring queer-friendly performance into neighborhoods during the pandemic.
John Jarboe tends toward the prurient when talking about trucks. The founder and artistic director of the Bearded Ladies Cabaret, a drag-oriented performance company, recently bought a 2006 Isuzu NPR box truck. At 15 years old, it's a bit worse for wear. Now its grill is painted with thick red lips, the fenders are marked with red beard stubble, and pink eyelashes are fastened to the headlights.
"She's been ridden quite hard. I think we will continue in that tradition. I think she likes it," said Jarboe. "She's got her eyelashes and her lips. She's got a high femme-glamour going. She's pretty rad."
This is the Beardmobile, a traveling stage on wheels. The box on the back of the truck has been modified to open at both the back and the side, and a stage can extend out eight feet, supported by steel legs. When in full performance mode she has about 150 square feet of stage, 12 feet high, equipped with lights and sound.
The Beardmobile is gender-fluid, as is Jarboe. She bought the truck for $10,000 last summer, when COVID-19 canceled all in-person performances for the foreseeable future, and spent about three times that much outfitting it for theater.
"The question was, 'How can we give a socially-distanced hug to Philadelphia?'" said Jarboe. She went on to explain the idea was to create "a beautiful, unabashedly queer truck that could drive around and allow us to perform, and also allow us to go on dates with other artists, other organizations, and amplify the voices of other artists in the city that we love and value, that we think are cute and kind of want to date."
Jarboe is talking about collaboration. The idea of a stage on wheels dates back to the Middle Ages; César Chávez was known to use a flatbed truck in the 1960s for agitprop theater to mobilize farm workers in the field. However, Jarboe does not plan to drive into neighborhoods where residents may not expect – or want – performance. Her approach is more surgical: to reach specific audiences by working with community organizations and featuring performing artists from those communities.
"We don't want to necessarily surprise people too much. There's a lot of surprises going on right now," she said, thinking about the past turbulent year of pandemics and protests. "We want people to look forward to it, to know why we're there. We also want people to see themselves on the stage."
The Beardmobile had been used during the 2020 election season for events to encourage voting. It starts its theatrical life this weekend at Bartram's Garden with a debut show called, fittingly, "Start Your Engines" featuring singer Denise King, performing artist Emily Bate, and dancer Virgil "Lil O" Gadson. For the next several weeks the truck has nine scheduled dates, ranging from Germantown to North Philly to South Philly to Old City and three performances at Bartram's Garden in Southwest Philadelphia.
While the Bearded Ladies might be liberal in terms of their values, when it comes to COVID-19 they are demonstrably conservative. Even though the Center for Disease Control has suggested that people outdoors need not wear masks, the crew and talent onboard the Beardmobile diligently wear them. The performances are organized so keep audiences as far apart as possible.
The Beardmobile is not the only stage on wheels in Philadelphia. Shakespeare in Clark Park created its own Pageant Wagon last year, which made a brief turn through a few neighborhoods last October to perform "Every Everyman," a version of the Medieval play "Everyman." The performances on selected blocks were not advertised, in order to reduce crowds.
The Pageant Wagon was put under tarps for the winter. Now it's being loaned out to Hedgerow Theater in Rose Valley for their production of "A Midsummer Night's Dream," in June.
Like the Pageant Wagon, the Beardmobile is being offered as a public theater resource to performers and community organizations who could use it. But the Beardmobile cannot easily shake off its drag; it reflects the aesthetic of the Bearded Ladies Cabaret, which accentuates gender fluidity, activism, and whimsy.
"Do you feel like you're an organization or an artist or an activist that feels like their values align with the Bearded Ladies?" said Jarboe. "If you love queer joy, if you love queerness and silliness and glitter, if you feel like you need some pandemic performance in your life, then the Beards will be a resource."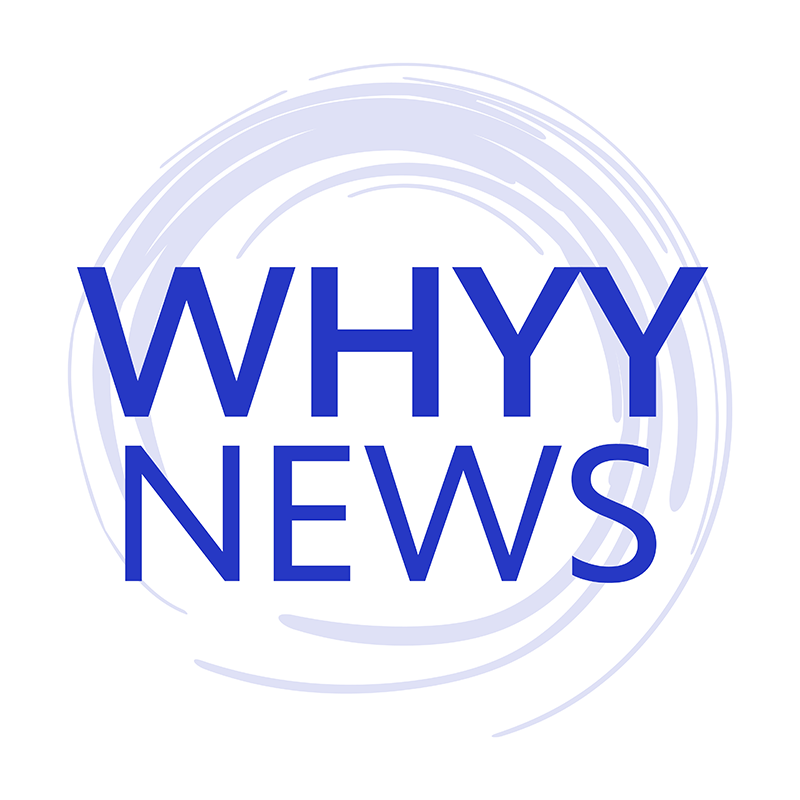 Get daily updates from WHYY News!
WHYY is your source for fact-based, in-depth journalism and information. As a nonprofit organization, we rely on financial support from readers like you. Please give today.