Thousands of new homes in development as Philly economy restarts
Developers have proposed thousands of new housing units in Philadelphia, signaling confidence in urban living. Affordable housing efforts also stand to benefit.
On South 12th Street next to the historic Camac Baths building, a developer recently received a permit to build a tower with 448 dwellings. On 22nd Street near Market Street, another builder wants to put up 341 apartment homes over a Trader Joe's parking lot.
Others have proposed 462 units of housing on Delaware Avenue near Poplar Street, 181 units on Callowhill Street, and 352 units in the stately buildings of the former Germantown High School complex.
Those projects represent just a fraction of the thousands of apartments and condos under development as businesses in Philadelphia resume operation after the sudden halt prompted by the coronavirus pandemic.
As of late July, the city's Zoning Board of Appeals faced a backlog of variance applications for buildings that together would add more than 2,400 housing units, according to city data. And there are many other developments in the works that do not require zoning variances.
If they are built as planned, those large multi-family projects would help meet a strong demand for market-rate housing, which has been climbing steadily in Philadelphia since it bottomed out in April during the coronavirus lockdown.
Efforts to create and sustain affordable housing also stand to benefit as some developers take advantage of the city's mixed-income housing bonus. Under legislation City Council passed in 2018, they can request to build more units than zoning rules would otherwise allow in exchange for paying into the Housing Trust Fund or including some affordable units.
Developers of 26 proposed market-rate projects have applied to use the bonus, in addition to 16 whose applications were previously approved. If the newly proposed homes are built as planned, builders would pay a combined $9.4 million into the trust fund and create nine units designated as affordable.
The apparent surge in residential construction is spurred in large part by coming changes in the tax abatement for new construction. Builders are trying to obtain permits before January, when the tax credit will become less valuable. But it's also arguably a vote of confidence in the city's long-term attractiveness as a relatively affordable place to live and work, and a rejection of fears about dense urban living.
"There's been such talk of, 'Oh, people are going to move to suburbs and places where they have more space, and people aren't going to want to live in the city anymore because they're not going to have be in their Center City office.' This list is just showing otherwise," said Kyle McShane, a real estate agent at Agent PHL who blogs about residential development in Philadelphia. "People are still going to have a desire for urban living. They will want to be able to walk to restaurants and other entertainment and be able to walk to work when that's opened up again."
"This huge pipeline of projects going to the ZBA is showing that people who are putting their money on the line for these projects feel the same way," he said.
Towers in Center City and beyond
In addition to the cut in the tax abatement, development is being driven by investors who are finding it harder to profit in very expensive markets like New York and Boston, McShane and other real estate industry professionals say.
McShane said his firm frequently deals with New York investors who are looking to build up portfolios of multi-family properties here. At the same time, super-low interest rates have made construction and home-buying less expensive, and the number of houses up for sale is at historic lows.
Some of these factors may have contributed to the sizeable backlog of projects awaiting review by the ZBA, which began holding hearings in July after a four-month shutdown.
The board's docket recently included more than 50 hearings scheduled for projects with at least five dwelling units, amounting to 2,436 units in total if they all receive the necessary variances and are built. That doesn't include smaller projects or by-right developments that are proceeding without ZBA review, which likely add up to thousands more units this year.
For comparison, the city permitted a total of 4,566 housing units in 2019 and 3,239 in 2018, according to census data.
The projects before the ZBA include the tower over the Trader Joe's parking lot, which would have 341 units on the 7th through 29th floors, 145 parking spaces for residents, and a 103-space accessory garage that could potentially be used by shoppers.
"I like seeing density right there, on the edge of the central business district, and not too far from 30th Street Station. We're seeing a lot of units coming on board in Logan Square and around there, so there should be a lot more energy in that neighborhood in three, four, five years," McShane said.
The ZBA recently approved developer Ori Feibush's 256-unit mixed-use development at 2101 Washington Ave., and had a hearing scheduled on Streamline Solution's plan for 232 units on the 1300 block of Germantown Avenue.
Other projects slated for hearings include 181 units proposed for a Parkway Corp. lot on the 1300 block of Callowhill Street; 167 units in two buildings the Philadelphia Housing Authority wants to build at 1300-50 N. 10th St.; 117 units on Welsh Road in Northeast Philadelphia; and 103 units on the site of an industrial building at 1700-06 N. Howard St. in Olde Kensington.
Affordable housing funds, but few units
The city's mixed-income housing bonus was designed to help the city build its supply of affordable units as the market grows.
But the bonus' immediate impacts are limited because very few developers have agreed to add affordable units to their market-rate developments. The nine affordable units come from four developments.
Another limitation is that rents in such units are set to accommodate moderate- or low-income families but not the very low-income residents who have the fewest housing options.
Anne Fadullon, director of the Department of Planning and Development, said in an email that the city would like to see more affordable units built within market-rate developments so that families at various income levels have sufficient access to housing throughout the city.
The greater benefit for affordable housing efforts comes from payments to the Housing Trust Fund. Right now, 22 market-rate projects are proposed to receive the density bonus in exchange for payments, including a few large developments. The trust fund subsidizes affordable housing construction, pays for home repairs, and helps eligible residents rent or buy homes.
"We continue to see interest from developers looking to use the Mixed-Income Housing Bonus to add units to their developments. In that way, the strength of the Philadelphia housing market is helping us to meet our affordable housing goals, but we know we have more work to do to ensure long-term, deep affordability," Fadullon said.
The project that has made the biggest trust fund contribution so far is 4900 Spruce St., a 150-unit apartment building from developers Hillel Tsarfati and Kfir Binnfeld that paid the city $1.3 million in November.
Projects in the pipeline include 123-27 S. 12th St., Brickstone Realty's proposed 24-story building at 12th and Sansom streets that would have 240 apartments for residents 62 years and older and 60 assisted-living units. The developer would put $3.2 million into the trust fund. Another 488-unit project at 200 S. 12th St. near Walnut Street would pay $2.2 million.
The lopsided impact of trust fund contributions versus actual construction of affordable units is a result of the density bonus legislation being "a compromise from a compromise from a compromise," said Councilmember Maria Quiñones-Sánchez, one of the bill's sponsors.
While the financial contributions are beneficial, she would have preferred to simply mandate that developers make at least 10 percent and perhaps as much as 30 percent of their units affordable, rather than making the program voluntary and awarding them a bonus, she said.
But her earlier proposals requiring participation faced strong opposition from the Building Industry Association, which represents residential developers.
"It would've worked much better if it was mandatory. Had we created a mandatory situation, we would have generated a lot more affordable housing at a time when we desperately need it. The density component is very attractive, but it's not enough," she said.
Quiñones-Sánchez also argued that the bonus developers receive is overly generous compared to what they provide in exchange. It has so far generated just four approved affordable units while allowing 16 extra market-rate units, according to the Planning Department. The nine affordable units in the pipeline would come in exchange for 26 market-rate units.
With last year's council election ushering in new members who have taken a more activist stand on housing issues, Quiñones-Sánchez said she hoped to revisit the density bonus bill in the future and more aggressively promote affordability.
Other proposed projects that would pay into the fund include 139 N. 23rd St., $709,460; 1101-05 Walnut St., $638,280; and 824 N. 2nd St., $400,000.
The pipeline projects have zoning permits, but have not received building permits and could still be canceled. Some other developments are awaiting zoning permits and are not yet part of the city's tally of contributing projects, including Southern Land Company's 299-unit building at 1608 Sansom St. that would pay $2.5 million to the Housing Trust Fund.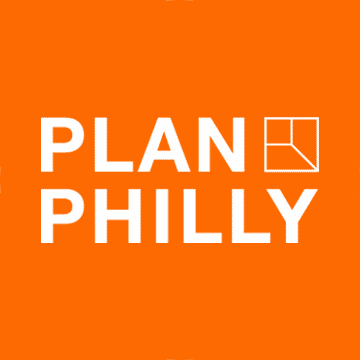 WHYY is your source for fact-based, in-depth journalism and information. As a nonprofit organization, we rely on financial support from readers like you. Please give today.