The burial ground of Marian Anderson crowdfunds to preserve Black history
The historic Black cemetery outside Philadelphia is still in use, and the often-used paper records are in danger of disintegrating. A GoFundMe could help.
Google "Eden Cemetery" and you're bound to encounter an impressive list of influential Black Philadelphians laid to rest there. Absalom Jones, Marian Anderson, Octavius Catto, Julian Abele, Frances Harper, and William Still are a few of the well-known figures who come up.
But Eden's story is larger than its "notables." Its very existence was shaped by segregation and the fight for civil rights, a history legible in its archival documents, material culture, and physical design, if you know how to read them.
Like many historic cemeteries, Eden is still active, carrying out around 150 burials per year. Its employees still regularly use centuries-old burial records, which makes them particularly susceptible to damage and deterioration. That's why the Board of Eden Cemetery launched a GoFundMe campaign in October to fund the records' conservation.
Unlike a traditional archive, where records are only used by researchers where they can be monitored and stored properly, Eden's archive will require a more practical solution that allows for its continued use. Digitizing the records would mean that those handling the day-to-day operations don't need to physically move or touch them, and would also make them accessible to researchers around the world.
Joyce Mosley has been volunteering at Eden for about six years, primarily helping protect the aging records and books by creating an Excel database. She's also been deeply researching her family history and suspects she has nearly 100 relatives at Eden, including Celestine Cromwell, the first person interred there.
"I've actually traced my family back to the 1600s in the Philadelphia area," Mosley told PlanPhilly. She's related to Humphry Morrey, the first mayor of Philadelphia, Hiram and Elizabeth Brown Montier, who are depicted in the earliest known portrait of an African American couple, which was on display at the Philadelphia Museum of Art, and Cyrus Bustill, George Washington's "Baker Master." She's also related to soldiers in the Civil War and the American Revolution — she joined the Daughters of the American Revolution based on connections unearthed from her research.
"Philadelphia was small, there were a lot of free people of color in Philadelphia, so they tended to marry within their circles," she explained. Genealogy has been a passion project for Mosley for more than 20 years. She's even written a children's book to share with the kids in her family so that they can understand and carry their history with them.
Mosley is part of the African American Genealogy Group of Philadelphia and has been working at Eden through a partnership with the cemetery. The group has assisted in a massive effort to upload photographs of and information about Eden's residents to the popular genealogy site Find A Grave. The group has added more than 10,000 entries.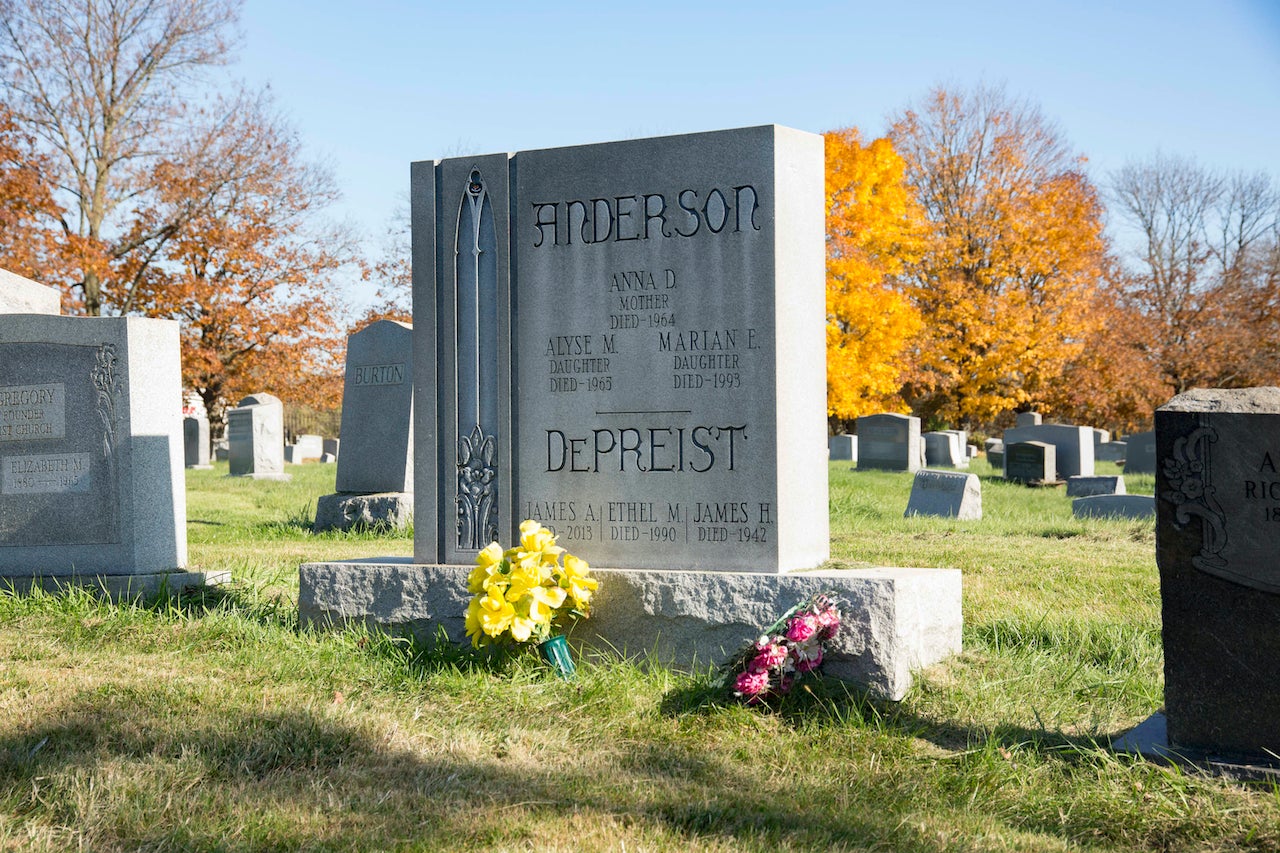 "I've been out there on a day where people came out and said they've been looking for 10 years for a grandfather or great grandmother or something, and they were finally able to find them on Find A Grave," Mosley said. "One guy drove from North Carolina to Eden because he said he found his grandfather … and he was just so excited to have that information."
Today, Eden encompasses roughly 53 acres, with more than 93,000 graves. It is located in Collingdale, just west of Darby Creek along Springfield Road, on farmland previously owned by the famous Bartram family, and was founded in 1902.
A key part of Eden's story, and why it is such a powerhouse of achievement over centuries, is its role as the top "collector cemetery" for earlier Black burial grounds that had been condemned. Eden reinterred burials from Lebanon Cemetery, established in 1849 and formerly located at 19th and Snyder, and Olive Cemetery, founded the same year and formerly located at Girard and Belmont avenues. As a result, its earliest burial dates back to 1721.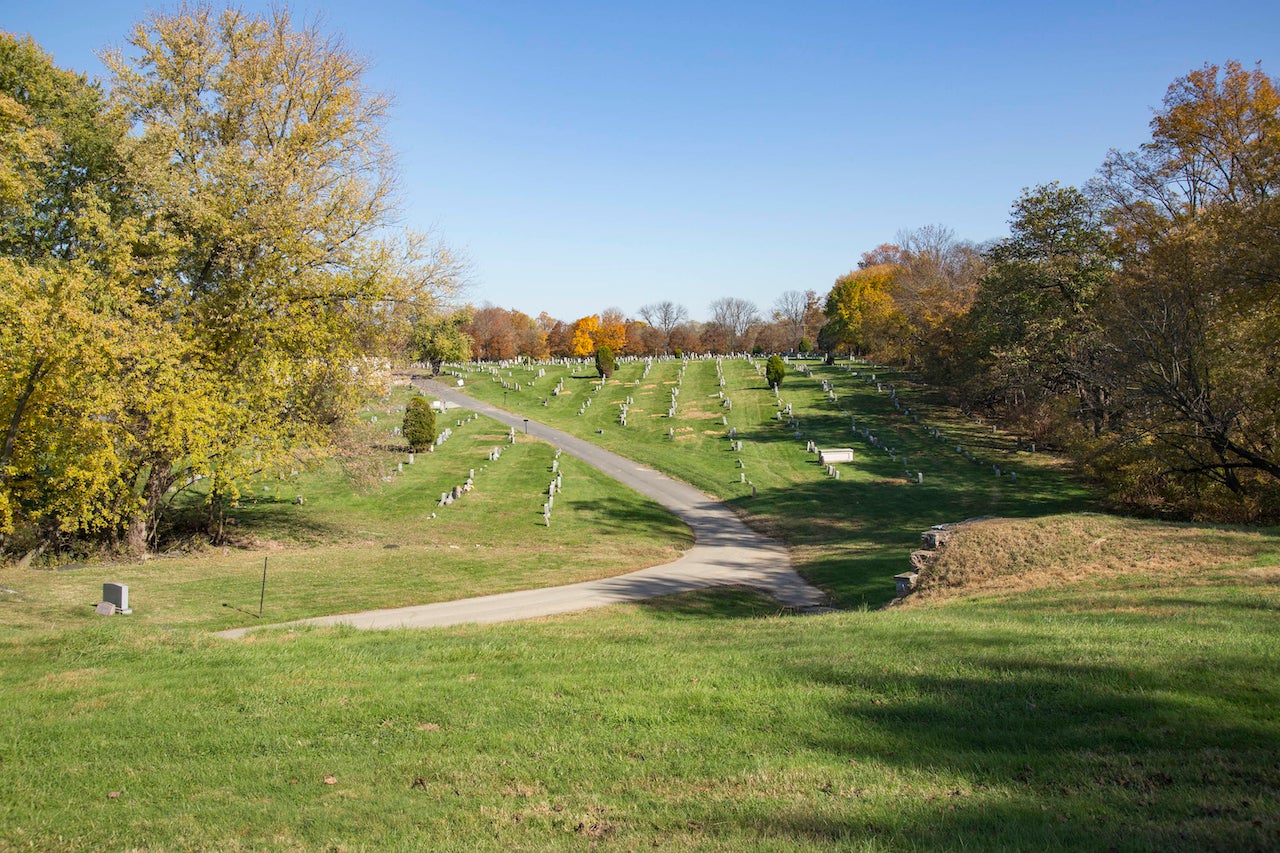 Upon Eden's founding, the cemetery's leaders were met with fierce, racist opposition. Residents of Collingdale violently protested its opening, filing multiple injunctions in an attempt to prevent the first burial.
Eden's design can be characterized as a "lawn cemetery," essentially a large open space organized by sections with rows of grave markers in an open, grassy setting. It may look unassuming, but sections at Eden, demarcated by small signs, are named for the cemeteries that it absorbed and prominent Civil Rights leaders, a powerful political statement at the time.
Collector cemeteries were a phenomenon of the late 19th and early 20th centuries, says Aaron Wunsch, an architectural historian and associate professor in Penn's historic preservation program whose expertise lies in the 19th century "rural cemetery" movement.
"In the mid-19th century, really in the 1840s to about 1850s … you see this great flourishing of cemeteries meant to serve people that are not the ultra-rich," Wunsch explained. Often, Wunsch says, smaller and less wealthy cemeteries simply didn't have the means to fend off land grabs from the private and public sectors.
As a result, collector cemeteries formed just outside of city limits to consolidate remains displaced from the denser parts of metropolitan Philadelphia. Though that phenomenon wasn't limited to Black cemeteries per se, they were disproportionately impacted, and even higher status Black cemeteries were condemned.
"The eradication of even the elite Black cemeteries in Philadelphia really does not have a white counterpart," Wunsch said, adding that elite white institutions typically had the money and resources to fend off attempts to claim their land.
Eden's existence is also linked to the often unspoken, but very much upheld, racial segregation of the Philadelphia region. De-facto and explicit segregation of Philadelphia's emerging "rural" cemeteries like The Woodlands and Laurel Hill meant that Black Philadelphians had limited options.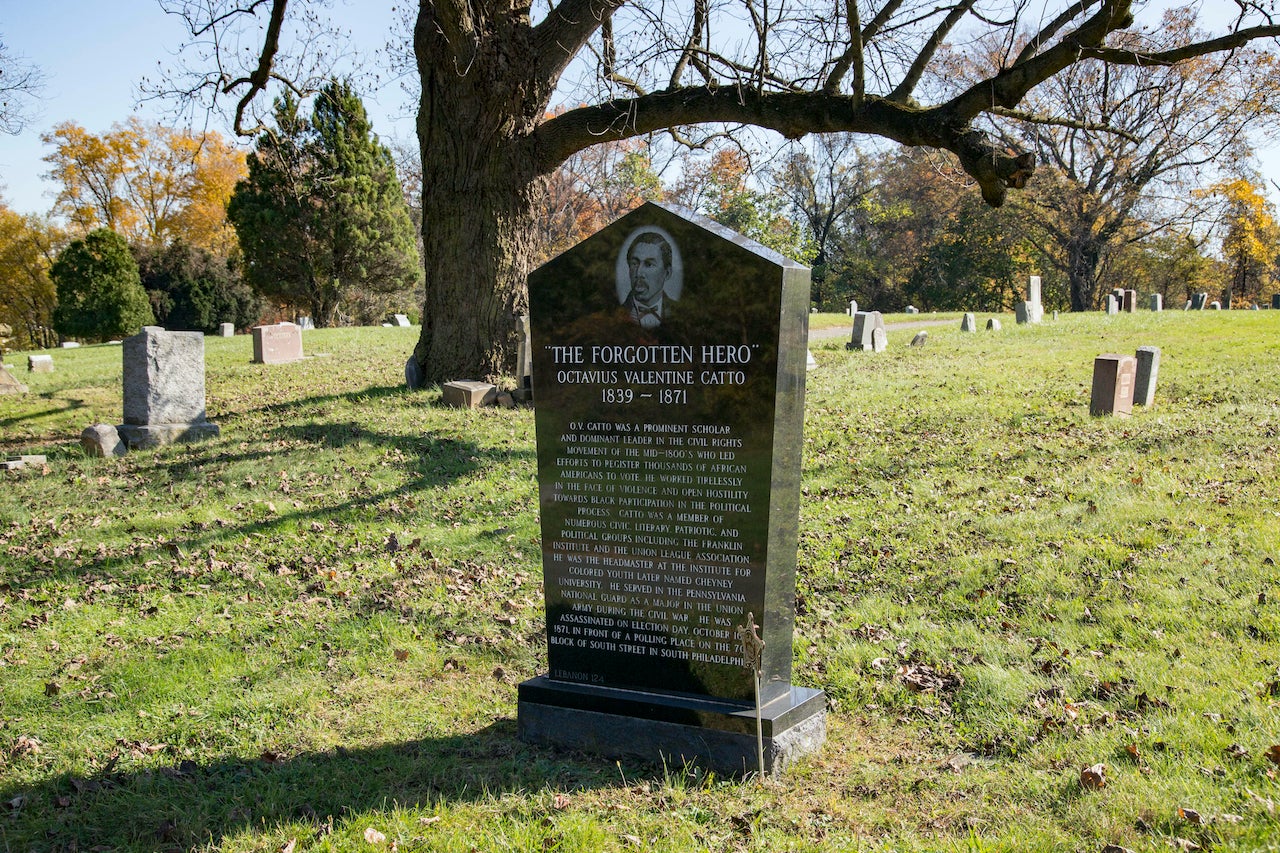 The Woodlands never had an explicit policy prohibiting African Americans from buying lots, though an unspoken rule was documented and enforced. Laurel Hill's policy, on the other hand, did explicitly bar Black patrons. It was not officially revoked until 1973.
Despite its local and national significance, Eden remains relatively low-profile. It was listed on the National Register of Historic Places in 2010 and is recognized as part of the National Underground Railroad Network to Freedom, but many preservationists and historians believe it should be a National Historic Landmark, a status that Laurel Hill and The Woodlands both hold. NHL status would open the door to more opportunities for grant funding and preservation assistance.
Chapman-Smith is a public historian and civic activist who specializes in social and civil rights. She was the driving force behind the memorial to Octavius Catto outside of Philadelphia's City Hall, and is quick to point to Eden's role in shaping a larger social history of national value.
"Eden reflects Black agency and how earlier African Americans responded to the brutal racism of their times," Chapman-Smith said. "They lived and died as a community."
Chapman-Smith says emphasizing famous individuals, in a way, diminishes this larger story. "To pull out one individual as a notable or an elite is to lose the deeper context of the lived Black experience, which was carried into death."
Chapman-Smith has been involved with Eden over the past few years. She spearheaded a recent $10,000 Pennsylvania State Archives grant that allowed the cemetery to work with the Conservation Center for Art and Historic Artifacts to perform a conditions assessment of Eden's historical records. That project established the goals of the current fundraiser.
Chapman-Smith says it can be a challenge to get Philadelphians to appreciate the history in their own backyards, but she is familiar with that struggle. Until relatively recently, Octavius Catto wouldn't be considered a household name.
"Everyone saw the Catto story as a local story, but this man was instrumental in helping our nation ratify the 13th, 14th, and 15th amendments," she said. "You've gotta tell things from that perspective."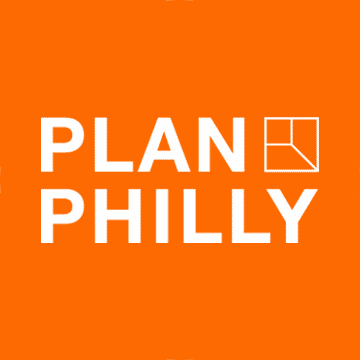 WHYY is your source for fact-based, in-depth journalism and information. As a nonprofit organization, we rely on financial support from readers like you. Please give today.