With a blizzard looming, Delaware Gov. Carney orders state of emergency, restricts driving in Sussex and Kent counties
With a major snowstorm looming, Gov. John Carney has ordered that starting at 10 p.m. Friday, no one except "essential personnel" such as first responders, emergency workers, and those delivering food and fuel may drive in Sussex and Kent counties.
Carney also issued a state of emergency order for Sussex and Kent and authorized the Delaware National Guard to assist with any response and recovery.
For upstate New Castle County, where the storm isn't forecast to be as severe as in the southern region of the state, Carney warned drivers that they should avoid the roads "unless there is a significant safety, health, or business reason to do so."
The governor said his measures statewide "will help personnel from the Delaware Department of Transportation more effectively clear the roadways, and help us provide services to our neighbors most in need."
Carney also directed state and local officials to remove abandoned vehicles from roads in Sussex and Kent counties — at vehicle owners' expense —while the driving restriction is in effect.
Under Delaware code, anyone who fails to obey an emergency order can be charged with a misdemeanor and, if convicted, fined up to $500 and imprisoned for up to six months.
Blizzard conditions are forecast Friday night through Saturday morning for Delaware's Sussex County, which hadn't seen a major snowstorm in five years but is now bracing for its second this month.
Sussex could get up to 14 inches, but the snow won't be as heavy upstate in New Castle County, where anywhere from 3 to 7 inches of the white stuff is forecast.
The whole state should expect lows in the teens Saturday and winds up to 35 mph that will make it feel like it's below zero, according to the National Weather Service.
The predictions and prospects have state emergency and transportation officials urging residents to prepare emergency kits and stay off the roads unless necessary from Friday evening through at least midday Saturday.
"Whereas we normally expect to see more snow up north this time, the beach areas are really going to get hit hard [by the nor'easter]," said Jeff Sands of the Delaware Emergency Management Agency, referring to towns such as Rehoboth Beach, Lewes, and Bethany Beach, and much of inland Sussex.
"It's definitely going to be a pretty rough situation down there and then working the way up through the state, potentially," Sands said.
As flurries appeared in the air in Wilmington about 10 a.m. Friday, DelDOT spokesman C.R. McLeod told WHYY News that for the previous 24 hours "we've been brining the roads, which is where we go out and we put down a saltwater solution, which really helps to prevent that initial ice-up from occurring on the roadways, especially when it's this cold."
The Department of Transportation is responsible for 14,000 lane miles up and down the state, and has plow trucks loaded with salt ready for deployment, he said.
"We've got about 40,000 tons of salt on hand for this storm,'' McLeod said. "In a typical statewide snow event, we will use anywhere between 10,000 and 12,000 tons of rock salt. Our crews reported this morning, and they're going to be staying on through the duration of the storm to make sure [the roads are] clear and treated."
McLeod urged motorists not to travel late Friday or early Saturday unless they must, both for their own safety and to let road crews do their work as efficiently as possible.
"The winds are really going to pick up, and it doesn't take much snow to make visibility very poor,'' he said. "There's the likelihood that we're going to see drifting snow because this is a lighter snow that's forecast. It can really make driving conditions really poor and just not going to be a good night to be out if you don't have to."
McLeod also cautioned drivers not to get careless once the roads are cleared, especially if they are not traveling on main roads.
"Anything we get is definitely going to be sticking around,'' he said. "And even roads that are clear, the potential is there for icing, especially on back roads."
Sands said Sussex County residents should have water, food and enough warm clothes and blankets or sleeping bags in case power is lost.
"Think through what you do if you lose power. That's one of the big things that we're concerned about with this storm. High winds and a lot of snow is a bad combination for trees and power lines, so make sure you've thought it through in advance and take some basic steps to prepare the next piece of it."
Sands suggests other steps such as "closing interior doors to help kind of keep the heat in," or "opening up the doors underneath your sink to help the air circulate so your pipes don't freeze."
He urged residents with questions to visit his agency's winter storm preparedness page.
The key, Sands said, is to "basically plan to not be able to get out of your house for a day or two. With the snowfall levels we're expecting, it's going to take a little bit of time to clean up."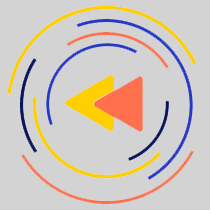 Saturdays just got more interesting.