Philadelphia to declare a snow emergency. Blizzard forecast for the shore
The Philadelphia region is expecting heavy snow and winds later today into Saturday. Meanwhile, New Jersey's coast is under a blizzard warning.
With the winter storm approaching, Acting Managing Director Vanessa Garrett Harley announced that a Snow Emergency will be declared for the City of Philadelphia beginning at 7 p.m. tonight
This means that all parked vehicles must be moved off marked Snow Emergency routes for plowing, as cars parked too close to the corner get in the way of snowplows. Any cars left on these emergency routes will be moved to other parking spots. More information on their locations, and what to do if your car is moved, can be found on the city's website.
"Crews will continue snow operations until all conditions are safe for travel," Harley said in a statement.
She warned that the expected heavy snow and wind gusts up to 30 miles per hour can reduce visibility for people driving, encouraging caution.
Meteorologists upgraded the Philadelphia region's winter storm watch to a winter storm warning Friday morning with heavy snow and winds predicted for most of the region later today into Saturday. Six to eight inches of white are expected in the city.
To prepare, the Philadelphia Streets Department says it will mobilize over 400 pieces of equipment including support from city agencies and contractors. The department said it has 45,000 tons of salt available, and that crews have been salting roads since Thursday.
Snow emergency routes, primary roads, and secondary roads will be serviced first, followed by residential streets. However, the city says this doesn't mean roads will be completely clear of snow and ice, but made passable for safe traveling.
Drivers are asked to allow extra time and maintain safe driving distances to allow for sudden stopping. Storm conditions will also increase the risk of slippery roads on untreated roadways.
Philadelphia has also issued the following reminders:
Do not shovel or plow snow into the street. This practice is illegal, unsafe and hinders snow operations. The penalty for violating this can range from $50 to $300 for each violation.
Clear a sidewalk path at least three (3) feet within six hours of the end of the storm.
Clear snow from neighborhood sewer drains to allow melting snow to drain.
Keep fire hydrants clear. Shovel 3 to 5 feet around your block's hydrant so firefighters can gain access safely during an emergency response.
Motorists should allow extra time, exercise patience and maintain safe driving distances.
Blizzard on the coast
New Jersey's coast is under a blizzard warning starting at 7 p.m. — and could get 10 to 15 inches of snow and poor visibility.
Philadelphia, where snow began to fall Friday morning, should get six to eight inches. Four to six inches is expected in northern Delaware.
"We encourage people just to kind of ride it out, you know, at home, you know, to stay off the roads tonight or tomorrow, said Jonathan O'Brien, a meteorologist at the National Weather Service in Mount Holly. "Let the crews do their jobs and keep the roads clear."
People on the New Jersey coast and in southern Delaware should look out for strong wind gusts that could exceed 50 miles an hour.
"And that will contribute to a lot of reduced visibility blowing and drifting snow," O'Brien  said.
Brian Warner was stacking carts at a Giant supermarket outside of Wilmington Friday morning, as shoppers streamed in.
"All it needs is just a little bit of snow and people will frantic and panic and all that," he said.
Patrice Hammond left with a full cart. She's been tracking the storm and came to get everything she needs before it hits.
"Just gonna sit home and catch up on some Netflix," she laughed.
Hugh Atkins' shopping list included a carton of eggs, but the several inches of snow predicted for the area had nothing to do with it. He says he's neither worried nor excited.
"You get to my age, it's just, you know, how much snow am I going to have to shovel?" he said.
The storm could bring more than an inconvenience to other parts of the region.
O'Brien said to watch out for possible power outages near the coast where the strongest winds are expected, and to check on neighbors.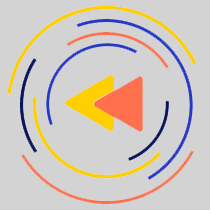 Saturdays just got more interesting.
WHYY is your source for fact-based, in-depth journalism and information. As a nonprofit organization, we rely on financial support from readers like you. Please give today.