Super Bowl Sunday bringing snow, rain to Philly region
This article originally appeared on NBC10.
___
Snow fell over the Philadelphia region Sunday morning in a quick-moving storm expected to last into the afternoon.
The NBC10 First Alert Weather Team has issued a First Alert through 3 p.m. Sunday for the entire greater Philadelphia area.
On Sunday morning the snow was accumulating in some neighborhoods and coming down in some heavy bands, making for poor driving conditions.
Most of the snow is expected to fall along the I-95 corridor, where people can expect anywhere from 3 to 6 inches. The Pennsylvania suburbs and Lehigh Valley, as well as South Jersey and central Delaware could get 1-3 inches.
Meanwhile, the Jersey Shore and Delaware beaches may get rain all day, but there is still a chance of up to two inches of snow.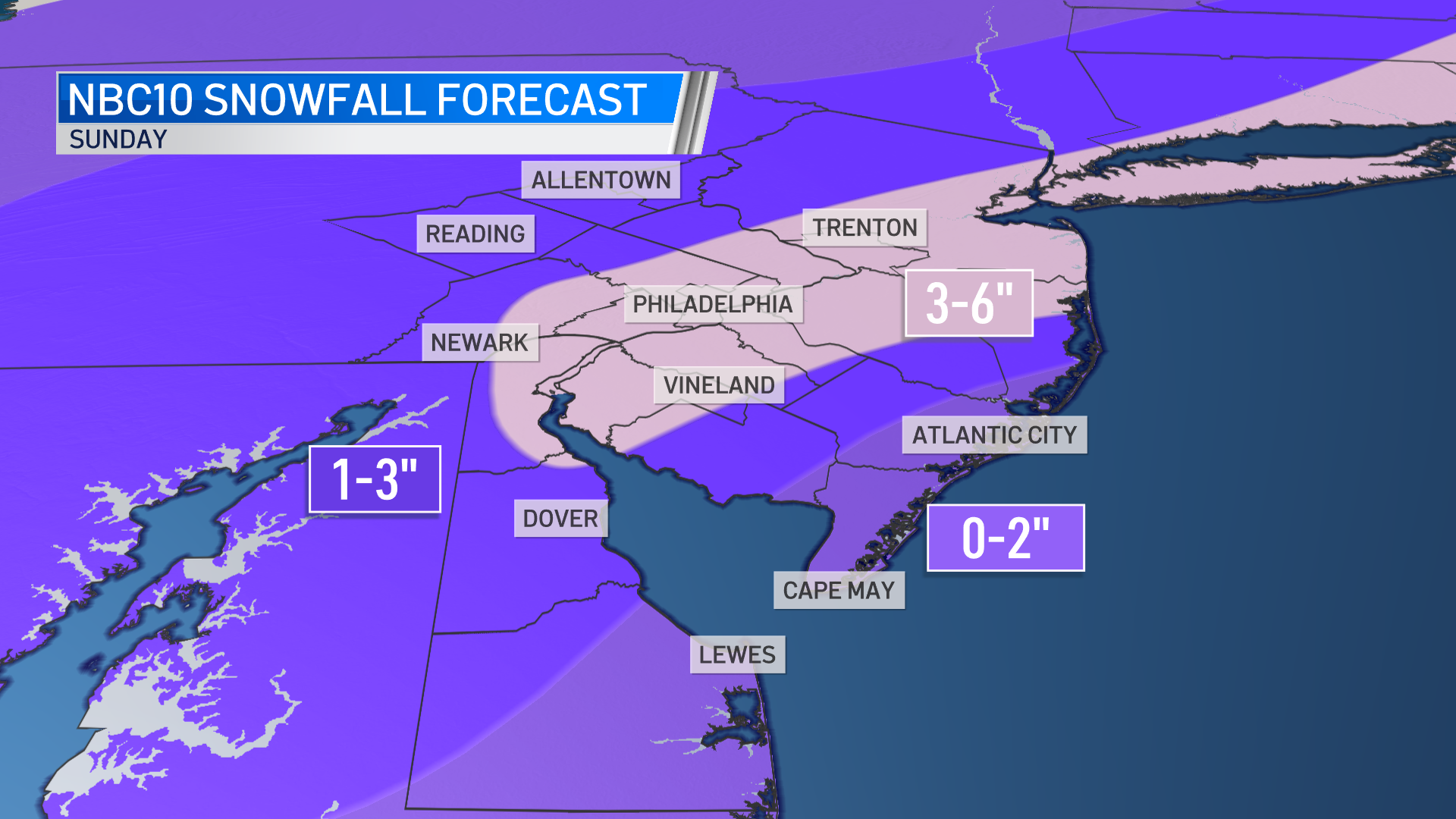 The heaviest snow is expected to fall from around 9 a.m. to noon. Things will start winding down around 3 p.m.
Winter storm warnings have been issued for Philadelphia, Montgomery, Delaware and Chester counties in Pennsylvania; Camden, Gloucester, Burlington, Salem, Ocean and Hunterdon counties in New Jersey; and New Castle County in Delaware.
The worst driving conditions will likely be from around 9 a.m. to noon in Philadelphia and the Pennsylvania suburbs, 8 a.m. to 11 a.m. in the Lehigh Valley, 9 a.m. to 1 p.m. in South Jersey and 8 a.m. to 10 a.m. in Delaware. It's best to avoid travel at these times.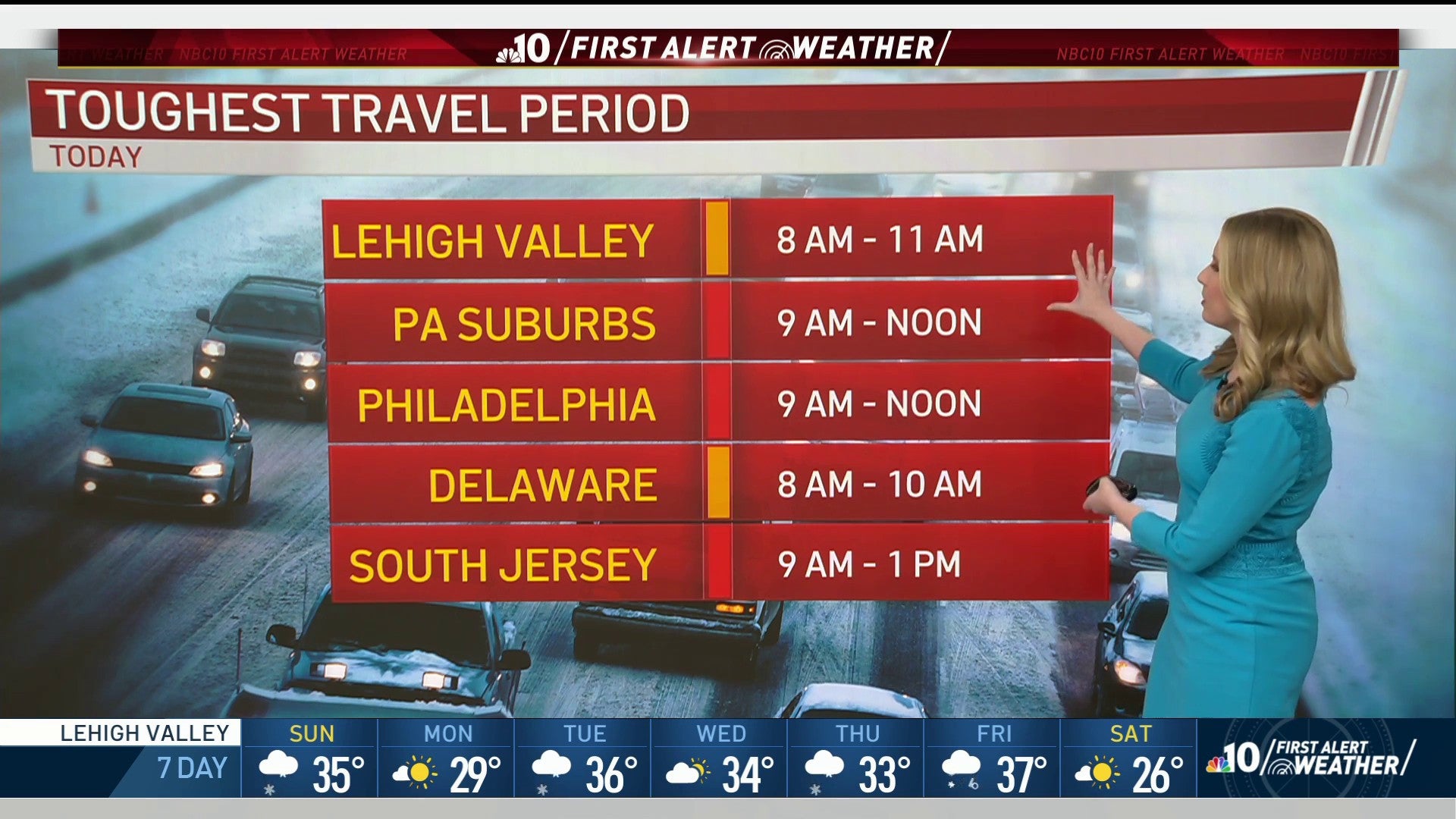 The storm is expected to wrap up during the afternoon of Super Bowl Sunday and should be gone by kickoff, but if you were planning on game-day takeout, you may want to hold off on ordering your food until later in the day and from a local business so that you won't need to drive far, in case roads aren't cleared.
Download the NBC10 app right now and continue to tune into NBC10 News on air, on Roku and on Apple TV as the First Alert Weather Team brings you the latest weather forecast through the weekend.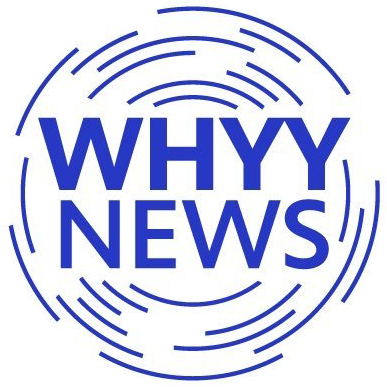 Get daily updates from WHYY News!