Some questions as N.J. expands free community college program
Lawmakers have a lot of questions about Gov. Phil Murphy's free community college plan and they raised many of them at a budget hearing on higher education.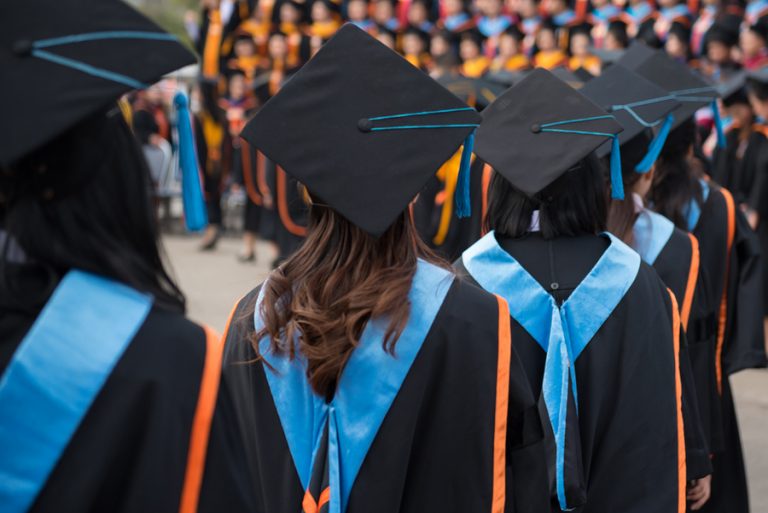 Lawmakers have a lot of questions about Gov. Phil Murphy's free community college plan and they raised many of them at a budget hearing on higher education Thursday.
Despite waiting on detailed data from a pilot program to come in, the administration is expanding community college opportunity grants (CCOG) to students at all county colleges across the state; last week Gov. Phil Murphy announced that the expansion would start with this spring 2019 semester.
The program was piloted in August at 13 schools. Counting that pilot a success, the governor is allocating $58.5 million to CCOG for the 2019-2020 academic year and is allowing students at all community colleges to use the grant funding to pay off their spring 2019 tuition bills retroactively. Until that announcement, only students at the 13 pilot schools could access the CCOG money for the spring semester (which began in January).
It is estimated that the $58.5 million will support approximately 18,000 students with annual family incomes not exceeding $45,000. These students don't have to do anything special to receive the grants; if they are eligible, the money will be applied to their student accounts automatically.
While the announcement drew praise from elected officials, community members, and education bigwigs, some lawmakers are not sold on the program.
Legislators on Thursday expressed their concerns to the Secretary of Higher Education Zakiya Smith Ellis, the executive director of the New Jersey Higher Education Student Assistance Authority (HESAA) David Socolow, and several college presidents at the higher education budget hearing in Trenton.
Not sold on the Murphy plan
"I'm having a difficult time wrapping my head around it," Sen. Paul Sarlo (D-Bergen) said of the CCOG program. He said he's a big supporter of the existing financial aid grant programs New Jersey offers — like Tuition Aid Grants (TAG), Educational Opportunity Fund (EOF) dollars, and federal Pell grants but isn't sold on Murphy's grant program.
"I'm a big believer in … having some risk, having some skin in the game as you sit in community college," Sarlo said. He noted that without a financial stake in their education, students may not pursue their degree or go after work opportunities as aggressively.
Socolow, however, painted a different picture, noting that from the administration's perspective, "over time we move closer to this overall goal of being able to have the state serve a greater role in covering tuition and fees."
As it stands, only students who meet the CCOG requirements — that is, those who are enrolled in at least six credits at a county college, have completed the Free Application for Federal Student Aid (FAFSA) and have an adjusted gross income between $0 and $45,000 — can have their tuition and fees completely paid by the state and federal government.
In academic year 2016-2017, New Jersey had the fourth-highest tuition and fee costs for public four-year institutions in the nation and recent studies show New Jersey college students have become among the most debt-laden in the country.
New Jersey Presidents' Council chair Joel Bloom noted the rising costs have been sending students out of state for their education, taking with them years of taxpayer investment in their previous education. According to a report by a New Jersey Business & Industry Association task force, Garden State taxpayers invest more than $20,000 on average per pupil per year for K-12 education.
How free is 'free'?
"In many instances, there is no longer a material difference between New Jersey's in-state tuition rates and the out-of-state tuition rates charged by those states to which New Jersey students migrate. Consequently, unlike students in most other states, New Jersey students do not have a financial incentive to attend college in their home state," Bloom testified.
Bloom said giving students a quality education at a reduced cost could mean adding serious value to New Jersey's economy both in terms of retaining a highly skilled workforce and a generation of consumers with money to spend rather than debts to pay off.
But Murphy's CCOG program is not quite a free ticket to school.
The program works by filling in remaining charges on a student's tuition bill after their financial aid is awarded. It's what's known as a "last dollar" grant, meaning it comes in to play after TAG, EOF, federal Pell grant and other funding sources for needy students are applied. Students who fill out their FAFSA are automatically considered for the program without any extra application steps.
"It's a gap filler," Socolow said, aimed at students who "have tuition and fees that exceed all the other grants, scholarship, and aid that they are receiving. So we are maximizing the federal Pell dollars first, then maximizing some of the other state programs."
According to data from the CCOG pilot program compiled by the Secretary of Higher Education's office, for students who are eligible for CCOG awards that aid covers approximately 43 percent of total tuition and fees for the semester.
Smith Ellis confirmed there was money left over from the CCOG pilot round which allowed for the extension of the grants to all students at county colleges retroactively for the 2019 spring semester. Sarlo, however, suggested that if money was left over, perhaps Murphy's $58.5 million may be in excess of what's needed. Smith Ellis and Socolow responded that with the expectation of free tuition, more students are anticipated to attend county colleges and the $58.5 million takes account of that.
What's more, all funds within HESAA's Student Assistance Program budget are allowed to be transferred interchangeably, meaning if there is any remaining money in the CCOG pot after all eligible students receive their funds, it can be used to, for example, augment the Tuition Aid Grant program for students who may not qualify for CCOG. In that way, whether the funds are all used for CCOG specifically, all the funds will be distributed to students in need.
As the Murphy administration moves to expand the CCOG program, however, lawmakers still have questions about the results of the pilot. Smith Ellis and Socolow said their impression of the results is positive, although they are still awaiting detailed data.
In response to questions from the nonpartisan Office of Legislative Services, the office of the Secretary of Higher Education reported that 9,313 students were eligible for CCOG at the 13 pilot colleges. Colleges are working with HESAA to determine how many of these students ultimately received or will receive CCOG awards. It also noted that approximately 2,400 additional students attended county colleges tuition-free last semester through newly identified eligibility for TAG.
Looking for other supports for low-income students
In addition to Sarlo's "skin in the game" concerns, Sen. Sandra Cunningham (D-Hudson), chair of the Senate Higher Education Committee, questioned whether the new funding will be worth it if low-income or minority students aren't getting the support while in school for things like counseling services, tutoring, career placement assistance, childcare, and academic guidance.
"I don't think money is a reason people drop out of community college or don't go," Cunningham said. "There isn't anything saying you're providing support for these students … has there been any consideration that they receive a certain amount of support?"
Smith Ellis said she agrees with Cunningham's concerns. "It's not just funding … we want students to have those kinds of supports… and wrap-around services," she said, adding that EOF funds which provide financial support as well as services such as counseling and tutoring to low-income students can help in that realm.
Lawmakers also raised concerns about students not being able to use the CCOG money for summer semesters or some career-specific programs such as nursing — which incur additional fees on top of those charged to all students. Smith Ellis responded that the program will evolve and the Murphy administration is looking to improve and expand it while keeping it cost-effective.
Meanwhile, college presidents are emphatic that free tuition for community college is a good first step in the right direction for New Jersey students from all backgrounds. Will Austin, president of Warren County Community College, which participated in the pilot, said that he has seen incredible results and he believes in the promise of the program.
"We're going to change lives," Austin told lawmakers. "We're going to transform people."
WHYY is your source for fact-based, in-depth journalism and information. As a nonprofit organization, we rely on financial support from readers like you. Please give today.