Some Philly COVID-19 survivors reject the president's downplaying of the virus
When President Donald Trump returned from Walter Reed Medical Center on Monday, after a weekend in the hospital to treat a COVID-19 infection, he stood in front of the White House and proclaimed that he learned a lot about the disease, adding: "Don't let it dominate you. Don't be afraid."
That part did not bother Diamond Franklin, a Philadelphia musician who lost her grandmother and great-uncle to the coronavirus in April. She does not want the virus to "darken our spirits."
But what happened next bothered her deeply: the president removed his face mask and entered the White House.
"I think the simple act of removing his mask in front of millions of people, moments after leaving the hospital, is unfortunately a sign that he did not learn very much," said Franklin.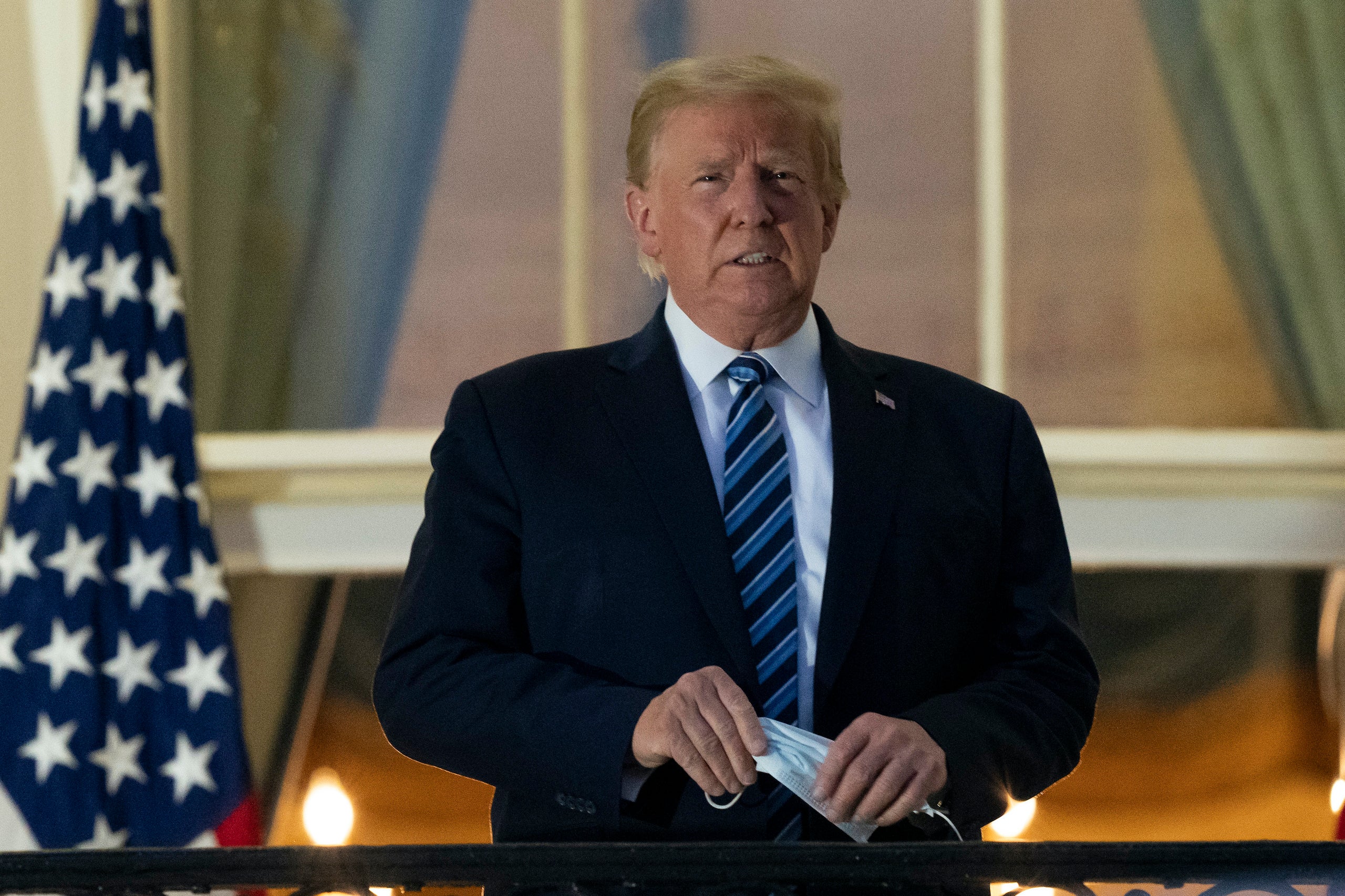 Since members of her family died, as well as those of a close friend, the pandemic has become a constant concern for Franklin. She works from home teaching music lessons online. If she must go out, she wears a mask. She sanitizes her groceries as soon as they enter the house.
Franklin found Trump's downplaying of the virus to be disrespectful, as more than 210,000 Americans have died from the disease.
"If Trump has any concern or care for Americans who have lost loved ones, then he should set a better example as a leader," she said.
As an African American in Philadelphia, Franklin is part of a population that is nearly three times more likely to know someone who died of COVD-19 than white Philadelphians, according to a new Pew survey.
Many people in the region who have been directly impacted by the ravages of the coronavirus responded negatively to Trump's behavior.
"It's dangerous, this is real, and you better take it seriously," said Ed Lis, of Coatesville, Pennsylvania. In April, his 15-year-old son, Andrew, was diagnosed with multisystem inflammatory syndrome in children (MIS-C), a potentially fatal illness associated with COVID-19. It can cause severe gastrointestinal and neurological problems.
On April 15, Andrew was rushed to an intensive care unit, where he was treated for heart failure and intubated. After 10 days he was allowed to go home. The teenager is now stable, but still, six months later, is regularly observed by a cardiologist.
"We pray to God there aren't any long-term consequences, but nobody knows," said his father, Ed. "This is a new reality."
Ed Lis would prefer the president address the ongoing threat of the pandemic, rather than sanitizing it.
"We need leadership that respects science, respects medicine, follows the guidelines and tells everyone else to do the same," said Lis. "If we all play by the rules we will make it out the other side."
Rosalind Pichardo, of Kensington, believes Trump has been irresponsible in his handling of his own recovery.
"When you don't value life, when you don't value a person because they don't honor your beliefs, it's sad," she said.
Since March, Pichardo has contracted COVID-19 twice.
Pichardo spends her days giving out meals as a part of a free food program run by the city and Prevention Point, Philadelphia's syringe exchange program. She doesn't know for certain how she got COVID-19, but she can guess: reversing overdoses is pretty much impossible from six feet away.
She did her best to always wear a mask and wash her hands, but she tested positive for the coronavirus back in March. The hospital turned her away when she showed up short of breath with a fever, because they said she wasn't sick enough. She recovered at home.
Out of the woods, Pichardo went back to work in the neighborhood, handing out food, unused syringes and reversing overdoses. She always wore a mask.
And then, six months later, she got COVID-19 again.
"I was in awe," said Pichardo. "I couldn't believe this was happening. And I couldn't believe it was worse than the first time around."
Her second round of infection re-ignited her epilepsy. She had been seizure-free for two years.
"I was like, 'Man, this is a whole new ball game here.' I was really scared. I was so scared this thing was gonna take me out," she said.
Pichardo stayed at Temple University Hospital, where she was given Prednisone to calm her seizures. After a few days she was released. She is now seizure-free and testing negative for COVID-19.
She is back doing her work helping people on the streets of Kensington, this time wearing two masks. Pichardo does not see any other option.
"Where I live is my reality, and I can't necessarily escape this life," she said. "It's not like I can pack my stuff and say: 'I can't do this anymore, I'm gonna find another career. I'm gonna find another thing to do.' This is my life."