Small post-fire rooming-house reforms advance in City Council
Philadelphia's Department of Licenses and Inspections has been pushing for legislative reforms to change how the city regulates group living facilities.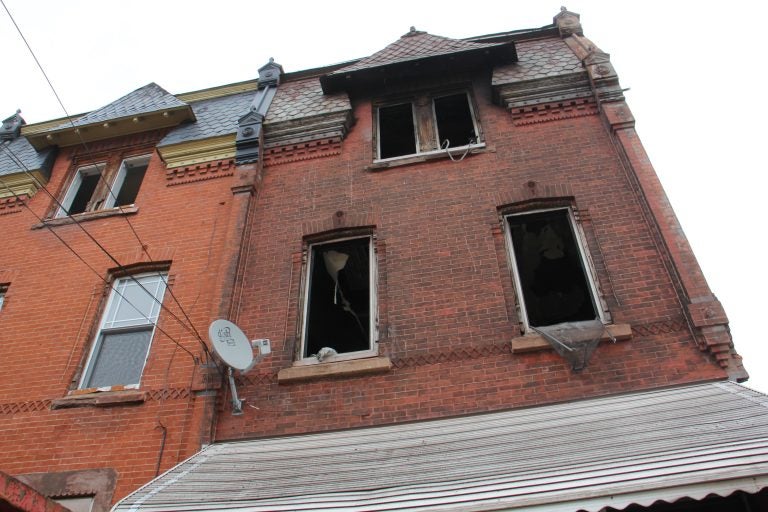 Since the rooming-house fire that killed four people in March, Philadelphia's Department of Licenses and Inspections has been pushing for legislative reforms to change how the city regulates group living facilities.
On Monday, a City Council committee advanced a bill that would require hardwired, interconnected smoke detectors in all "congregate living facilities" — meaning those in which individual residents share the kitchen and bathrooms.
Only 82 such rooming houses have been registered with the city since 2006, however. Most  operate under the radar, so the bill will do little unless City Council advances legislation to make it easier to establish legal rooming houses.
"We have knowledge of very few of these actual locations because they tend to operate underground," said Mike Fink, deputy commissioner of Licenses and Inspections.
Earlier this year, in an exclusive interview with PlanPhilly, L&I Commissioner Dave Perri said he wanted City Council to radically rewrite the zoning code to allow more rooming houses. In a city where almost 200,000 people live on less than $10,000 a year, he said, boarding houses are springing up to meet demand for smaller units and lower rent.
But the zoning code makes it difficult to establish rooming houses legally because homeowners groups typically try to discourage such uses in their immediate neighborhoods.
After Monday's hearing, several council members said they favored taking up the issue in the fall.
Committee chair Maria Quiñones-Sanchez said she has been working with the Planning Commission to craft an overlay to encourage construction of smaller units near the Market-Frankford El stations in her district.
"We hope to have something that provides incentives for underutilized commercial spaces along the El," said Quiñones-Sanchez, "providing owners by right the opportunity to create smaller units and some affordability and at the same time be able to fill the second and third stories" of buildings once intended for mixed uses.
Quiñones-Sanchez has 10 El stops in her district. Some are near explosive residential growth, while others are next to open-air drug markets. But in neither case has the old commercial uses under the train line, or the potential residential spaces above them, been restored to their former vitality.
"if it works, we can work with L&I to create these categories because we do want everyone to embrace it," she said. "Everyone knows these folks exist, everyone knows about these cooperative living situations under the radar. We want to create scenarios where we are incentivizing code compliance and bringing them [out of the shadows]."
Councilman Allan Domb said he liked Perri's ideas and cited cooperative-living companies such as Padshare in other cities that generally target higher-income individuals than most rooming houses in Philadelphia do.
Councilman Mark Squilla sounded the most reserved note about the idea of zoning changes to make rooming houses more accessible.
"People are open to ideas, but it has to be vetted through a bunch of the community's concerns," Squilla said, "to see what we as a city could do to help affordability, but also to look at what the negative impact on the surrounding community would be if we had a lot more of these facilities located in residential neighborhoods."
At the hearing, L&I's Fink said the department is trying to use data mining to better pinpoint where illegal rooming houses are in the city. Currently, the department fields more than 500 complaints about alleged rooming houses a year, but those can be very hard to investigate because residents often refuse to open the door.
By looking at water and electric use, the city can better pin down which buildings are using those resources more compared to other properties with similar base zoning. Then L&I can target the properties' owners rather than their residents, Fink said.
Council members agreed there is more the utility companies could do to help city agencies.
"PGW and PECO often install meters without verifying whether the places are zoned and licensed," said Quiñones-Sanchez. "We would probably be asking this committee in the fall to engage with us and in a conversation about thatnow that we have eClipse [L&I's new electronic system] and there is an easier way for them to do the verification."
WHYY is your source for fact-based, in-depth journalism and information. As a nonprofit organization, we rely on financial support from readers like you. Please give today.