Renter beware: Philly's deadly housing problem
Invisible, uncounted tenants like the Johnsons are nothing new in Philadelphia.
The 1800 block of North 21 Street looks a lot like many stretches of North Philadelphia, with three-story red-brick rowhomes standing over vacant lots and cracked sidewalks. But the neighborhood is more complicated than it looks. Some of these handsome, weathered buildings house one family, while others quietly, and often, illegally, shelter multiple families in small, subdivided units invisible to the outside.
One of these makeshift affordable housing developments, 1855 North 21st Street, lit up in flames last week, killing four people, including Alita Johnson, the woman who called 911 to report the fire. Johnson, 25, lived in the three-story brick building with her father, 64-year-old Horace McOuellem and her 3-year-old son, Haashim Johnson.
The blaze began on the second floor of the rowhouse, trapping the family in a small third-floor bathroom. Alita Johnson called 911 as flames licked the structure around her. The firefighters soon responded, but they did not find Johnson, her father and son in the parts of the third floor they were able to search. (Other residents of the building assured the firefighters they hadn't seen the family in weeks.) The three bodies were not found for three days, and only after multiple calls about the missing family were made to officials, relatives say.
City officials cannot yet comment on the cause of the fire, but they say that the fact that the building was an off-the-books rooming house confused matters and may have contributed to the three-day delay in the discovery of the family.
"There is no database, there is no list, we don't know who is in a building at any given time," said Fire Commissioner Adam Thiel at a press conference on Tuesday evening. "It is also important to note that this building was zoned and expected to be a single-family dwelling where you would be able to expect the people who live there to be able to account for the other residents."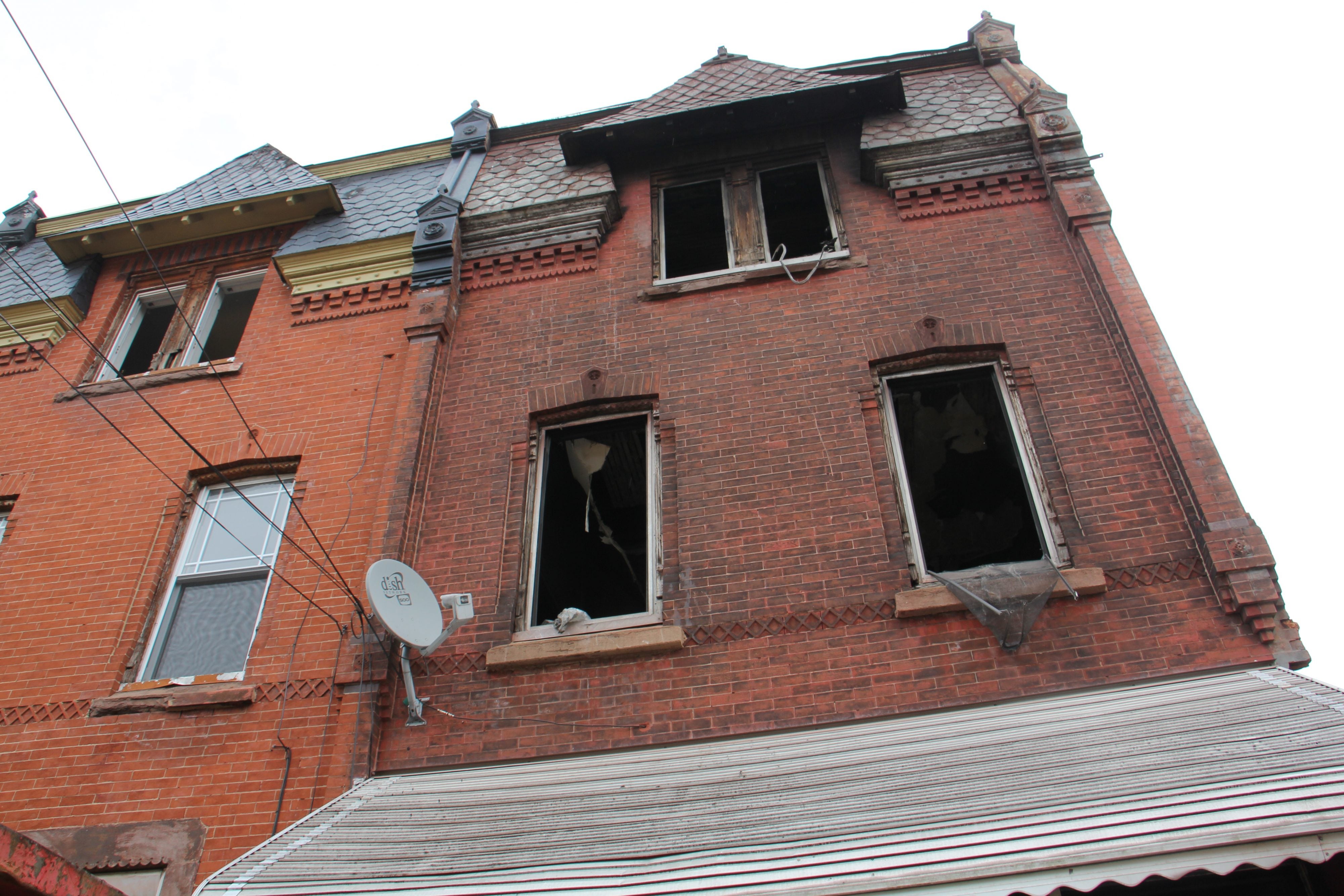 Invisible, uncounted tenants like the Johnsons are nothing new in Philadelphia. City officials razed hundreds of illegal boarding houses in 20th-century slum clearance efforts, and have in the generations since, passed numerous housing regulations aimed at preventing tragedies like the one experienced on North 21st street last week.
Yet in a city where over a quarter of the population subsists below the poverty line, people continue to find shelter where they can afford it. There are many legal boarding houses in the city, but there is also an uncounted multitude of the illegal units.  And for many people, the choice comes down to an unregulated dwelling or the streets.
There is no way to know exactly how many Philadelphians live in illegally subdivided homes, city officials say, but they acknowledge that the problem is not going away.
"In a city as poor as Philadelphia, with an affordable housing shortage, it's not surprising that we see boarding houses all over the city and especially in North Philadelphia," said Karen Guss, a spokeswoman for L&I. "You would be surprised to find out how many there really are. Many are indistinguishable from any other single-family rowhouse. It's also not the case that every rooming house is a fire trap, many of them are up to code."
Brittany Dixon lives on the 1800 block of North 21st Street in another three-story house that has been carved into multiple units.
"It's common around here that most of the house are in apartments, but you can't really tell them apart," Dixon said.  "You think it's just a house, but it's two with two or three [families] living in different complexes. Is it hazardous? I don't think it's hazardous as long as you have a fire safety escape and people can get out."
Rooming houses are more susceptible to fires—the more people in a building, the more likely someone ends up smoking in bed—but the danger is greatly magnified in off-the-books establishments that are often not up to code. The home that burned last week lacked the required battery-powered smoke alarms, according to the Department of Licenses and Inspections (L&I). In addition, tenants can more easily overload the circuits by plugging in a host of electric devices in rooms that can't safely host both kitchen and bedroom appliances.
But representatives of the department also cautioned against maligning rooming houses as inherently dangerous or disruptive. Instead, rooming houses should be considered a form of unsubsidized affordable housing, as long as they are run according to city regulations.
The smaller the unit, the lower the rent, and for many low-income Philadelphians, a small apartment is the easiest way to find cheap housing. If run well, rooming homes can help fill an important gap in a city where low wages and joblessness are at the heart of the affordable housing crisis.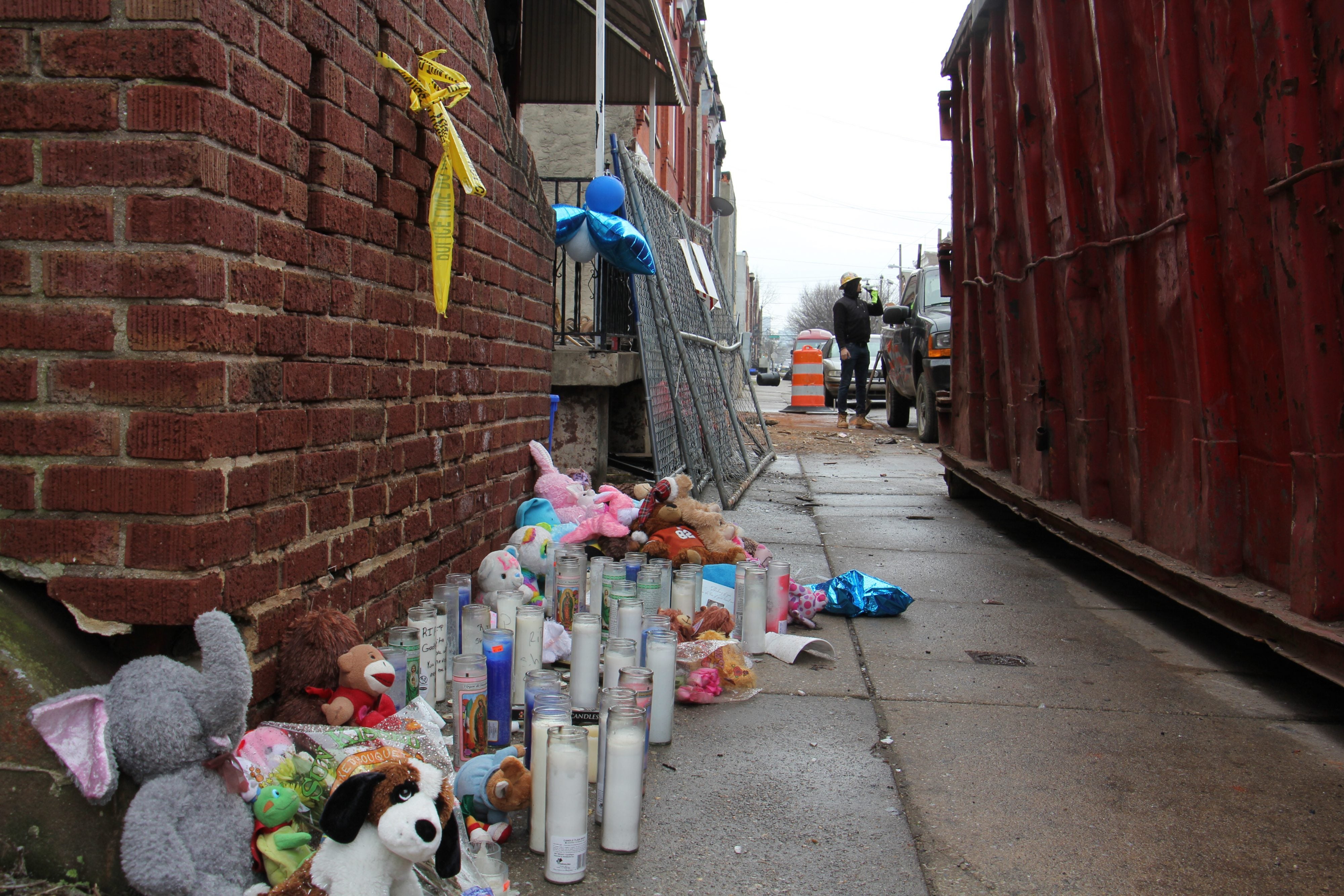 Guss says that L&I  targets unregulated and illegal boarding houses, where most of the danger lies. The agency depends on tips from neighbors—which happens more frequently in upscale neighborhoods—as well as a more limited proactive investigative campaign.
In some cases, the people who operate these off-the-books establishments have good intentions but don't want to deal with the dizzying complexity of the city's bureaucracy and regulations. In many neighborhoods, even those with a desperate need for cheaper forms of housing, they also do not comport with zoning. Homeowner-dominated civic associations often push for zoning neighborhoods as single-family regardless of the appetite for other forms of housing, which is often in demand among less politically influential groups.
Even the notably lenient Zoning Board of Adjustment is known to frown upon those seeking variances for rooming houses, especially in a parcel zoned for single family or in the face of neighborhood opposition. (The hurdle to establish, or legitimize, a rooming house is lower in multi-family zoning districts where a special exception is needed instead of a zoning variance, which are easier for neighborhood groups to fight.)
But the demand nonetheless exists. Only one-quarter of eligible Americans receive housing assistance. In the absence of a massive change in federal policy, these kinds of housing fill the void.
"They aren't getting subsidized housing, so there is absolutely a demand for this bottom band of housing," says Robert Fairbanks, a fellow and lecturer at the University of Pennsylvania and author of "How It Works," a book about recovery houses in Kensington. "People have to live somewhere. For all the critiques, where are people going to live if they don't have good credit, without money for a security deposit? You have to have these rental markets that often go under the radar."
Providing unsubsidized housing for the poorest Americans is a business with unique pressures from both economically unstable tenants and older housing stock. Many operators continue to work in the shadows to drive down costs. It's impossible to say how many landlords there are like 1855 N. 21 St. owner Tyrone Duren, who was operating without a rental license or basic safety features. The city says he owns at least 30 properties in the city and that the house at 1855 had previously been shuttered as an illegal rooming house.
James Simms, a resident of the 1800 block of 21st Street, says most of the remaining houses on the block are occupied by a single family, but a few others have been turned into apartments too. The residents of the incinerated rooming house never caused any problems, and the building wasn't an unpopular presence on the largely single-family street, he recalls.
Simms says his former neighbors will be missed.
"The people in there was cool," said Simms.  "It wasn't like they had people in there that was a problem. Everyone in there was pretty much down to earth people who minded their business. They weren't out here like that. They'd be on the porch or you'd catch them going to the store, but they was cool people. Good people. It's a major, major, major loss."
WHYY is your source for fact-based, in-depth journalism and information. As a nonprofit organization, we rely on financial support from readers like you. Please give today.