Philly has few affordable homes for multigenerational families. There are no plans to change that
Philadelphia Housing Authority has some five- and six-bedroom apartments to its name, but they are "exceedingly rare," CEO Kelvin Jeremiah said.
Two days after 12 people died when their apartment caught fire, Philadelphia Housing Authority CEO Kelvin Jeremiah said the agency had "absolutely no indication" the intergenerational clan wanted to move out of their four-bedroom unit.
But even if the family members did want to leave as relatives have told reporters, the agency would have struggled to accommodate them, especially if the family wanted all 14 to stay together in a bigger home. Of the roughly 14,000 units in its portfolio, the Philadelphia Housing Authority doesn't have any big enough to house a group that size.
"We don't have seven-bedroom apartments," said Jeremiah, PHA's president and CEO.
The authority has some five- and six-bedroom apartments to its name, but they are "exceedingly rare," he said. There are no immediate plans to change that, in part because larger units are more expensive to build and PHA has limited resources.
This reality is not just a math exercise. It's a component of PHA's core mission and challenge: providing housing to all of the people who need it.
The authority's waiting list is currently 40,000 names long, with an average wait time of 10 years. That includes any number of large families, who Jeremiah said typically want to stay together rather than be split among two or three smaller units.
The result is that families like the one at the center of the city's deadliest fire in decades are stuck with living spaces that are too small — what PHA refers to as being underhoused. Housing advocates say that can have tragic consequences in the case of a fire.
"This is a tragedy of the systems that trap people in poverty. And I don't think this is the last time that something like this is going to happen. It's certainly not the first time that some version of this tragedy has occurred," said Jennifer Collins, an attorney in the housing unit at Community Legal Services.
And yet there appears to be little recourse. Even if they were OK with splitting up, underhoused families are not a top priority for PHA.
"There's a family who needs a house because they're in a domestic violence situation. They are prioritized. There's a family who needs to get out of a situation, whether an intimidated witness that is cooperating because there is gun violence. They are prioritized. There are families who need a handicap-accessible unit because they can no longer go upstairs because their legs have been amputated because they have a heart condition. They get prioritized," said Jeremiah in an interview, his first since the fire.
By the time you get to the underhoused families, he said, there simply aren't many units left.
The shortage can also be explained by the fact that there is almost always a lack of available PHA units. It is not uncommon for residents to stay in their apartments for decades because they are never able to earn enough money to leave public housing, which provides heavily subsidized rents. And because poverty tends to run in intergenerational cycles, it is not rare to have grown children and their children living under the same roof as their grandparents.
For Jeremiah, all of it comes back to money. If the federal government supplied more of it, he could build more units. More units means he could accommodate more underhoused families without compromising other families on the waitlist, for example.
"We need folks to step up and not just give lip service to what is becoming increasingly an urgent, urgent need. Our families can't wait. They cannot wait anymore. It has become an issue of life and death,"Jeremiah said.
Shawlyn Way agrees. The Philadelphia resident lives in a rooming house with 10 other adults, seven children and no fire extinguishers or working alarms. She said the lack of available affordable housing forces people to crowd into unsafe situations. She doesn't understand why PHA has so many public housing units are sitting vacant given the demand and pointed to agency-owned properties that remain empty.
"PHA needs to get it together to move these families into these empty homes," Way said.
A PHA spokesperson said the agency has nearly 700 vacant affordable housing units scattered across the city — beyond its traditional public housing portfolio.
No plans for PHA policy change
Dr. Akira Drake Rodriguez, an assistant professor of city planning at the University of Pennsylvania, said Jeremiah's plea for more funding is not unwarranted. Investment in public housing has been on the decline for decades, and not just in Philadelphia. But Rodriguez also said the issues the fire in Fairmont raises are not new, meaning PHA could have taken steps to address them before last Wednesday. This includes how to better serve larger families who need public housing.
"That is something that I think the housing authority could do is just start to really refocus on the tenants and think beyond the housing stock," Rodriguez said. "They're not engaging with them as actual stakeholders."
For the moment, PHA does not have any concrete plans to change any of its policies or add new ones in the wake of the fire. Jeremiah said everything is on the table, but that anything the agency does must be supported by its tenants.

WHYY is one of over 20 news organizations producing Broke in Philly, a collaborative reporting project on solutions to poverty and the city's push towards economic justice. Follow us at @BrokeInPhilly.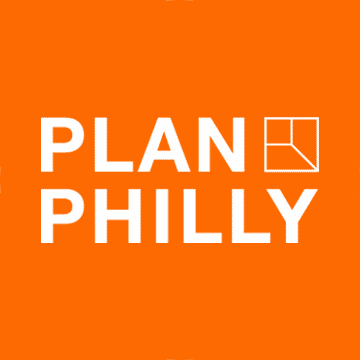 WHYY is your source for fact-based, in-depth journalism and information. As a nonprofit organization, we rely on financial support from readers like you. Please give today.