Should Delaware allow terminally ill patients to be prescribed medication to end their life?
State Rep. Baumbach has been trying to get his bill passed since 2015. The Medical Society of Delaware has dropped its opposition, but plenty of foes remain.
Listen
2:14
Dawn Lentz has seen too many of her friends in Delaware die in agony from cancer and other illnesses without having the option to go out on their own terms.
Lentz, who has a debilitating spinal disease, doesn't know whether she would ever drink a lethal cocktail of medications aimed at ending her life peacefully in a few hours. But she insists that Delawareans have long deserved to have that chance.
So Lentz didn't mince words when she addressed state lawmakers at a hearing this month on a bill to authorize just that – medical aid in dying.
"Because of your inaction, the only choice they had was to endure excruciating suffering before their deaths,'' Lentz said of her deceased friends. "Right now, there should only be one person that each one of you is thinking about – the person that you're going to help. If this bill only helps one person, then it's worth it."
State Rep. Paul Baumbach has been trying since 2015 to authorize doctors to prescribe life-ending medications, but only in limited circumstances. But the bill has never had enough support to merit bringing it up for a vote. He hopes this year is different, now that he has 11 co-sponsors, including House Speaker Pete Schwartzkopf. All the sponsors are Democrats.
"The government should not get between a dying person and their physician, their willing physician,'' Baumbach said. "This is somebody who lived their life and would love to live longer. But they would like to have this prescription and these medicines if the pain in their final days becomes unbearable."
This year's version of the bill would let advanced practice nurses join doctors as those authorized to prescribe the life-ending drugs that the patient must take themselves. No one would be required to prescribe the drugs to a patient requesting them, however. It would be purely voluntary for the medical professionals.
Baumbach points out that 10 other states, including New Jersey, now allow medical aid in dying, and that his bill is modeled on the law in Oregon, which has been in place for 25 years.
The Medical Society of Delaware this year has dropped its opposition to the bill, and is taking a neutral stance, although the group's president-elect, Dr. Robert Varipapa, is supporting it. The League of Women Voters of Delaware is also a backer.
But there are plenty of foes. They include the trade groups for Delaware hospitals and nurses and the Catholic Diocese of Wilmington. About 1 in 5 Delaware residents are Catholics.
"Physicians assisted suicide goes against the Christian belief that life must be respected and protected from conception to natural death,'' diocesan spokesman Robert Krebs said.
"What we should be doing as a society is promoting laws and legislation that would help people who are ill, people who are suffering and who need maybe mental health resources. Maybe they need hospice care or palliative care."
Baumbach said he and other advocates stressed that they object to the term "assisted suicide," and don't use it when discussing the process of providing medication to a terminally ill patient so they can end their own life if they so choose.
The bill has numerous provisions that Baumbach says prevents patients from being coerced into ending their own lives, or from merely seeking dangerous drugs. Among them:
The patient must be a Delaware resident who has been diagnosed with a terminal illness, one that is incurable and likely to result in death within six months.
Only the patient can request the medication "to end their life in a humane and dignified manner." A patient's guarding or surrogate health care decision maker cannot make the application.
The patient must make two verbal requests to their physician or advanced practice nurse more than 15 days apart, followed by a written request.
After the second verbal request, the doctor "must offer the individual an additional opportunity to rescind this request, as well as "all available treatment options, and the alternatives and the foreseeable risks and benefits of each." Options must include pain control, palliative care, and hospice care.
The written request must be made in the presence of two adult witnesses, but none can be a relative, someone entitled to any portion of the patient's estate, the attending medical provider, or the owner or employee at the health care facility where the patient is being treated.
The patient can rescind the request at any time, and the attending medical provider must offer the patient the chance to rescind it.
The patient must be notified that they have no obligation to take the medication or even fill the prescription.
The doctor must confirm that the request does not arise by "coercion or undue influence" by discussing with the patient in private.
The doctor must also refer the individual to a consulting medical professional.
If there is concern that the patient "may not have decision-making capacity," the doctor must refer the patient to a psychiatrist or psychologist and then add that physician's written determination to the patient's medical record.
The doctor must counsel the patient on potential benefits of notifying their family and having at least one other person present when they end their life.
'She only had energy left to bite her lips until they bled'
The House Health and Human Development Committee released the bill for consideration by the full body on Jan. 19.
During the hearings, about 60 people spoke for and against the legislation.
Dr. Varipapa, the Medical Society's incoming president, joined a handful of medical professionals in supporting the measure.
Varipara, a neurologist who was not speaking for the medical group but in his personal capacity, told lawmakers he watched his wife die a slow, agonizing death from ovarian cancer nearly two years ago. He wished she had the option of ending her own life and that he has that option to discuss it with patients.
"My 30-plus years as a physician did not prepare me'' for the process of watching his wife die, Dr. Varipapa testified. She suffered during the last three months of her life, in spite of the best hospice and palliative care."
If the bill passed, it "would give me peace of mind knowing that medical aid in dying is the end of life option for myself and my family and patients who requested it,'' he said.
Dr. Anna D'amico, a Newark obstetrician, said she supports the bill because of "my own experience of sitting by the bedside of two close family members who literally screamed themselves to death."
She urged lawmakers to "pause for a moment and think about what I just said. Those relatives were receiving palliative care under hospice. I am here to testify that such services are not foolproof, despite what dedicated physicians in this area would have you believe."
She said her aunt, who lived in a nursing home under palliative care, "became too exhausted from screaming to do more than suffer in silence as tears rolled down her cheeks. She only had energy left to bite her lips until they bled."
'Promise of a good death will seduce doctors and patients'
Dr. Neil Kaye, a Hockessin psychiatrist, testified that he and fellow practitioners are not equipped to "determine competency to commit suicide." He also said he has an obligation to attempt to save the life of a patient who wants to take their life.''
He said he feared that "the promise of the good death will seduce doctors and patients into choosing suicide instead of fighting for life. … Normalizing suicide is not the message this legislature should send to children and teenagers in Delaware."
Delawarean Donna Austin acknowledged the testimony of those who had to bear the suffering of their loved ones. But she said her husband cared for his grandfather, who was "his best friend,'' while he died from lung cancer.
But during this period, the dying man "had one day where he was with it. He was lucid, he was with his family and my husband said it was the best gift, even though he was sick and dying, he got to be there with him.  And that in itself was a gift.
"And you can't take that away. There's lessons to be learned from life in the good times and the bad times and that's just part of that. You can't take that away. It's part of life. So I do oppose this bill."
Other speakers worried that the medications could be abused or perhaps taken from a housemate or visitor before the patient decided not to use it.
Baumbach said there is no record of that happening in Oregon, either before or after the person decided to take the cocktail to end his or her life.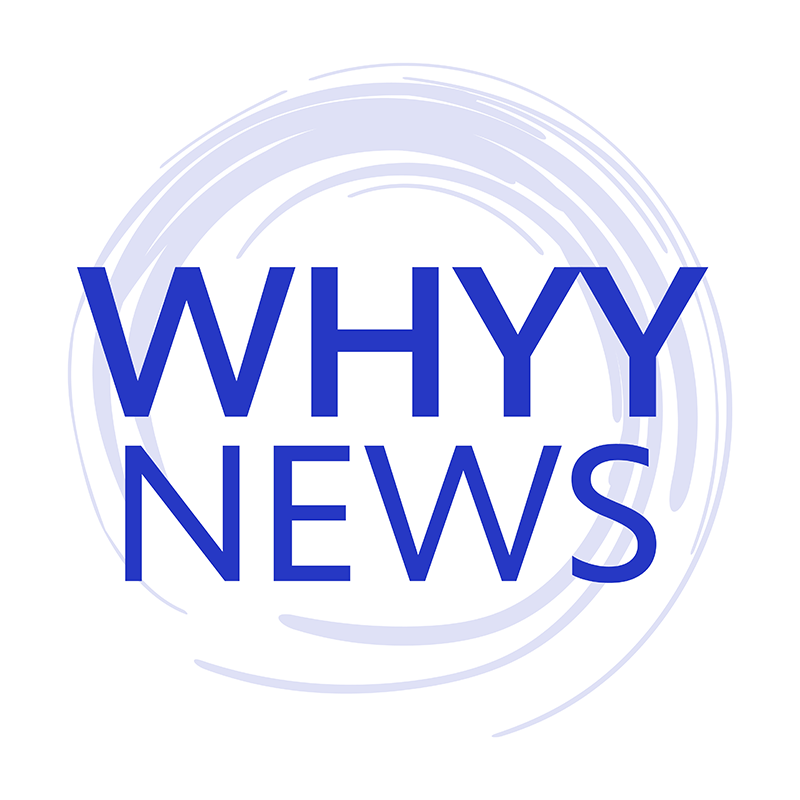 Get daily updates from WHYY News!
WHYY is your source for fact-based, in-depth journalism and information. As a nonprofit organization, we rely on financial support from readers like you. Please give today.