SEPTA hits 99 percent on-time regional rail performance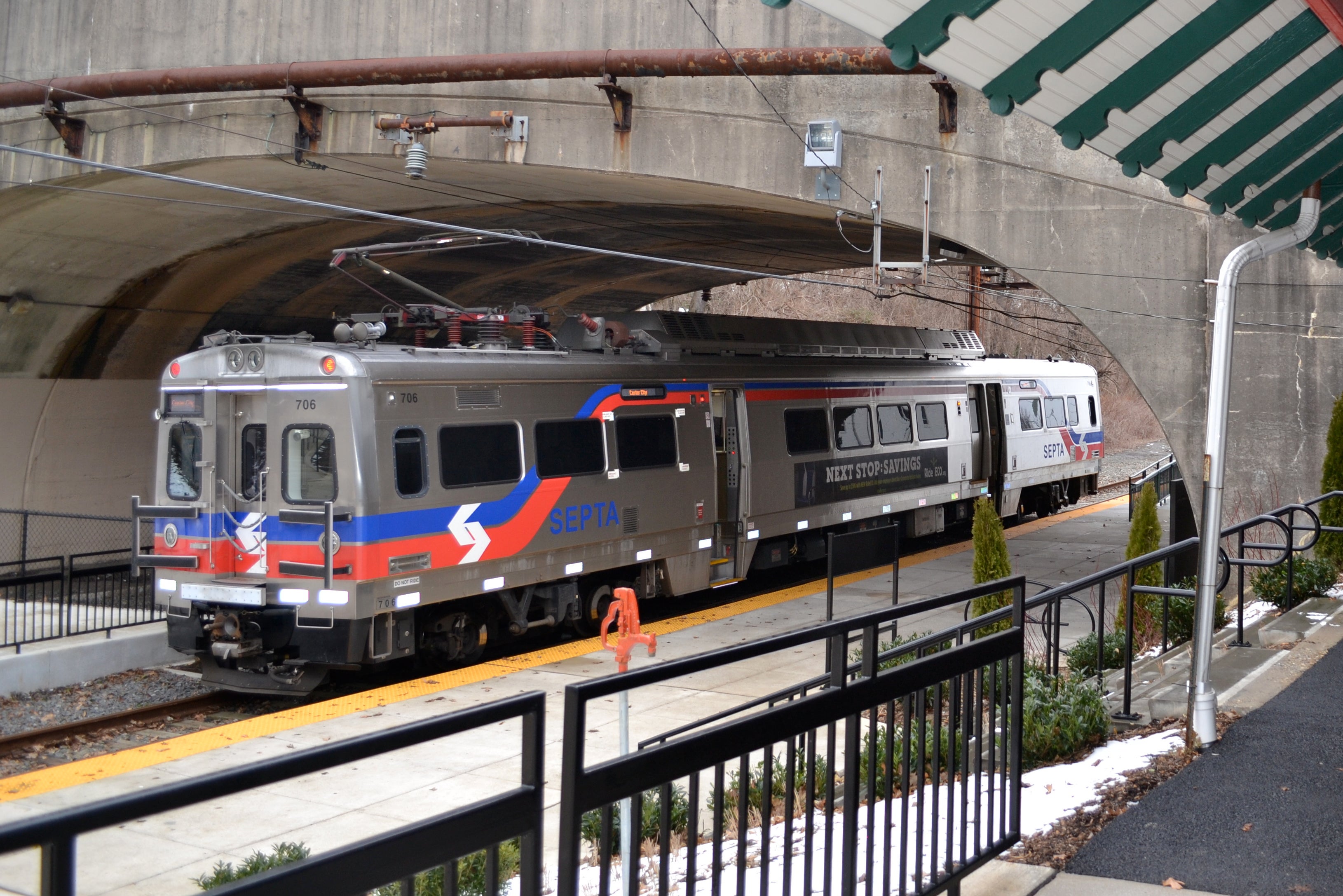 SEPTA's on-time regional rail performance peaked at 99 percent this past month, making March its best on-time performance month in recent memory – an achievement officials attribute to the now complete Silverliner V order.
"We had our best on-time performance month that I ever remember, and that was during the Flower Show," said Jeff Knueppel, SEPTA's deputy general manager.
At its peak efficiency this March, SEPTA ran 729 of 740 regional rail trains on time. That is a 99 percent on-time performance rate and an accomplishment Knueppel didn't think he would see during his time at SEPTA.
"There's a lot of things that have gone into getting us to the number we're at, but the jump happened just recently, right after all the Silverliner IIs and IIIs were retired," Knueppel said.
As PlanPhilly reported recently, Hyundai Rotem completed SEPTA's $274 million contract for 120 new Silverliner V trains just a few weeks ago. All of those trains are now part of SEPTA's active regional rail fleet, which also includes 231 Silverliner IV trains and 61 Bombardier trains. Thanks to this contract, SEPTA was able to retire its 73 Silverliner IIs and IIIs this past June.
"Changing out just one third of our rail fleet has put us in a new bracket for performance – a significant jump just in the last couple months," Knueppel said. "That just goes to show you that when you invest in infrastructure, there are big returns."
Still, there is room for further improvement and equipment upgrades. Two-thirds of the regional rail fleet date back to the mid-'70s, and SEPTA's trolleys date back to the early '80s.
"Both of those fleets are beyond their useful life," said Rich Burnfield, SEPTA's chief financial officer.
While SEPTA should have already started the process of replacing those fleets, Burnfield said, the authority does not have adequate funding to do so.
Knueppel explained that because federal funding is awarded on a short-term basis now, it is difficult for SEPTA to plan or even predict when it will have funding to upgrade the rest of its regional rail fleet or any of its trolley fleet.
Despite continued financial restraints, this latest performance milestone means SEPTA's regional rail service has reached both peak ridership and peak performance.
"We get used to running infrastructure that's just not that prime time," Knueppel said. "Give us something to really run with, and we're capable of an awful lot."
(SEPTA's new Silverliner V cars helped boost on-time performance)

(SEPTA's new Silverliner V cars helped boost on-time performance)

(SEPTA's new Silverliner V cars helped boost on-time performance)
WHYY is your source for fact-based, in-depth journalism and information. As a nonprofit organization, we rely on financial support from readers like you. Please give today.