SEPTA Board authorizes thirteen service changes, including split of Route 23 bus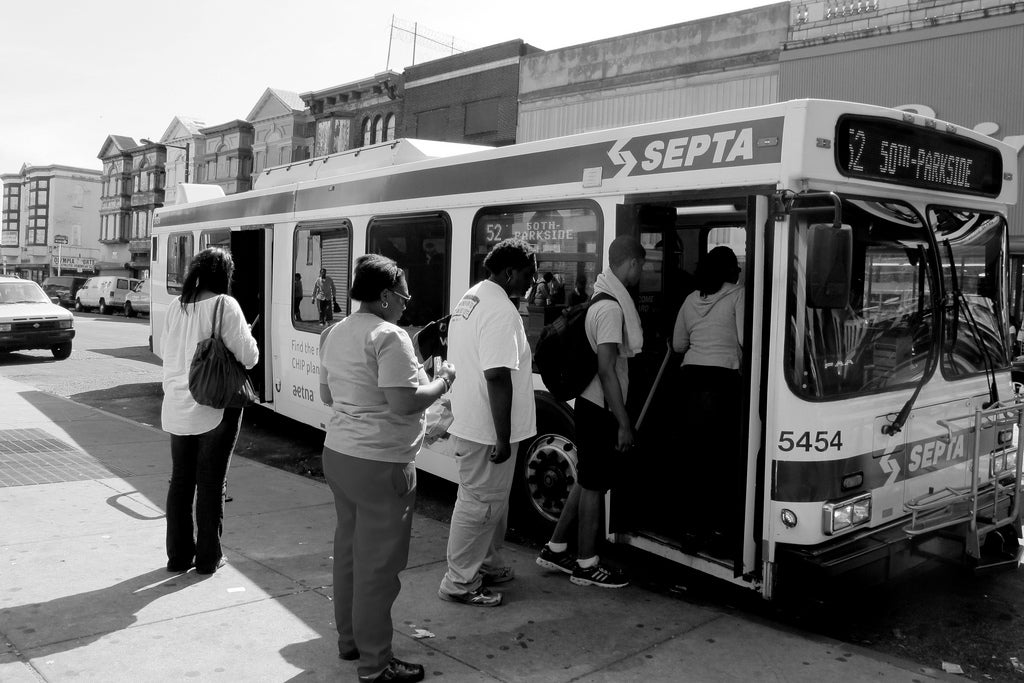 The SEPTA Board adopted an annual service plan containing a baker's dozen changes to its routes. SEPTA had considered sixteen proposals, culled from hundreds of public suggestions and staff recommendations, and after six open houses decided to adopt thirteen.
The Route 23 bus will be split into two lines routes: a northern route (still known as Route 23) running from Chestnut Hill along Germantown Avenue and 12th Street into Center City, before turning around at Chestnut Street and heading back up along 11th; and a southern route (Route 45) travelling along 11th and 12th Streets from Oregon Avenue in South Philly and Noble Street, a small, underused street between Callowhill and Spring Garden. The 23 is SEPTA's busiest bus, carrying 22,800 daily weekday passengers.
The 23 gets more customer complaints than any other bus route, with a majority objecting to skipped stops due to full buses. In 2014, its on-time rate was just 64 percent.
Waterfront access will also be improved under the new plan, with changes to both the Route 12 and Route 40 buses. Route 12 will be extended over I-95 and Columbus Boulevard to drop passengers off right in front of Spruce Street Harbor Park and the Hyatt Hotel. Route 40 will be extended to Front Street, where riders would alight and then walk over the South Street Pedestrian Bridge to access the waterfront.
Other changes included a handful of small tweaks to how the 25, 26, 73 and 84 buses access the Frankford Transportation Center, an extension of Route 53 in Hunting Park, and minor switches to the Route 55 and Route 64 routes.
Plus ça change…
Three proposals did not survive the Hearing Examiner's review.
The few dozen Villanova Conference Center employees who occasionally use Norristown High Speed Line's County Line station won't need to find a new way to work, at least not this year. Temporary improvements will be made to the station, which the Board' resolution says will be "kept open for an additional year," suggesting this may be just a stay of execution, rather than a full pardon.
SEPTA had considered extending either the 31 or 32 bus route to provide a one seat ride between Queen Village and Center City, but ultimately passed. Either proposal would have made already long routes – more prone to delays and bunching – longer.
Finally, a proposal to extend either the 105 or 106 bus to stop at the Rosemont Regional Rail station did not go through. However, the route numbers will be switched at some point.
OTHER BOARD ACTIONS
The SEPTA Board also authorized changes to the pension plan for supervisory, administrative and management employees, which will require those 1,800 nonunion employees to contribute more than they do today. Currently, they contribute 1 percent of their annual salary to the pension fund. Under the new plan, that will rise to 2.5 percent this December, and 3.5 percent in December, 2016.
The Board also renewed its contract with the private operator running the Phlash bus, which connects tourists in Center City to the Please Touch Museum and the Philadelphia Zoo. Additionally, SEPTA authorized a sale and leaseback agreement with the city of Philadelphia and Center City District for its City Branch property being used for the Reading Viaduct Rail Park project.