'Save Your Biz Philly' aims to help neighborhood businesses survive the pandemic
The program launched by the Philadelphia Association of Community Development Corporations was inspired by an initiative born out of the 2008 financial crisis.
Ask us about COVID-19: What questions do you have about the current surge?
Adam Mustafa, born and raised in Philadelphia, has never been the type of person to ask for help when it comes to his business, Mobile Connect.
But between the COVID-19 pandemic and two rounds of looting amid global protests for racial justice, Mustafa realized last year that an outside boost was exactly what he needed.
If it weren't for ACHIEVEability, an organization that serves the 60th Street Corridor where his business is located, he wouldn't have known or had the assistance to apply for $5,000 in CARES funding in May and a $14,000 Restore Reopen fund in June — a financial lift he said inspired him to keep fighting for the electronic store he opened four years ago.
"We were really contemplating just not opening back up because it was pretty scary, and then [ACHIEVEability] got us that grant and it really just pushed us forward to try to reopen and really keep going," he said. "It was the push we needed, honestly, because we really couldn't catch a break."
Now Mustafa and other struggling business owners may be able to tap another source of aid thanks to a new program from the Philadelphia Association of Community Development Corporations (PACDC), launched with a $577,500 grant from the TD Ready Challenge.
The Save Your Biz Philly initiative, which was one of six U.S. winners of the TD Bank challenge, aims to provide technical assistance, financial counseling, outreach, and pro bono legal representation to businesses gutted by the pandemic. PACDC will work with the Philadelphia Department of Commerce, LISC Philadelphia, and community organizations to connect interested business owners with experts in the field.
"[Save Your Biz Philly] is really aimed towards helping those small businesses that are in debt to get out of debt, to get on a more sustainable path," PACDC Executive Director Rick Sauer said. He added that in many cases, relief programs don't reach neighborhood-level small businesses, and if they do, language barriers and insufficient communication make it harder for business owners to know what resources are available to them.
Inspired by a program that helps homeowners avoid foreclosure
Mustafa is not alone in his fight to recover from the economic fallout of the COVID-19 pandemic and the past year of civil unrest. Around 30% of small businesses located on Philadelphia's commercial corridors are facing permanent closure, according to PACDC and TD Bank.
Across Philadelphia, Black and brown small business owners in working-class communities — people like Mustafa on 60th Street — have been disproportionately impacted due to systemic inequities in access to financial capital. A national survey conducted from late April to mid-May found that just 12% of Black and Latino business owners who sought assistance from the U.S. Small Business Administration received such assistance.
The Save Your Biz Philly program is modeled after a mortgage foreclosure program the city pioneered during the economic crisis in 2008. That program has prevented some 16,000 foreclosures by connecting at-risk homeowners to legal advocates able to work with lenders on a resolution to keep families in their homes. In the new initiative, the First Judicial District's Commerce Court Temporary Financial Monitor Program will supervise a negotiation process between business owners and creditors as well as connect businesses with volunteer attorneys to provide free legal representation.
Sauer said that businesses seeking aid through the program should reach out to PACDC or the community development groups that it represents.
Jamila Harris-Morrison, executive director at ACHIEVEability, praised Save Your Biz Philly particularly for its decision to partner with trusted local community organizations, as opposed to City Hall, which hasn't always had the best relationships with communities of color in the city.
"A lot of times there can be trust issues because small business owners haven't really received support from the city over time," she said. "[Having a] relationship that comes with a grant opportunity, or some way to help business owners, means it is going to be more likely that [Mustafa] is going to engage in that process because it's someone who looks like him, someone that he knows."
Mustafa echoed Harris-Morrison's sentiment, offering his gratitude to both ACHIEVEability and PACDC for targeting their efforts towards small business owners of color.
For Peter Watts, owner and founder of Watts Fitness Studio, the pandemic has led to six total months of closure over the course of 2020 — a significant financial hit to the 17-year-old business. While Watts has figured out a way to reopen at reduced capacity and plans to launch an online membership where members can stream workout videos, he hopes to take advantage of what Save Your Biz Philly has to offer.
"When you believe in what you do — and I love what I do — you will do anything to keep your business," he said. "And we have to realize that sometimes we cannot do it all by ourselves, that we need that help, and any help that we can get of course is always welcome."
Watts, whose N. 5th St. business is located on one of the corridors served by HACE Targeted Corridor Management Program, is one of many businesses that have been disproportionately impacted by the pandemic.
Irayma Olivencia Rodríguez, HACE's Business District Manager, said that resources are not sufficiently allocated to corridors in working-class communities, and embraced Save Your Biz Philly for recognizing that disparity.
"We need help," she said. "I think that in the next six months if [these businesses] don't receive the resources [and] the financial assistance they need, they definitely will be closed."
Like Rodriguez, Shelley Sylva, head of social impact for TD and a Philadelphia native and resident, said Save Your Biz Philly's targeted approach to mitigating financial inequity exacerbated by the pandemic resonated with the values of TD Bank.
"We know statistically that 40% of Black-owned businesses are not going to recover as a result of the pandemic. We know that Black-owned small businesses before were undercapitalized, under-invested in, and didn't have a high rate of continued success because of that. And so you pair that lack of capital, the lack of resources, the lack of banking with a pandemic, and you end up in a situation where they're not going to return," she said.
"When small businesses recover, communities recover," Sylva added.
For Harris-Morrison, whose 60th street corridor, like others in West Philadelphia, was just beginning to heal from years of disinvestment before the pandemic's onset, the initiative hits close to home.
"We're talking about not just businesses being shattered by COVID-19 and the social unrest, but … generations of disinvestment in the 60th Street corridor," Harris-Morrison said. "So I think it's a great start and we want to continue to work with PACDC and TD Bank to figure out how we can continue to target resources to business owners who are doing all the right things, and just need that extra push, infusion of cash, the technical assistance, to really make their business thrive, especially as we move into the recovery for the pandemic process."

WHYY is one of over 20 news organizations producing Broke in Philly, a collaborative reporting project on solutions to poverty and the city's push towards economic justice. Follow us at @BrokeInPhilly.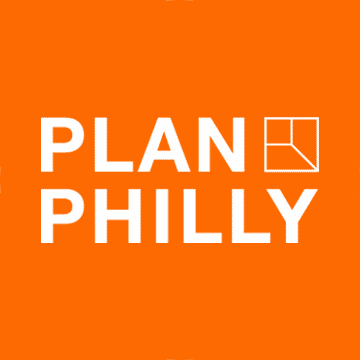 WHYY is your source for fact-based, in-depth journalism and information. As a nonprofit organization, we rely on financial support from readers like you. Please give today.