Growing surge of Philly homeowners risk foreclosure as pandemic continues
Experts say the number of people falling behind on their mortgages is growing to levels rivaling those seen during the 2008 housing crisis.
Jobin knows how to maneuver, it's all she's ever done.
At 21,  she found herself without stable housing, raising two children in a shelter. There, she started saving her earnings and raised enough money to buy a home.
"I think that was my first step at being responsible, providing shelter for my children," said the mother, whose first name we are not publishing because of her desire to protect her family's privacy.
Now, five years later, Jobin is struggling to keep that roof over head. She doesn't want to take her two children, now 11 and 7, out of the house they've grown up in.
Before the pandemic began, she was a home health aid. The hours were always unpredictable but she was able to average 40 hours a week — enough to keep her mortgage paid and food on the table. When March hit, her hours began to dwindle to 16 and then none at all.
Jobin is one of a growing number of homeowners in the region unable to pay their home loans nearly a year into a pandemic that has cost hundreds of thousands of jobs across the region.
The latest available census data shows about 13% of homeowners behind on their mortgage in the Philadelphia metropolitan statistical area which includes Reading, Camden, and Wilmington, Delaware. The share of troubled loans signals a growing crisis, said Ira Goldstein, the president of Policy Solutions at the Reinvestment Fund.
"We're getting close to what it was during the worst recession since the Great Depression," he said.
During the height of the housing crisis, about 9% of conventional loans and 13% of government-insured loans were past due. Black middle-class neighborhoods in particular took a hit in part because they were heavily targeted by subprime lenders right before The Great Recession.
The latest regional statistics show a roughly equal share of white and Black homeowners behind on their mortgages. Zoom out to the stat and federal level though and Blacks and non-white Hispanics are more at risk of falling into foreclosure.
Here in Philadelphia Jobin has put her home loan into forbearance. Working with Philadelphia Legal Assistance, she's also gotten help through the state's Pandemic Mortgage Assistance Program, funded by the federal CARES Act. Jobin describes the help she's gotten as "a gift from God" yet she knows it may not be enough to keep her in her home.
How Biden's plan would help Philly homeowners
It's impossible to know exactly how many homeowners in the city could face foreclosure as a result of income losses tied to the pandemic but city and state housing officials see a brewing crisis.  The national foreclosure moratorium on federally backed loans ends March 31, 2021, after two extensions already this year. Under President Joe Biden's American Rescue Plan, banks wouldn't be able to move forward with foreclosures on federally backed mortgages until Sept. 30, 2021.  Housing advocates on the local and national level are urging the Biden administration and Congress to extend the moratorium and include the 30% of mortgages that are not federally backed and aren't protected under the current legislation.
Biden's plan would also protect small landlords from foreclosure and help renters with $25 billion set aside for rental assistance and $5 billion for home energy and water costs. Another $5 billion in emergency assistance would go to housing for people experiencing homelessness.
That money comes on top of the $47.2 million for rent relief in the last federal coronavirus aid package, passed in December.
Greg Heller, Philadelphia Housing Development Corp. senior vice president of community investment, said the federal and state aid is essential for the region's stability.
"Without this funding, I think it's pretty clear we would have a huge spike in evictions, a huge increase in homelessness, housing instability….just an incredible dire consequence across the board."
Pennsylvania has its own emergency assistance program but Homeowner's Emergency Mortgage Assistance Program was not funded or designed for an economy-crushing pandemic.  At this point, housing advocates are asking for the creation of a COVID Housing Assistance Fund to allow direct financial assistance to homeowners. The idea is modeled after the Hardest Hit Fund which was a federally-funded funded program during the 2008 financial crisis. It's credited with helping 350,000 low-income homeowners.
Jobin is doing all she can to be one of the homeowners spared in this crisis  — and trying to remain focused on its silver linings.
"I adore the time I get to spend with my kids," she said. "Before I was working full-time and they were at school full-time and we didn't really see each other. [Now], we're able to watch movies, talk, and read together."
Do you or someone you know have questions or issues with a mortgage?  You can call the Save Your Home Philly Hotline at 215-334-4663 to learn more about your options and connect with a free housing counselor.  This is a free service run by Philadelphia Legal Assistance and funded by the City of Philadelphia.  The Hotline assists callers without regard to income.

WHYY is one of over 20 news organizations producing Broke in Philly, a collaborative reporting project on solutions to poverty and the city's push towards economic justice. Follow us at @BrokeInPhilly.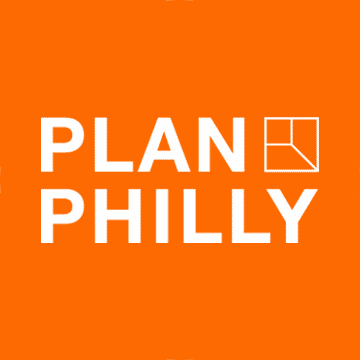 WHYY is your source for fact-based, in-depth journalism and information. As a nonprofit organization, we rely on financial support from readers like you. Please give today.