Summer tourism booming in Rehoboth Beach amid inflation concerns and short-staffing
Delaware beach tourism is on the rise as the summer season gets into full swing. But some businesses are still searching for workers, and grappling with rising prices.
Delaware's beaches are open and operating this summer as if COVID-19 never existed.
Delaware residents join thousands of visitors on the Rehoboth Beach boardwalk, waiting in lines outside their favorite ice cream shop, restaurant, or Funland ride. State and city restrictions have long been lifted, and the majority of businesses have returned to their pre-pandemic business models.
Sol Sax, a medical director from Toronto who has visited Rehoboth Beach for more than 15 years, said this summer has felt more normal than the past few years.
"So far it's been the best summer," Sax said. "Things seem to be coming back to normal with respect to COVID. People are gathering, restaurants are open. It seems pretty normal, except that you still have a few people wearing masks."
Delilah Fowler of Wilmington is among those who are still apprehensive due to COVID-19. Fowler says it's nerve-wracking when "it's too crowded and I hear people coughing and sneezing."
In the early days of the pandemic, beach tourism suffered greatly, according to Carol Everhart, president and CEO of the Rehoboth Beach and Dewey Beach Chamber of Commerce. However, since 2019, the number of occupied rooms has increased annually, rising from about 5,000 to 10,000 rooms. The chamber uses a traffic count formula to collect visitation and occupancy data.
"In 2019, we had 7,759,000 visitors to the beach area, our direct beach area. Last year we had 10,010,299," Everhart said. "So as far as visitation and occupancy, that is very, very strong, and continues on the scale upwards."
Still, the pandemic's impact can be felt across the tourism industry, with evident staffing shortages and reduced supplies, which have led to increasing prices.
One business seeing price increases is Hotel Rehoboth. General manager Reinie Thompson said the lack of supplies is a significant issue, especially for disposable or reusable items like toilet paper and towels. Even so, Thompson anticipates a prosperous summer. She notes that this season's guest reservations and income are at all-time highs.
"In 2019, we saw an occupancy percentage of 75.7%. In 2021, we saw an occupancy of 91%. This June, we're going to see an occupancy of around 88%" Thompson said. However, the money that we're generating is far exceeding 2021 money."
Fewer foreign students using the J-1 Visa program to work at Rehoboth businesses has also contributed to staffing shortages. Rehoboth typically expects to hire around 900 workers using the short-term visas, but this year, Everhart said only 300 are working in town. That has reduced the typical workforce for businesses like Funland and Mariachi Restaurant.
Mariachi server Kateryna Ramos said the restaurant is struggling to find new hires. A typical summer will see J-1 employees working at the Mexican restaurant, but this year, there are none.
"I would say we also get a lot of students from Eastern Europe, which is Ukraine, Russia, Belarus, and with the war going on right now, they are not running the programs in those countries," Ramos said.
Funland, a family-owned attraction that is one of Rehoboth's busiest, has seen a 10 to 15% increase in daily sales that occasionally exceed pre-pandemic numbers. The amusement and arcade facility has been in business since 1962, and neither its prices nor its number of visitors has been significantly impacted by the rate of inflation. While Funland aims to maintain its reputation as an affordable attraction, it too is having trouble with staffing.
Chris Darr, a Funland human resources manager, noted the difficulty of finding employees while the J-1 Visa program was shuttered during the pandemic. While the park now has enough workers, "we've had to work harder than ever to hire and retain our employees," Darr explained.
Funland employees have also expressed concern over inflation, Darr said, with some asking to carpool due to the high cost of gas and others seeking longer shifts to help cover rising expenses.
To help maintain its workforce, Funland has expanded its offerings to employees.
"We do employee events," Darr said. "This morning there was yoga on the roof, if anybody wanted to come attend, overlooking the ocean. We do movie nights and we do pizza nights and all these kinds of things to say thank you … We've had to work incredibly hard to staff the park, and it's a much harder job to do than it used to be."
Colton Porter, a 16-year-old student from Minnesota, hopes the summer is a memorable one.
"Everybody should do their part so everybody can live their normal lives again so everyone is able to be with their family," Porter said. "I know there's probably people out there who [previously] weren't able to see their family."
Dewey Beach Chamber of Commerce President Everhart predicted high demand throughout the Fourth of July weekend, as though the pandemic never happened.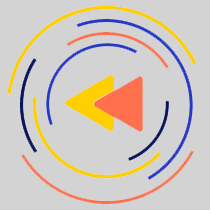 Saturdays just got more interesting.
WHYY is your source for fact-based, in-depth journalism and information. As a nonprofit organization, we rely on financial support from readers like you. Please give today.