Rehoboth Beach area reeling from 'jaw-dropping' decline in visitors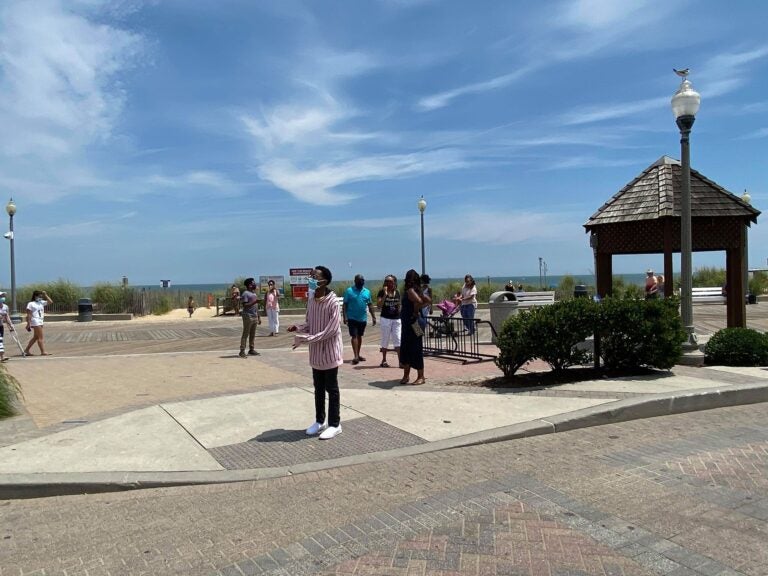 Are you on the front lines of the coronavirus? Help us report on the pandemic.
Kate McGlinchey owns a rental condominium in Rehoboth Beach, a spot that for years has been booked during the summer, when throngs descend on Delaware's treasured oceanside towns.
But this is no normal summer, not with the coronavirus pandemic.
"It's not nearly as busy, no,'' McGlinchey said after spending last week at her beach-block condo because a tenant canceled.
She estimates the actual foot traffic is about 25% of what she's seen other summers, an assessment shared by several people interviewed by WHYY.
"On the boardwalk, it's actually fairly simple to keep distanced from people, which tells you the crowds are significantly less,'' McGlinchey said.
Bartender Deana Camplese can feel the pinch in her pocketbook.
She works at the sprawling Paradise Grill, which can handle thousands of visitors nightly at its waterfront locale in Long Neck, across Rehoboth Bay. Now it's limited to 60% capacity and can't let people gather at its bars, flood the dance floor or pack in for concerts.
Camplese is only permitted to serve drinks to patrons who sit at tables at least six feet apart.
"Obviously nobody is as busy as normal and working in the restaurant business isn't what it used to be,'' she said. "We're just doing our part to get things back to normal as fast as we can."
That won't happen this summer in towns that overflow in late July with weekly renters and other visitors who sunbathe, shop and party, in a place where it can be a challenge to get a patch of sand, restaurant reservation or parking spot.
Hotel revenue in the Rehoboth/Dewey area is down 35% to 50% and some restaurants are down 75% from last year, the local chamber of commerce says. Local business and tourism officials acknowledge that with August starting and only five weeks left until the traditional Labor Day season's end, the situation is unlikely to improve.
"We're trying to salvage what's left of this summer,'' said Scott Thomas, who heads Southern Delaware Tourism, which is using social media and other measures to promote visits to the beach.
'There's a lack of visitors'
A lack of effort didn't cause this summer's slump.
Gov. John Carney reopened the beaches for visitors before Memorial Day and then permitted hotels and other businesses to open.
But by late June, barely five weeks into the beach season, two outbreaks in the Rehoboth-Dewey area attributed to high school senior week and to young adults congregating in bars led Carney to crack down.
He kept businesses at 60% of capacity instead of allowing them to open fully. He also closed bar areas, dance floors and other common areas at restaurants and taverns in beach communities. Face coverings are required on the Rehoboth boardwalk and social distancing is being enforced.
Thomas and Carol Everhart, who heads the Rehoboth-Dewey commerce chamber, both said quarantine advisories targeting Delaware by New Jersey, Pennsylvania, New York, and this week Washington, D.C., have also deterred visitors.
"I already have a few businesses that have already closed their doors. I'm hoping they're going to open up in the fall,'' Everhart said. "Why is that? Lack of customers because there's a lack of visitation. It's devastating. To me, it was jaw-dropping."
So when McGlinchey's family stayed at their place on Brooklyn Avenue, they saw sparse crowds on the boardwalk, along the surf and in stores.
Not quite a ghost town, but more like the uncongested scene in the spring or fall.
"Maybe a little crowded here and there, but certainly in the middle of the week, it's really quiet,'' McGlinchey said. "Even the games on the boardwalk, the few that were open, not crowded at all. It's a really difficult time."
She credits town officials for enforcing mask and social distancing orders, saying the vast majority of visitors are complying. She applauded restaurants for providing efficient outdoor dining and curbside service, and both local merchants and name-brand discount outlets north of town for enforcing capacity limits.
"I think it's really tough'' for businesses, she said. "We did a little shopping in some of our favorite stores. The clothing stores were moderate but others, like gift shops and so forth, there wasn't anyone else in the store when we were there."
Carney spokesperson Jonathan Starkey said that for the economy to recover and thrive — at the beach and throughout Delaware — "healthy communities" are paramount.
Carney put restrictions on bars, Starkey said, because "a lack of social distancing and mask-wearing in bars and restaurants, particularly in vacation destinations, have caused the virus to spread."
Starkey urged Delawareans to be vigilant about wearing masks, social distancing, washing their hands frequently and staying home if they are sick.
"The fastest way to get off the quarantine lists of other states is for Delawareans and Delaware businesses to lean in and drive down our numbers even further," Starkey said, urging people to report violators to HSPcontact@delaware.gov.
This week, the state announced plans to more aggressively enforce restrictions on businesses.
'Meterless Mondays' among salvage efforts
Rehoboth, which promotes itself as the "Nation's Summer Capital" because it draws so many visitors from D.C., is now letting people park for free on what officials have dubbed "Meterless Mondays'' for the rest of the summer. The District of Columbia added Delaware to its mandatory quarantine list earlier this week.
Parking meter revenue last year was about $4 million — about 30% of Rehoboth's general fund budget, city records show. That figure is down substantially this year, said city spokesperson Krys Johnson, though she didn't have actual figures.
Johnson said the city's 3% rental tax, which brought in $2 million last year, has also plummeted.
"With all the things going on with the health pandemic, with the quarantine, the businesses here are really taking a hit as they are everywhere,'' she said.
She said restaurants are trying to adapt by expanding outdoor seating, and the city is also allowing merchants to display products on the sidewalk.
"We're doing everything we can to help,'' she said.
Johnson said town police have also handed out more than 17,000 masks to visitors, and 64 tickets to people who refuse to comply with the rule to wear one outside, except on the sand.
"We are trying to hold on,'' she said. "But it's definitely a different vibe, that's for sure."
That's also true for seasonal workers like Camplese.
She was working this year at a gym in Harrisburg that has since closed, so she returned to the beach to work at the Paradise complex, as she had five years ago.
She's making a lot less money, Camplese said, but "it's still better than nothing and everybody is doing the best we can."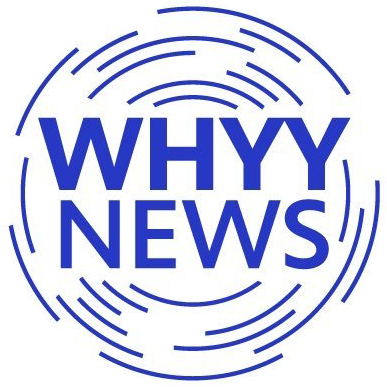 Get daily updates from WHYY News!