Pennsylvania's red flag law is closer than ever to passing. Supporters say it's key to stopping gun violence in Philly
Democratic senators in Pennsylvania are hoping that this will be the year that stronger gun laws make it to the governor's desk.
Working on a solution to gun violence and want to share it? Get in touch with gun violence prevention reporters Sammy Caiola and Sam Searles.
Ahead of the legislative session this fall, Pennsylvania Democratic senators are calling on their Republican counterparts to support Extreme Risk Protection Orders, which are designed to keep firearms out of the hands of people who might harm themselves or others.
A 'red flag law' allows loved ones or law enforcement to request an extreme risk protection order. If a judge decides that person is at risk of committing violence, law enforcement temporarily removes their firearms from their home for one year, with options to petition for an earlier release.
Such a policy could prevent mass shootings like the one that killed five people and injured two over the Fourth of July weekend, said Philadelphia District Attorney Larry Krasner at a Wednesday press conference.
"He had very serious behavioral issues that a red flag law would have allowed people to address, people that noticed," he said. "There was no pathway for them to try to take action."
People who knew the alleged gunman, Kimbrady Carriker, said he was wearing a bulletproof vest and growing increasingly agitated in the days before the killing spree, according to investigators.
House Bill 1018, introduced by Rep. Jennifer O'Mara and sponsored by more than 60 other Democrats, passed the House in May on a slim 102 to 99 vote.
Now the Republican-led Senate Judiciary Committee must vote for the bill to be brought up on the Senate floor when the legislature reconvenes this fall. If that vote doesn't happen, the bill can sit in waiting indefinitely.
Senate Republicans blocked a similar bill in 2022.
Sen. Lisa Baker, who heads the judiciary committee, has voiced concerns about red flag laws in the past. She brought up the possibility of people unfairly labeling others as high-risk and calling in law enforcement, and those being served the order not having adequate recourse to defend themselves.
While the current red flag bill was under consideration by the House, Republican Majority Leader Bryan Cutler argued the bill "overreaches" and unfairly targets firearm owners.
"We need to find a solution to the mental health problem … those that end in suicide, those that exist at all," he said on the House Floor. "But this bill does not actually get to that point."
Kathleen Bogle, an associate professor of sociology and criminal justice at La Salle University, wrote an op-ed supporting red flag laws following the 4th of July tragedy.
"There's not many tools we have to combat mass shootings," Bogle said. "And so we need every tool that we can get to try to chip away at the number of these things that are happening."
Senators who spoke at the press conference at a Strawberry Mansion playground argued that Philadelphia's high gunshot fatality rate is made possible by the state's lax gun restrictions. They also voiced support for House Bill 714, which would require universal background checks for all guns. That bill, which has yet to be scheduled for a vote on the Senate floor, would close a loophole that exempts certain guns from the background check requirement.
"Our current laws fall short," said Sen. Jimmy Dillon of Northeast Philadelphia. "And that leaves us in a cycle of tragedy, of outrage."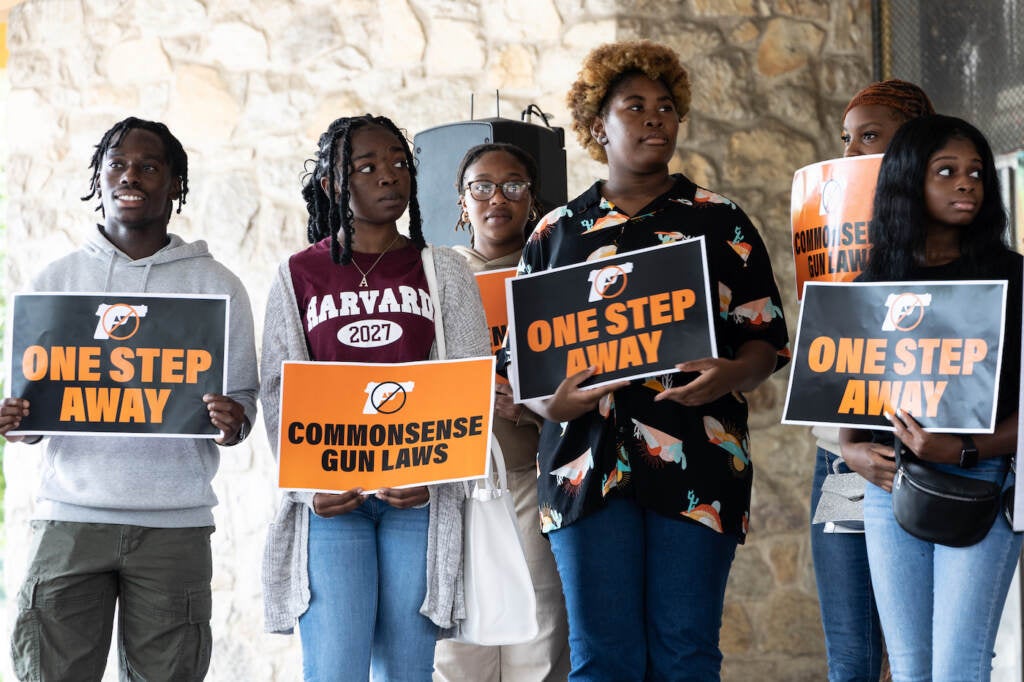 'A pretty good track record'
Red flag laws were designed to prevent firearm suicide — but they're increasingly being viewed as a tool to prevent mass shootings, said Dr. Garen Wintemute, founder and director of the California Firearm Violence Research Center at the University of California Davis.
Wintemute helped draft California's red flag law, which was the first in the nation when it passed in 2016.
"We knew less about public mass shootings then than we did now," he said. "In retrospect, public mass shootings are an obvious target."
An analysis of 173 mass casualty attacks from the U.S. Secret Service's National Threat Assessment Center found that three-quarters of perpetrators exhibited concerning behaviors, such as making threats, before taking action.
In the first three years of California's law being in effect, Wintemute's team tracked 58 cases where someone used the red flag law to raise the alarm about a possible mass shooting.
"And in zero of those 58 cases did the threatened mass shooting occur," Wintemute said. "Zero for 58 is a pretty good track record."
His team wrote about 21 of these situations in the Annals of Internal Medicine. In one case, a car dealership manager contacted police after an employee threatened to shoot his supervisor and coworkers. Law enforcement secured an extreme risk protection order the next day and recovered five firearms in the man's home. In another, a 21-year-old posted online threats directed at his high school.
Wintemute says there's no way to determine for certain that these individuals would have executed an attack if the red flag law hadn't been utilized, but in severe situations it's worth taking extra precautions.
Getting the word out
Even in states that have red flag laws, it has been difficult to encourage individuals to use them, according to recent research. A survey from the University of California Davis found that nearly two-thirds of the respondents did not know about the extreme risk protection orders that have been an option in California since 2016, although 70% said they would consider using one in a high-risk situation.
In California and most other states where red flag laws are in place, the process starts with the person who is concerned about a potential shooting calling law enforcement. This can be a family member, a coworker, a student, or anyone who has information about a person's plan, according to UC Davis researchers. California has set up a website where people can learn how to request an order.
When law enforcement arrives, they may be able to issue an emergency order on the spot and remove the person's firearms at that time. Law enforcement then makes the request to a judge, and the person being served the order can appear in court to give their side of the story, according to UC Davis experts. The Philadelphia bill is designed to work similarly.
Bogle says if the law passes in Pa., local governments should use the same kind of public service messaging that they employed when trying to get people to stop their loved ones from driving drunk.
"Everybody that cares about other people, or that realizes they could be the next victim or a family member could be the next victim, everybody has to come to the table with solutions to try to chip away at this," she said.
A Pennsylvania red flag law could potentially be used to reduce community gun violence as well, Wintemute said. For example, if a parent notices their child posting about shooting someone on social media and believes they have a firearm, they may be able to request assistance from law enforcement under an Extreme Risk Protection Order law.
Wintemute also wonders if community-based violence interrupters who mediate disputes between potential shooters could make use of an extreme risk protection order while providing other kinds of social support.
"We've got a specially trained person who's going to come in and try and mediate the crisis in order to reduce the risk of somebody dying soon," he said. "But what if there were also at least the option to get the guns out of the situation?"
Pennsylvania Governor Josh Shapiro is expected to sign the red flag bill if it gets through the Senate and onto his desk. In June he called on Senate Republicans to pass the red flag legislation, and also to pass a companion bill to require universal background checks for all guns in Pa.
If you or someone you know has been affected by gun violence in Philadelphia, you can find grief support and resources online.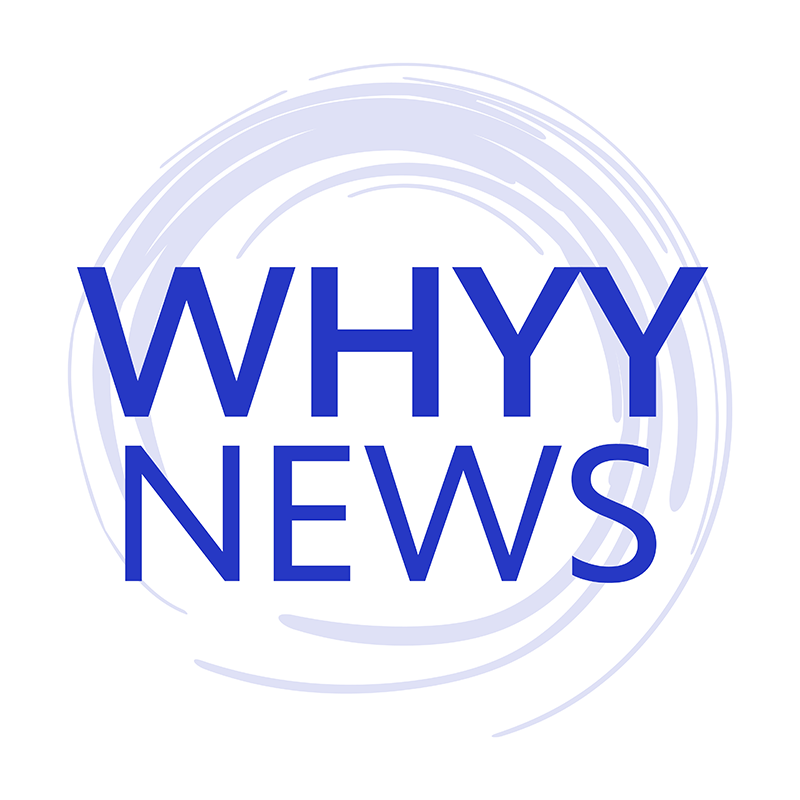 Get daily updates from WHYY News!
WHYY is your source for fact-based, in-depth journalism and information. As a nonprofit organization, we rely on financial support from readers like you. Please give today.