Councilmember Kenyatta Johnson hosts emergency gun violence accountability meeting with city agencies
The meeting, which focused on "transparency and accountability," also stressed the importance of collaboration to address the gun violence crisis.
Working on a solution to gun violence and want to share it? Get in touch with gun violence prevention reporters Sammy Caiola and Sam Searles.
Inside the City Council caucus room Wednesday, Councilmember Kenyatta Johnson, chair of City Council's Special Committee on Gun Violence Prevention, kicked off a series of monthly meetings to discuss how the city should respond to the ongoing gun violence crisis. District Attorney Larry Krasner, Philadelphia Sheriff Rochelle Bilal, SEPTA, and city agencies attended.
Explaining that, "people still don't feel safe here in the city of Philadelphia," Councilmember Johnson and other leaders committed to find better ways to collaborate.
Dr. Jill Bowen, Commissioner of the Department of Behavioral Health and Intellectual disAbility Services (DBHIDS) shared her idea on how to improve outcomes across agencies, explaining, "The way to not succeed is to work in silos – to have a program here and a program here and a program here."
She continued, "This requires a systemic response… you have to convene like we are doing here and to work together to shift the system. Some of the [proposed] responses we have to really look at closely because they add trauma to a situation."
Kevin Bethel, the chief safety officer for the Philadelphia School District, warned that traumatic incidents that affect a larger community over time — defined as community trauma — have already impacted more than 100 students in the last school year.
"Thirty of the shootings were fatal," said Bethel. "Twenty-five of those students were active students. The sheer impact that has on our schools is significant… a kid who gets shot is more likely to get shot again or be killed or kill or shoot someone. And so if the interventions are not important [before] then, then when will they be?"
SEPTA Police Chief Chuck Lawson expressed concern about the increase in gun violence on public transportation, even as shootings have decreased by about 20%. He attributed the phenomenon to the 'sheer volume' of guns accessible in Philadelphia, saying, "It's not narcotics distribution, it's not gang violence… As long as somebody is carrying a weapon and they get into an argument, they're going to use it."
Adara Combs, the executive director of the Office of the Victim Advocate, said that the agency is committed to fixing "holes" in Philadelphia's response to shooting survivors and others affected.
Combs recalled a community member who approached the office after their grandchild was shot and killed. "There was a gap, and [the community member] ended up cleaning up the remains of her grandchild," she said. "So what our office did was partner with the police department to make sure that doesn't happen again. When [a homicide] occurs, the police department will notify a company, they'll come out and they'll take care of that service, because we absolutely cannot expect community members to work through their trauma, figure out the aftermath of the loss of their loved one, and be on the street corner cleaning up bodily remains."
Krasner advocated for increases in spending on forensics, a proposed 2024 city budget item. "We just spent $250 million on police overtime, but somehow, in five years, nobody can find $150 million to build a state-of-the-art forensic unit that would handle, and I'm not exaggerating, at least 60,000 pieces of physical evidence we have right now that could be tested for DNA."
In addition to giving closure to families who are still searching for answers, Krasner believes increased forensics support would deter gun violence incidents. "You want people to stop shooting? Let them know they'll get caught."
After the meeting, Johnson told WHYY he was impressed by ongoing collaborations. "If you're looking from the outside in, you think that people are working in silos, but I had an opportunity to see that there are a lot of city agencies who are also working together to address this issue of gun violence [and] to address the issue of investing in our young people from a violence prevention standpoint."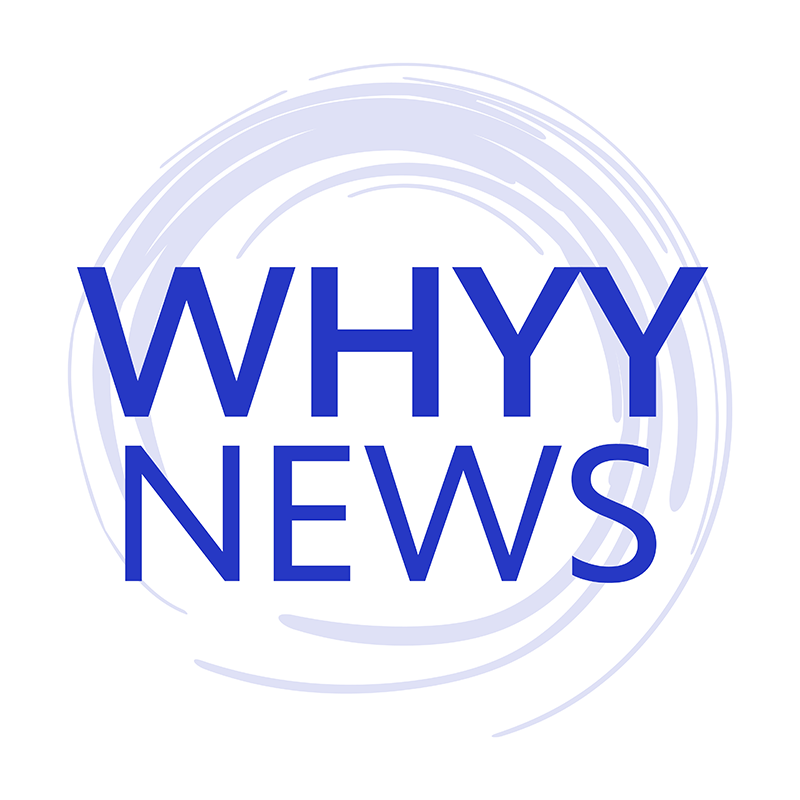 Get daily updates from WHYY News!
WHYY is your source for fact-based, in-depth journalism and information. As a nonprofit organization, we rely on financial support from readers like you. Please give today.