Ending the 'silos': Northwest Philly anti-violence groups seek to collaborate with lawmakers
Northwest Philly advocates say red tape and poor communication remain the biggest impediments to making a dent in the city's gun violence crisis.
Working on a solution to gun violence and want to share it? Get in touch with gun violence prevention reporters Sammy Caiola and Sam Searles.
Community groups on the front line of Philadelphia's gun violence crisis are in a unique position. Many have plans to reduce harm in their neighborhoods, many have the people necessary to facilitate those plans, and many say the need for their work is critical.
When it comes to putting those plans into practice, community organizations say red tape and poor communication are the biggest impediments to moving forward.
Democratic State Rep. Stephen Kinsey and elected officials who represent the Northwest Philadelphia area hosted a private meeting with local community organizations on Wednesday night to tackle those issues.
Inside the New Journey Christian Center, the groups exchanged contact information and strategies to curtail gun violence. Within the next several months, they aim to submit plans to the mayor's office and state officials for support.
Over the course of nearly three hours, community program leaders expressed frustration with various aspects of the city, from a lack of preparedness for the upcoming school year, cancellation of rec center offerings, and less than ideal levels of communication between groups.
Funding — and the processes to get it in hand in a reasonable amount of time — remains the biggest complaint from community organizations. Responding to those concerns, State Rep. Darisha K. Parker (D-198) said that the city government's response time was dependent on many factors.
"We're not talking about Citizens Bank. We're not talking about Philadelphia Federal Credit Union … we're talking about the government: The government is not an ATM," Parker said. "That means when you put your proposal in on Monday, on the 15th of the month when you think you're going to cash the check? It's going to bounce because the money is not there."
Parker went on to add that some proposals have taken as long as 11 months to be paid in full.
"We're going to do our part to advocate, to make sure that the funds are available. Make sure you all have your propositions and your proposals tight and what your actual budget deadlines are. Don't put your money upfront because we don't, we can't give you the deadline when … we'll be able to pay your back. And that's just being honest," said Parker.
Another common theme of discussion was the idea of working in silos — that anti-gun violence work was fragmented and could work better for all parties if the work were done more collaboratively. In his opening remarks, state Sen. Sharif Street, a Democrat, said similar projects and service areas could be more effective through partnership.
"We don't need everybody trying to do the same thing on the same lines … but that doesn't mean that services that seem similar might not actually be complementary. It might be different, but it doesn't really work unless we have what we call an ecosystem where we're working together and talking together," he said. "And the first step to that is to actually talk to one another … so many people in this crime prevention space are passionate about the issue but as [ Kinsey] is always talking about, the passion is great, but we need coordination."
After opening remarks, advocates were encouraged to introduce themselves, their group, and a potential project. Ideas were varied: a music program in local schools, an umbrella organization through which Northwest Philadelphia organizations can communicate, outreach efforts to those committing gun-related crimes, and, from Kinsey, millions in funding: "I went to the mayor and said, 'We might need $10 million,'" he said. "I'll be honest, y'all, it might be more."
The plan after Wednesday's meeting is two-fold. First, within the next two weeks, each organization present will receive a feedback sheet where it can explain the area it targets, reiterate its needs, and propose a rough budget. Feedback will be compiled and submitted to Mayor Jim Kenney's office within six weeks, then to the state government within a few weeks of the legislative session ramping backup again. If officials are amenable to the ideas, Kinsey thinks the funding process will be easier.
"Once we get it done we don't expect the funding to flow through, but I think we have advocates, elected officials in this room who are part of the heavy lifting to try to get the monies in a quicker fashion than what was talked about earlier. We're not going through the normal process of waiting for reimbursement. That's not our ask here," Kinsey said. "The city has the money. We have to be strategic."
___
If you or someone you know has been affected by gun violence in Philadelphia, you can find grief support and resources here.
___
Sam Searles is a Report for America corps member covering gun violence and prevention for WHYY News.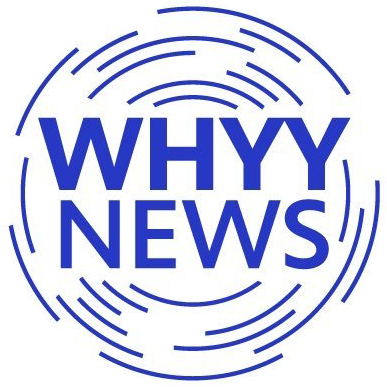 Get daily updates from WHYY News!
WHYY is your source for fact-based, in-depth journalism and information. As a nonprofit organization, we rely on financial support from readers like you. Please give today.