Ghost gun makers are evading state and federal laws, experts say. Will Philly's lawsuit slow them down?
Ghost gun parts are untraceable and can be purchased without background checks. Experts say slowing the supply is key to violence prevention.
The city's lawsuit states that selling gun kits without a background check (required for all firearms under federal law) and not properly recording sales is a violation of the Pennsylvania Uniform Firearms Act. Firearm sales cannot be conducted in Pennsylvania without a background check, and Section 611 of the act requires sellers to keep a record of their sales and send those  to the Pennsylvania State Police..
State Representative Morgan Cephas commended Philadelphia leaders on the move, noting the urgency of the city's gun violence crisis. There have been 972 shootings in Philadelphia this year, 200 of them fatal, according to data from the Office of the Controller.
"We can't just solely focus on what's happening inside Philadelphia, we have to really ask the question — how are these guns getting into our city?" Cephas said. "This is a first step, a bold step."
Kimbrady Carriker, the man charged with killing five people in Southwest Philadelphia earlier this month, had two "privately manufactured firearms," or PMFs — another term for ghost guns — according to PPD.
Ghost guns were also used in the 2022 South Street shooting that left three dead and 11 injured, and in the fatal shooting of Parks and Recreation employee Tiffany Fletcher a few months later, according to the lawsuit. 
Jason Gravel, an assistant professor of criminal justice at Temple University, said ghost guns are appealing to minors and people with criminal records who can't purchase firearms legally.
"The risk of letting this market flourish is that it completely circumvents any effort that we have [made] in regulating the legal gun market," he said.
The proportion of crime guns that were classified as PMFs jumped from 2% to 9% between 2019 and 2022, according to department data.
Philadelphia can't ban ghost guns outright, due to a preemption law that blocks the city from passing firearms laws that are stricter than the state's. But there is a state ban moving through the Legislature.
Gravel said city and state lawsuits and bans don't replace needed federal action, and won't stop the illegal trade of regular handguns often used by Philadelphia shooters.
"Ultimately it's not really going to be the thing that changes the gun violence in Philadelphia," he said of the Philly lawsuit. "But it can't hurt."
Polymer80 did not respond to multiple requests for comment.
What does federal law say about ghost guns?
In April 2022 the Biden administration announced that ghost gun kits would be considered firearms under the Gun Control Act. This means manufacturers and sellers must become licensed and include serial numbers on the parts, and run background checks before completing a sale, according to a White House press release.
But the change is facing legal challenges. In March, a federal judge in Dallas granted a Texas ghost gun parts manufacturer a preliminary injunction to continue selling components in spite of the new federal rule, according to court documents.
Alex McCourt, an assistant professor with the Center for Gun Violence Solutions at Johns Hopkins University, said regulating online sales has been a challenge for the federal Bureau of Alcohol, Tobacco, Firearms and Explosives.
"The ATF hasn't been very aggressive in enforcing the law," he said. "They're seeing that there's not a lot of enforcement and they're selling things a little bit differently or still selling the kits, thinking that they won't get in any legal trouble."
Following the change, the gun violence prevention group Giffords Law Center and the state of California sued the Biden administration for not closing those loopholes, according to David Pucino, the group's deputy chief counsel.
"[The rule] covered some of the parts that go into making ghost guns but didn't go far enough," Pucino said, noting that their goal is "to pass a stronger regulation and to really make sure the industry can't wiggle their way out of complying with federal law."
What's happened when other cities have sued ghost gun distributors?
Multiple cities have taken ghost gun parts manufacturers to court, with some success.
The city of Los Angeles sued Polymer80 and achieved a $5 million settlement this June, and Washington, D.C. got $4 million in a similar lawsuit. In both cases, the company agreed to comply with serial number and background check requirements, according to The Trace and NBC News.
The New York Attorney General's Office announced in March that they won a preliminary injunction to stop 10 national gun suppliers from selling and shipping parts to New York state residents. A New York City suit led to two retailers agreeing to stop selling ghost gun parts to New York City residents, according to the city.
McCourt of Johns Hopkins says Philadelphia is in "a really good position" for filing a suit against ghost gun manufacturers because of the city's experience with violent crime.
"They have some really high profile tragedies in which ghost guns have been used that provide some really strong emotional pull," he said. "But it's unclear at this point how successful these have been and what the end result will be for the companies."
How else have cities and states handled the ghost gun problem?
The Giffords Law Center keeps a list of states that have put laws in place around ghost gun sales and manufacturing. It currently includes California, Colorado, Connecticut, Delaware, Hawaii, Illinois, Maryland, Nevada, New Jersey, New York, Rhode Island, and Washington.
At the Brady Center to Prevent Gun Violence, another nonprofit that's been tracking the issue, Midwest Program Manager Annaliese Dickman says enforcing bans on the back end can be easier than going after the supply.
"If someone's pulled over and they have a gun in the car and it's a ghost gun and they're in a state where you're not allowed to possess ghost guns, then you can enforce that," she said. "But to proactively go into gun stores or to look online for who's selling ghost guns, that takes a lot of resources and manpower."
Some strategies states have used, according to gun violence prevention groups, include:
Ensuring that people who are unable to purchase firearms based on their criminal histories are also blocked from buying firearm parts.
Prohibiting companies from selling 3D printers that are primarily used to print ghost gun parts
Limiting the distribution of programming codes used to print firearm parts, making these codes available only to licensed dealers or to individuals who've passed background checks
It's difficult to tell whether any of these laws have had an impact, said McCourt of Johns Hopkins.
"Research has been really limited," he said. "These laws have not been in effect for very long. So it's difficult to evaluate them."
Pa. Governor Josh Shapiro, then the state attorney general, came out in support of the 2022 federal regulation change.
The office did not make a comment on the Philadelphia lawsuit, but noted that the inability to track ghost guns presents challenges for criminal investigators.
"We continue to collaborate with our law enforcement partners to combat gun violence across Pennsylvania, and specifically the use of ghost guns in violent crimes,"said Brett Hambright, spokesperson for the AG's office, via email.
After an Office of the Attorney General investigation found that gun show promoter Eagle Arms was selling ghost gun kits, the AG's Office and Pa. state Rep. Amen Brown negotiated with the promoter and convinced the group to cease those sales.
A bill introduced by Pa. state Representatives Malcolm Kenyatta and Morgan Cephas this spring aims to ban the sale, manufacturing, and possession of ghost gun parts in the commonwealth.
"It essentially mirrors what the federal government is doing, and there's an anticipation that we too will be going to court," Cephas said. "We're anticipating similar legal challenges, so we're going to have to watch and see what happens at the federal level."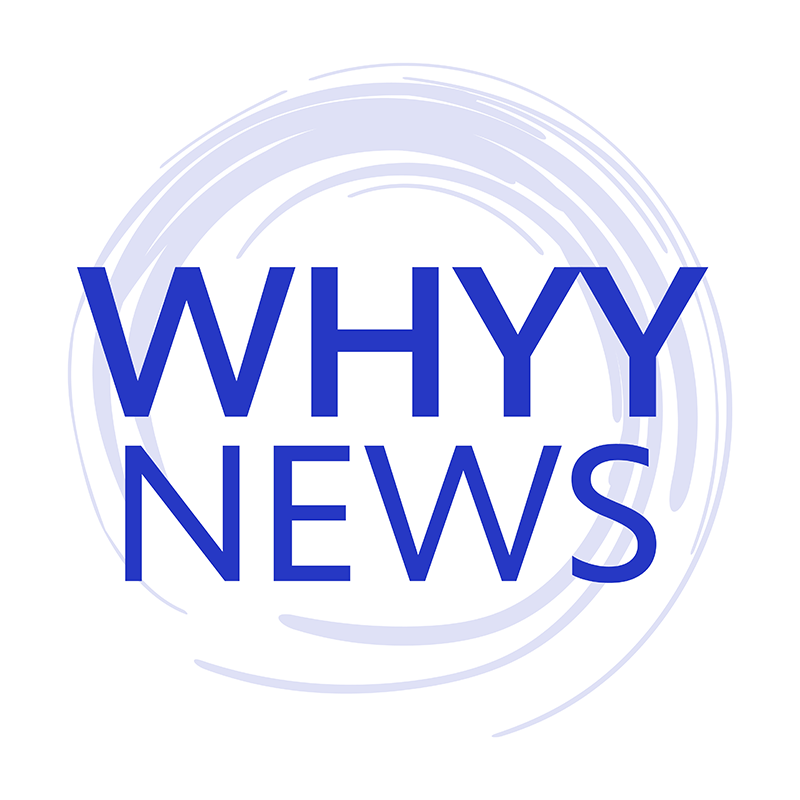 Get daily updates from WHYY News!
WHYY is your source for fact-based, in-depth journalism and information. As a nonprofit organization, we rely on financial support from readers like you. Please give today.